With a £2,000 LEAP Community Award, Tony Bailey has been bringing families together through his diverse drumming classes.

Facing an uncertain future
Tony is a music facilitator. Over the past 15 years he has been employed by a variety of organisations to deliver workshops for different age groups.
The LEAP Award has provided Tony with the opportunity to branch out on his own, access further funding, and increase the accessibility of his workshops.
From music to Marcus Rashford
Tony runs weekly one-hour Multicultural Family Rhyme Time sessions. The sessions celebrate Lambeth's many diverse communities by using inclusive facilitation which encourages families from different backgrounds to contribute with their own traditional style of music.
Tony says that
music is a tool that brings people together through their differences
With music as a starting point, conversation also flows as families use the workshop as a space to support one another. In one online session, participants discussed Marcus Rashford's campaign to extend the free school meals. They also spoke about the difficulties they've faced during lockdown and shared knowledge on local support groups and foodbanks.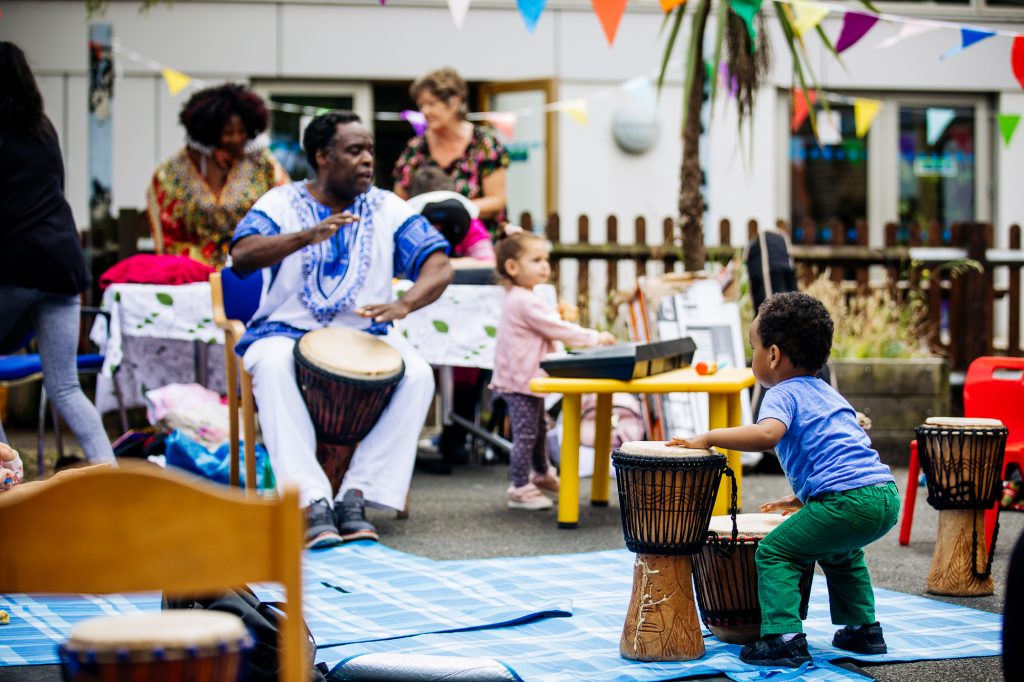 Bringing the community together has allowed Tony to build connections with interested families and community groups, even in lockdown.
Advice for other LEAP award applicants
Tony recommends writing down your ethos so you always know what your aims are, as well as keeping a good record of your finances if you win an award. Most importantly, if he could give some advice to anyone thinking about applying for a LEAP Award, Tony says:
If you are going to do something, do it with passion! And if at first you don't succeed try and try again.
The LEAP Award has acted as a stepping stone for Happy Drums. With support from the team at Groundwork London, Tony was able to secure further funding from the Mayor of London-funded Culture Seeds grant.
You can also take the first steps to building a sustainable programme through your passion with a Leap Community Award.