Despite changing restrictions, Lambeth Friends of the Earth project 'Sustainability Superstars' created a space where families could safely come together to plant and play.
Awarded £1,290 from the LEAP Community Award, the voluntary organisation delivered group workshops for parents and their children to learn, craft, and workshop around what families can do to be more environmentally friendly and sustainable. The sessions worked around themes such as eating seasonally, growing herbs and veggies, and recycling.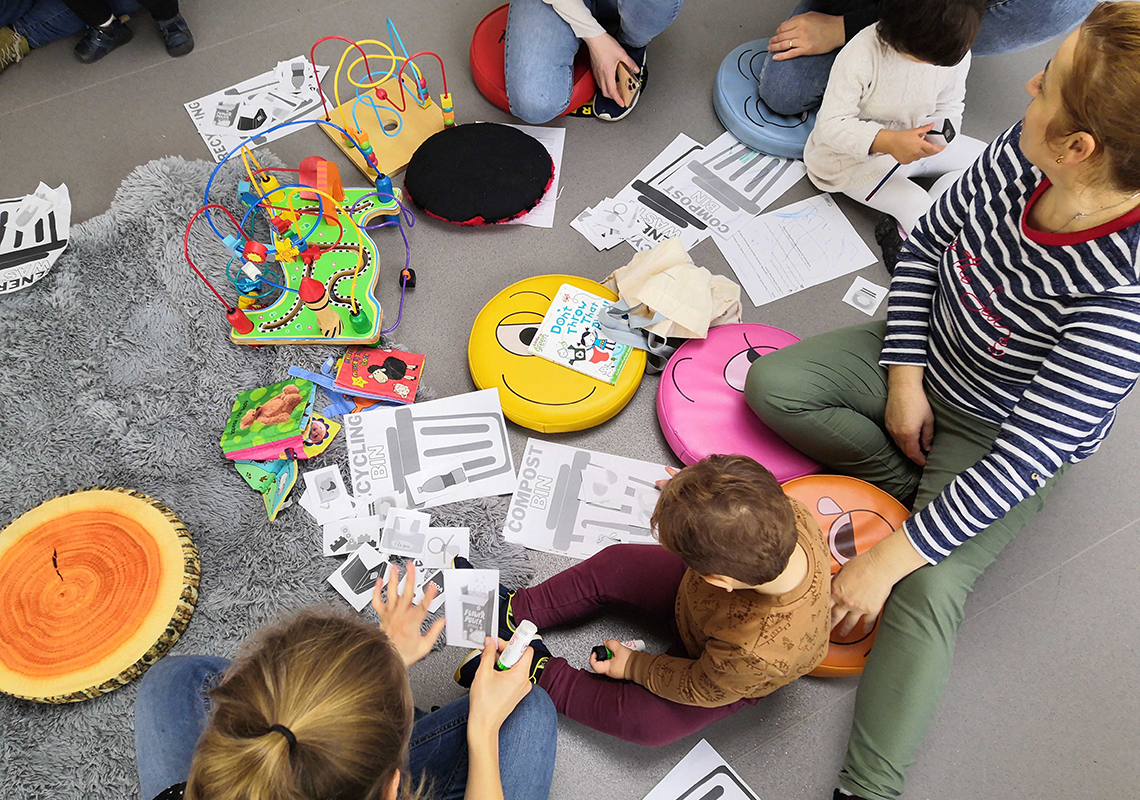 Tier 2 causes a change of plans
Delivering during a pandemic the programme has faced challenges. Lambeth Friends of the Earth applied for a LEAP Award back in July, when rules around socialising were relaxed. When the project was ready to deliver, London had tightened into Tier 2. Children's activities were allowed to go ahead, however to ensure things were within guidelines the families were split into smaller groups, meaning that volunteers had to work back-to-back sessions.
Luckily, the group received a lot of support. Emily Reddon, project lead, said:
We've had support from Stockwell Partnership, LEAP, and St Stephen's children's centre, as well as a lot of volunteers who decided to get involved.
The voluntary organisation engaged many new local volunteers and made the most of their skills and experience.
From Soil to Socialising
For Emily, it was rewarding to see parents trying new things at home after the session and sharing ideas, recipes, and experiences with each other. One funny mishap occurred after a seed planting session; an enthusiastic child dug up the soil of the basil plant they'd taken home and popped it in her dad's shoe.
With lockdown and social restrictions making people feel isolated it's been important for the families to have a space to meet and build connections.
The participants really appreciated having the space for their young children to socialise with other young children and to do something a little different, and it's lovely that we could offer that space.