Applications for the Rewild London Fund closed on Tuesday 18th of January 2022. 
What is the Rewild London Fund?
London's Sites of Importance for Nature Conservation (SINCs) make up London's core wildlife network. They must be at the heart of our action to rewild the city and recover nature.
The Rewild London Fund will support SINC owners and managers to improve these key sites and ensure that the network is resilient in the face of climate and ecological emergencies.
The Fund aims to:
enhance Londons SINCs to restore nature and support biodiversity
strengthen local ecological networks to make them more resilient

 

invest in the creation of new priority habitats
secure better future management of sites
build skills to better plan for and manage SINCs
support activities to enable unrepresented communities to actively participate in

 

managing important wildlife sites
support innovative habitat or species-focused projects that rewild the city.
Full details about the fund are available in the grants guide. Please read the grants guide in full before applying for funding.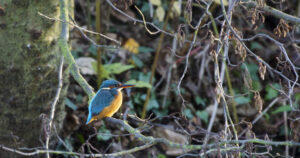 What will we be funding?
The Rewild London Fund will help SINC managers to tackle barriers to good site management and support projects that showcase innovative or strategic approaches to improving the resilience of the SINC network. It will also support land managers to deliver the London Environment Strategy in priority habitat targets.
We will prioritise projects that:
focus on outcomes that address the ecological emergency and ensure sites are better managed; bigger and better connected
help improve sites in the longer-term
demonstrate innovation with new approaches to overcoming long-standing barriers to site management
share good practice across London.
Projects could include:
expanding and buffering SINCs through new habitat creation on adjacent land
works to enable better site management
trials and monitoring of innovative management techniques that can be rolled out to other sites
improving habitats between SINCs to ensure they are better connected and more resilient
enhancing more than one SINC to improve a local nature network
ecological surveys or monitoring of the outcomes of management to inform future site management and local nature recovery plan development
focused staff training activities to make sure that those responsible for the day-to-day planning and management of SINCs have the right skills to do so effectively.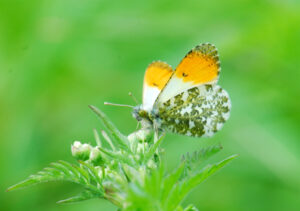 ---
Who can apply?
Applications are open to local authorities and civil society organisations who own or manage land. The lead applicant must be the primary manager of the land, and must provide evidence of landowner permission if they are not the owner.
Projects must take place on SINCs, or directly adjacent to SINCs where the aim is to buffer or expand sites. You can check if your site is a SINC on our Planning Data Map.
What support is available?
A total of £600,000 is available in this funding round, and we expect to support about 25 projects. Grants between £10,000 and £50,000 are available for projects to be completed by March 2023.
Funded projects will also be able to receive additional specialist support from London Wildlife Trust.
---
How to apply?
Applications for the Rewild London Fund closed on Tuesday 18th of January 2022. 
Make sure you read the grants guide thoroughly before submitting your application. You can use the 'Submitting an Application Guide' to help you with your application. 
To find out more about the fund, you can watch the information webinar that took place on January 6 2022. Hosted by Groundwork London, the Greater London Authority, and the London Wildlife Trust, the webinar provides more details about the context behind the fund, the funding available and some key information to consider when submitting your application.
Watch the Rewild London Fund Zoom Webinar
---
Contact
Groundwork London is managing the Rewild London Fund on behalf of the GLA, with specialist support from London Wildlife Trust. If you have any queries regarding the fund, please email or call us on 020 7239 1390.