Bonfire Event Hailed As Huge Success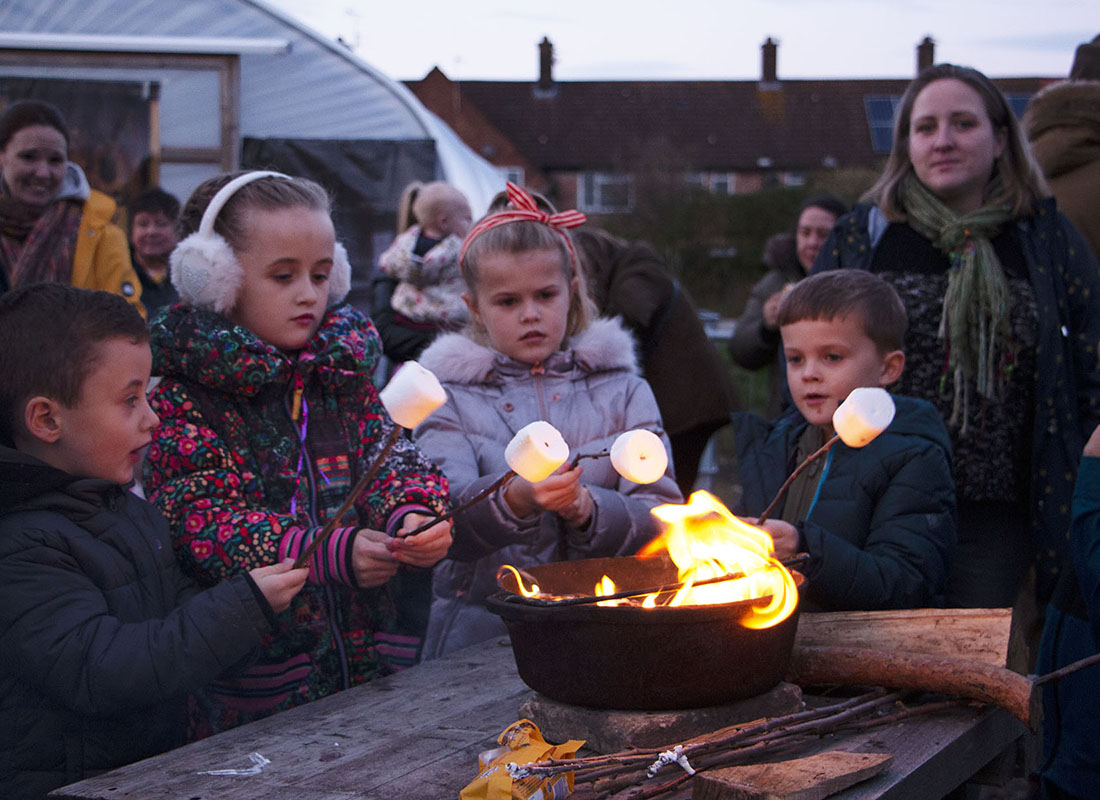 Residents have hailed a recent Bonfire Event at Grow Speke as a huge success.
Over 140 people attended what has become a popular annual event for local families to get together and have fun on Bonfire Night. As well as a Bonfire, there was a chance to enjoy a barbecue, as well as arts and crafts activities, marshmallow toasting and building a Guy Fawkes.
It's brilliant to see the local community coming together and enjoying themselves – that's what Grow Speke is all about. We're particularly pleased to see lots of new faces and hope that having had such a positive first experience here, many will come back and get involved with the garden on a regular basis.
Brendan Cassin, Grow Speke Project Manager.
The popular community garden hosts a range of activities throughout the year. Recent examples have included cidermaking, bushcraft, beekeeping, Christmas Crafting and an Easter Eggstravaganza. It is open from 11am – 3pm every Tuesday, Wednesday and Thursday and anyone can get involved. You don't need to be interested in gardening or have any skills and you can stay for as little or as long as you like. All equipment is provided, along with refreshments and some training. You'll learn new skills and make new friends.
The entrance to Grow Speke is located opposite 91 Ganworth Road, Speke, L24 2SA.
Find out more
If you'd like to get involved with Grow Speke, you can find more information on our social media pages:
Facebook: @GrowSpekeL24
Twitter: @GrowSpeke
Alternatively, why not drop into one of our volunteer sessions for a chat?
*You will need to wear suitable outdoor clothing. Please bring safety boots if you have them.