British Gas Energy Trust grant for Green Doctor service to help Hull residents in winter fuel poverty
Funded by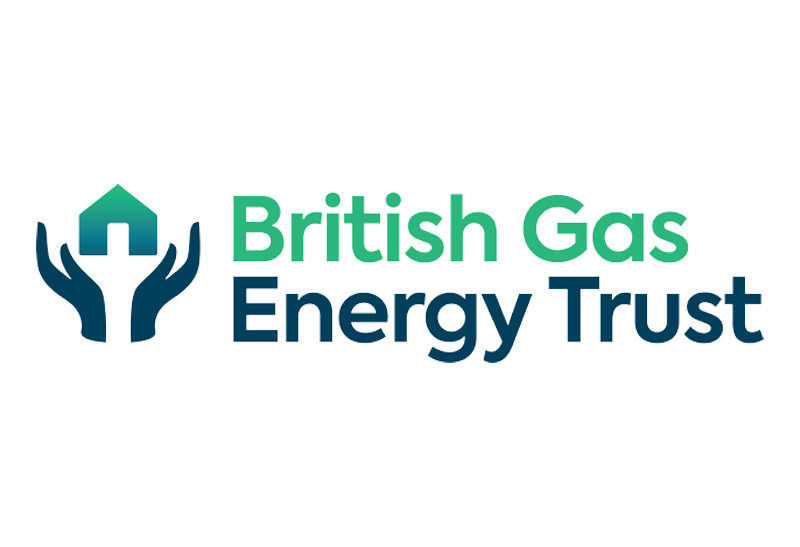 Groundwork Yorkshire awarded financial grant to help those most impacted by COVID related fuel poverty and energy debt
19 October 2020 : Groundwork Yorkshire has received a financial grant from the British Gas Energy Trust to help its efforts in giving invaluable support to people impacted by fuel poverty and energy debt as a result of the pandemic.
The grant will be used to create the Green Doctor Energy Advice Service in Hull – a team of Groundwork's expert energy advisors – known as Green Doctors – who will help residents save money, stay warm and improve energy efficiency in the home. This team of dedicated advisors will provide a mix of telephone advice or home advice, where the type of intervention will depend on household preference and local restrictions during the pandemic.
The advice provided will cover a wide range of energy related issues to help residents tackle rising gas, electric & water bills – such as switching providers, managing energy debt, identifying where money can be saved and help with accessing grants. Advisors can also provide support to access pre-payment meter top ups during a crisis, and will also fit a range of energy saving measures in homes to help residents feel warmer over the winter.
Emily Thompson, Director of Climate Change & Fuel Poverty at Groundwork Yorkshire.
"Groundwork is privileged to have the support of the British Gas Energy Trust to deliver such an exciting and worthwhile project that will benefit some of our most vulnerable resident's throughout Hull. The Green Doctor advisors are passionate about delivering home visits, advice calls and community events that will maximise residents' income through energy advice, whilst improving mental & physical well-being through warmer homes. The communities of Hull will benefit greatly and the uncertainty surrounding fuel poverty & Covid-19 can be alleviated by this project."
"Being able to deliver our Green Doctor energy advice service in Hull this winter will make a fantastic difference to helping the vulnerable with their energy costs and managing their finances at a time of the year people most struggle. We're keen to use this funding to establish a service which will be ongoing for households in need in the future."
Helen Charlton, Chair of British Gas Energy Trust:
"It's been crucial to ensure frontline money and energy advice organisations receive additional funding to support their work this Autumn, as the longer-term effects of the pandemic, and winter fuel costs, begin to take hold. Many vulnerable households are facing a financial precipice, these new grants will ensure additional money & energy advice is available to support individuals and families in some of the worse hit areas"
The importance of the project stems from the need of the residents. The affordable warmth strategy for this region indicates 13.8% of the population is living in fuel poverty. This figure is likely to increase with COVID-19. The intervention of projects like this will be hugely beneficial for the people of Hull in trying to reduce fuel poverty in this region at a time of increasing hardship due to the impact of COVID-19.
The Green Doctors will provide this service from Autumn 2020 right through until the start of Summer 2021. This timeframe gives the Green Doctors chance for a follow-up call to see the positive impacts of the visits and how the clients have benefited from the service. The delivery of the project will be throughout Hull. This is a delivery span of 20 HU postcodes.
Contact details for people in need of support are: greendoctorleeds@groundwork.org.uk / Freephone 0808 168 3567
The British Gas Energy Trust has provided financial grants to nine regional energy and money consumer advice charities as part of its Covid Response Fund, announced in July 2020. The Trustees made the decision to create the £800,000 Covid Response Fund, targeted at smaller front line, charitable advice providers, in order to support households in areas of the UK identified by the Centre for Sustainable Energy (CSE) as being most impacted by COVID and having the highest levels of unmet resource for providing fuel poverty and energy debt advice to its local communities.
The projects will run from October 2020 until Summer 2021. Grants are awarded immediately to enable all organisations to commence activities.
The Covid Response Fund builds on the funding that is already supporting an additional 17 fuel and money advice projects across England, Scotland & Wales. The publication of the Trust's Impact Report 2020 today, helps shine a light on the positive impact of funding within the heart of communities across Engand, Scotland and Wales.
For further information on the Green Doctor Energy Advice Service in Hull , please contact:
Emily Thompson, Director of Climate Change & Fuel Poverty at Groundwork Yorkshire.
Office Tel: 0113 238 0601 emily.thompson@groundwork.org.uk
For further information on the British Gas Energy Trust's COVID Response Fund and other projects, please contact:
Jessica Taplin (CEO, British Gas Energy Trust) Tel :07917 423 459
press@britishgasenergytrust.org.uk
or Mark Dennis, Senior PR Manager, Centrica, Tel: 07557 614 019.
Groundwork
Groundwork is a federation of charities mobilising practical community action on poverty and the environment across the UK. We're passionate about creating a future where every neighbourhood is vibrant and green, every community is strong and able to shape its own destiny and no-one is held back by their background or circumstances. Our Green Doctor project has worked for the last 15 years to help vulnerable residents save money on the energy bills and improve the efficiency of their home.
The British Gas Energy Trust (BGET)
BGET was established in 2004 by British Gas as an independent Charitable Trust , in 2018 it became a Charitable Incorporated Organisation (CIO), the CIO is governed by an Independent group of Trustees with Jessia Taplin, CEO, overseeing day to day operations. It remains the largest of its nature in the UK and is focused on contributing to the relief of poverty, with a particular focus on helping alleviate fuel poverty.
The mission of the Trust is to alleviate the detrimental impact of poverty; helping people in, or at risk of, financial hardship meet their energy needs and manage their energy costs through support, education and raising awareness of sound money management.
BGET contributes to the relief of poverty, with a particular focus on fuel poverty by helping those who are struggling to pay for their gas and electricity consumption to get out of fuel debt and get back on their feet and remain debt free going forward.
It delivers through direct access grant programmes for individuals and families, as well as through funding third-sector money and energy advice organisations from across the England, Scotland and Wales, who deliver a variety of in-depth money advice programmes & projects within communities.
The Individuals and Families programme provides direct grants to clear debt, provide emergency credit for pre-payment meter users and provide grants to fund the purchase and/or installation of boilers. The programmes aims to help people avoid the burden of energy debt, make informed energy choices and improve their money management skills.
The Funded Organisation Programme funds advice providers across England, Scotland and Wales to provide holistic energy and financial advice to people who are struggling with their fuel bills, heating or finances. The programme is intended to enhance the capacity of the organisations funded by BGET: enabling the development and provision of holistic support, money, energy & advice services, to provide depth of support to people in financial hardship. More information on all of the not for profit projects funded, can be found on the British Gas Energy Trust website.
British Gas
British Gas is Britain's leading supplier of energy and services and is part of Centrica plc , a leading international energy services and solutions provider. The company is founded on a 200-year heritage of serving people and provides energy and services to over 9 million UK homes and businesses, supported by around 8,000 highly trained engineers and technicians. We also provide a range of innovative products and services including Hive and our on-demand digital tradespeople service, Local Heroes. We are focused on satisfying the changing needs of our customers, enabling them to transition to a lower carbon future . Our aim is to reduce emissions in line with Paris goals by 2030 and develop a path to net zero by 2050.
Centre for Sustainable Energy (CSE) / Advice Need Index (ANI):
CSE were commission to produce a series of maps displaying the predicted need for energy, debt and money advice following the Covid-19 pandemic, as well as the existing coverage of advice agencies already funded by BGET and of other major energy advice providers. The maps, which cover England, Scotland and Wales and present the results at local authority level, were produced using QGIS software. The BGET Mapping Report is published on the BGET website .
Advice Need Index (ANI): An Advice Need Index was created to identify areas for funding taking into account a higher prevalence of a number of risk factors, and therefore a higher need for advice and support. The ANI combines a number of indicators that suggest a greater vulnerability to the impacts of Covid-19, lower financial resilience and higher fuel bills. Further information available on request.