Community Garden Digs Deep To Support Local People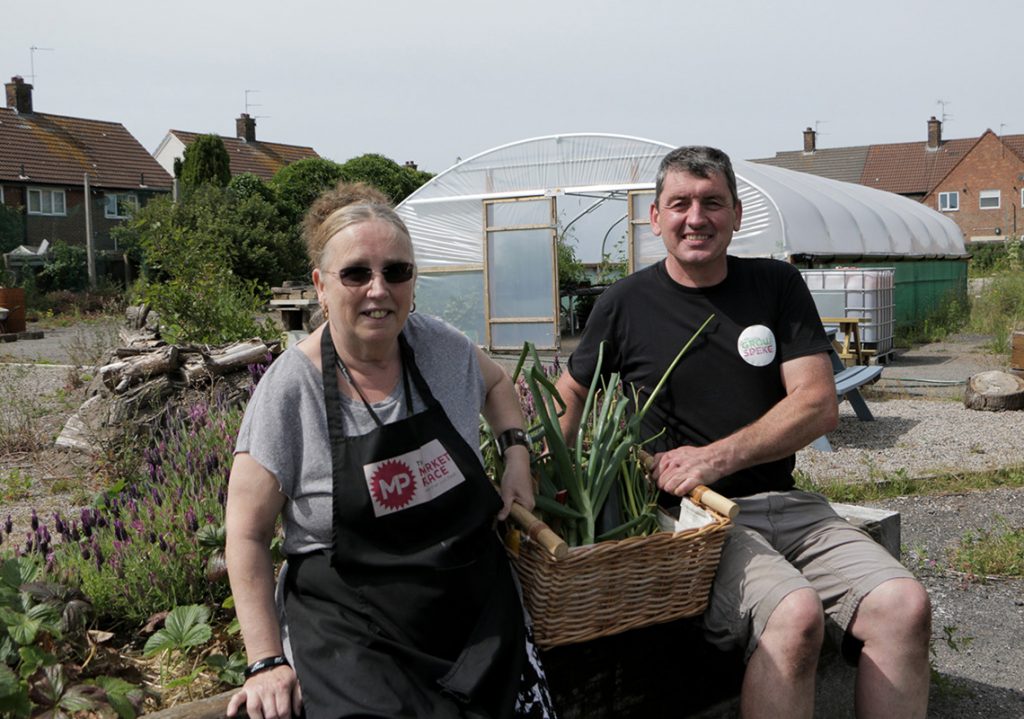 A community garden in Speke is donating produce it grows on site to support local people.
Grow Speke, is on the site of what used to be known as the Boy's Club on Ganworth Road. The project is managed by Groundwork in partnership with South Liverpool Homes and run with the help of a team of volunteers.
The garden hosts sessions throughout the week where everyone is welcome to come along, meet new people over a cup of tea and a free bite to eat and learn how to grow and cook their own fresh fruit and veg. As well as regular events for local residents, it also hosts outdoor lessons for local school children and exercise classes for older people.
With much of its fruit and veg being ready to harvest over the summer, Grow Speke has recently started to donate to The Market Place, a volunteer-run community shop in Speke which offers food and essential household goods to South Liverpool Homes tenants. The Market Place also links with food charity FareShare and other local sources of food and household goods, allowing residents to gain access to essential goods at a vastly-reduced price.
There is something hugely inspirational about a project that is helping tackle loneliness and isolation, improve health and wellbeing, develop skills and also tackling environmental degradation – that's also producing fresh fruit and vegetables to help feed people in their community who need a helping hand.  The people of Speke are building social capital – you can see it, you can feel it – and now you can eat it too.
Andrew Darron, Executive Director, Groundwork CLM. 
As well as providing drop in sessions throughout the week, Grow Speke is set to host a series of events over the coming months which will be suitable for all the family. More information can be found on the garden's social media pages.
Grow Speke Facebook
Grow Speke Twitter