Energy Efficiency Award Winner
The 6th National Energy Efficiency Awards were held at the Vox Ballroom & Genting Hotel, Birmingham, on Friday 27th September 2019, providing public recognition for the excellent work taking place in the Energy Efficiency sector and helping encourage best practice.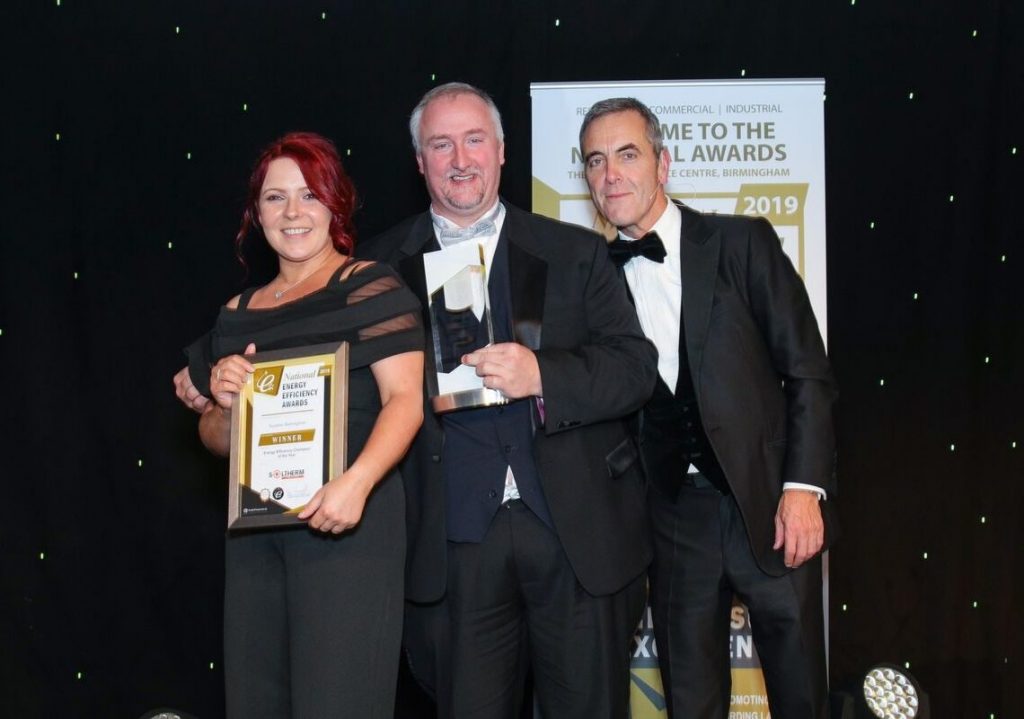 At the event Groundwork in Greater Manchester's Energyworks Manager Suzanne Barningham was named the Energy Efficiency Champion by celebrity guest James Nesbitt, following on from her previous win at the North West Energy Efficiency Awards in May.
Suzanne and the Groundwork Energyworks team provides free in-home visits with Greater Manchester residents who are classified as vulnerable or living in cold homes and recommend small measures that will be beneficial to the homeowner in reducing their energy bills. The advice includes a wide range of support areas including fuel debt advice, independent switching advice and tips on how to reduce damp, mould and condensation.
Last year the Energyworks team visited 1,970 homes to provide energy efficiency advice and install small measures, helped 2,870 people identify over £797,300 of savings on their fuel bills and identified 170,956KgCO2e of domestic carbon savings.
The judges' comments on the night were,
Her work to expand the reach of Groundwork' services in Greater Manchester along with her work to secure funding for vulnerable customers shows her commitment to those most in need of support and spreading the message about energy efficiency.
Suzanne added,
Winning the North West and National Energy Efficiency Champion at the Energy Efficiency Awards 2019 is huge. Being nominated by AgilityEco and sponsored by Rochdale Council shows the how much support we have from our stakeholders and funders. Although this is an individual award it is a team effort. Groundwork's Energyworks team work so hard every day for their customers and this award reflects their commitment. They are dedicated to advocating for Greater Manchester most vulnerable people and make a difference to people's lives every day. Heating or eating is sadly a real issue in 2019 which is why the Groundwork will always go the extra mile for those living in cold homes and are unable to afford their energy bills. The Energyworks team aims to make people of Greater Manchester warmer for less and will continue to fight for our customers until nobody has to choose between keeping warm or eating.