Environmental improvements on the River Tonge in Bolton
Groundwork Greater Manchester have partnered with the Environment Agency and Greater Manchester Combined Authority, through the Natural Course Project, to remove a redundant weir on the River Tonge in Bolton.
The Croal catchment is recovering watercourse following historic pollution from industry which is now redundant. This now disused weir had stopped the natural movement of  fish in the catchment; removing it has helped combat long-term declines in fish stocks and will boost other wildlife in the area.
The removal of the weir itself was carried out by Groundwork's Landscape Architects who have experience project managing barrier removal projects in the region, including the removal of the weir at Hall i' th' Wood on Eagley Brook in Bolton in October 2019.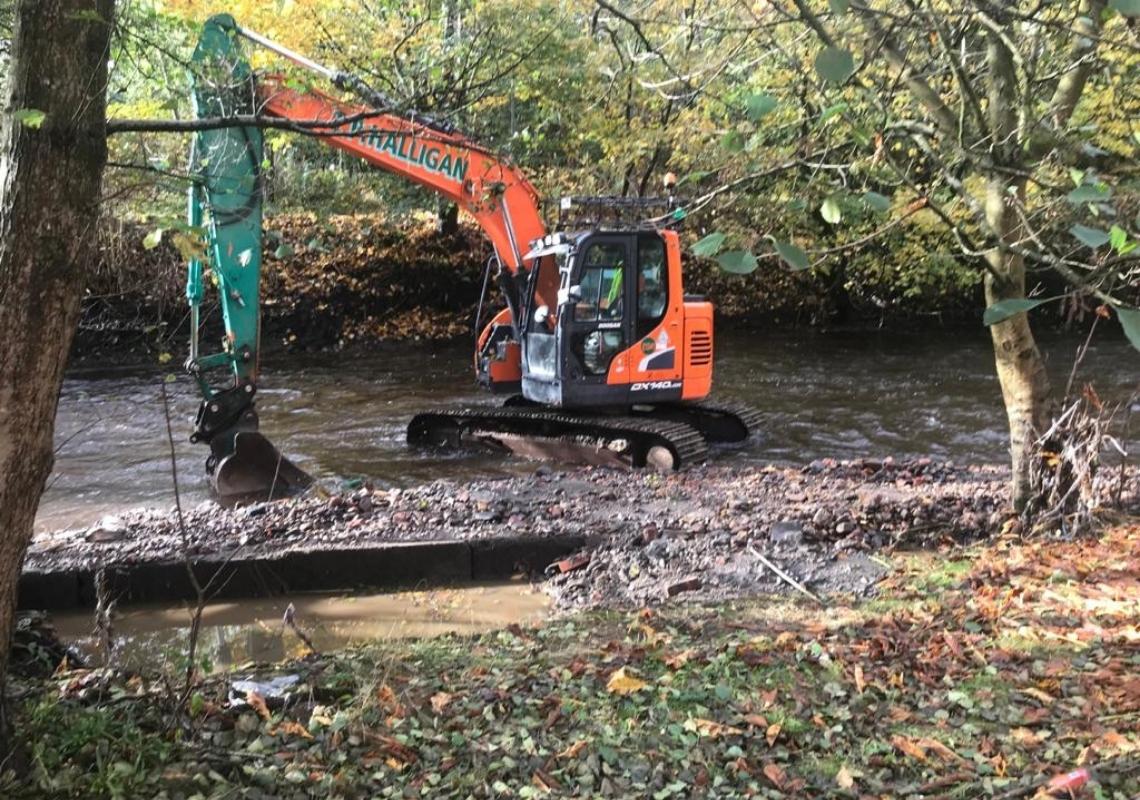 Weir removal in action, October 2020
Richard Clark, Senior Landscape Architect at Groundwork added,
It has been great to build on experience gained in river restoration with the partnership approach combining technical knowledge, ecological concerns and capital funding.  The removal of this weir is another step towards a natural and healthy river system.
---
Groundwork Greater Manchester are also host of the Irwell Catchment Partnership, a multi-sector group working collaboratively to achieve cleaner waters, connected habitats which support native wildlife and biodiversity and a more natural and resilient catchment.
The Irwell Catchment Partnership Plan can be read here.