ESB provides grant funding for community organisations near its windfarm sites
The Wind Farm Community Funds initiative was established by ESB Group with the intention of helping communities neighbouring ESB wind farms to become more sustainable through the support of positive local initiatives and activities.
The initiative seeks to address current and emerging issues, needs and opportunities within communities, enriching lives and creating brighter possibilities for local residents. As a part of the initiative, Groundwork NI administers five Northern Ireland community funds which surround wind farms owned by subsidiary companies of ESB.
If your project meets the essential criteria outlined in the funding guidelines, please complete and submit the online application form, ensuring that all relevant sections are addressed and that all the required supplementary documentation is uploaded.
The five wind farms include:
Applications for 2022 are now open
ESB is now open for new applications.
Opening Date: Friday 14th January 2022, 12 noon
Closing Date HAS BEEN EXTENDED: Thursday 31 March 2022, 12 noon
Interested in applying?
Have a look at our workshop slides. Here you can find tips on how to make a strong application.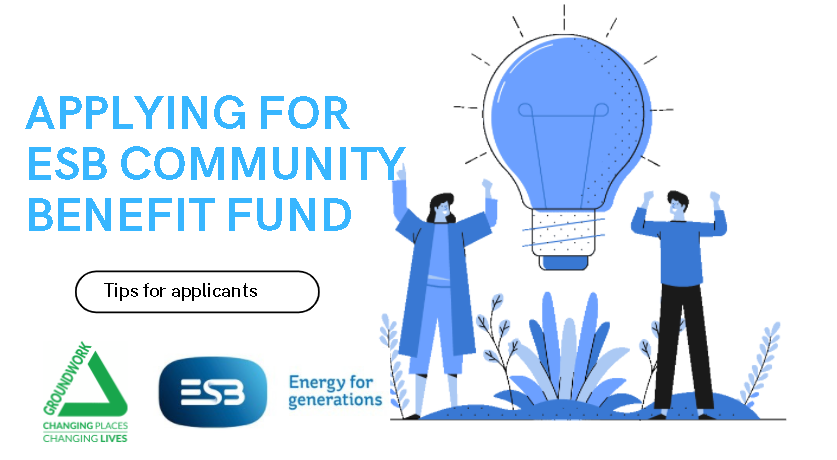 For more information please contact: esbcommunityfund@groundworkni.co.uk
We are always interested in establishing new partnerships, to find out more about working with us on grant management, see our flyer.