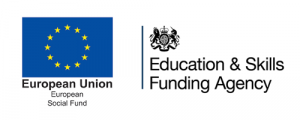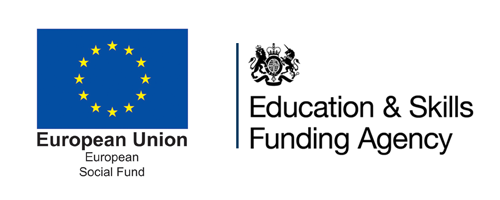 Groundwork London and Groundwork South are administering Community Training Grants in the Thames Valley Berkshire LEP (Local Enterprise Partnership), funded by the Education and Skills Funding Agency and the European Social Fund.
We are also administering ESFA Training Grants in North and East London, Swindon and Wiltshire and Dorset.
---
About ESFA Community Training Grants
The focus of these grants will be to fund projects which support participants who are over 16 years of age, eligible to work in the UK and either unemployed or economically inactive.
Successful applicants are expected to be able to help move individuals into work, or closer to employment, by providing vocational training, advice, guidance and information.The ESFA Community Training Grants look to support a wide range of activities.

---
Community Training Grants in Thames Valley Berkshire
There is a need for positive interventions to ensure all those furthest from the labour market can access the employment opportunities being created in the local economy.
Thames Valley Berkshire includes the following local authorities:
West Berkshire
Reading
Bracknell
Wokingham
Royal Borough of Windsor and Maidenhead
Slough
---
How to apply
Third sector and small organisations can apply for grants between £5,000 and £20,000. Applicants must be from either third sector organisations or small organisations (less than 49 employees, and have an annual turnover of less than €10 million Euros please see link to currency convertor).
The deadline for your application to be considered in our third round of decision meetings is 9am, 16th October 2019. However, if you submit your application by the 2nd October, we will be able to provide you with feedback on your application with enough time to make amendments before the deadline. 
Please note we are expecting competition to increase as the programme continues, so we recommend applying as soon as possible.
Please Note: The above link is just a list of the Application Questions. You need to apply using the 'Apply for a Grant' link below. If you insert answers into the Application Questions and submit by email, we will not be able to process your application.

Please use the link below to start your online application by completing this short eligibility checker.
If you would like more information on the programme please see the prospectus below.
---
Why we want to help Thames Valley Berkshire
There are communities in Thames Valley Berkshire that have exceptional needs. Slough is the most deprived local authority area within Berkshire; it is identified as being particularly deprived in relation to crime, income deprivation facing older people, and access to housing and services. Reading is also more deprived than average (ranked 143 out of 326 local authorities). 
Localised solutions need to be implemented to address worklessness and exclusion for residents.
---
About the Funders
The Education and Skills Funding Agency (ESFA) is accountable for funding education and skills for children, young people and adults.
The European Social Fund (ESF) invests in opportunities across the European Union, with a focus on improving employment and education.
ESFA and ESF are co-financing Community Training Grants to offer skills, training and employment opportunities for individuals who are unemployed or out of education.

If you have any questions about the grants, please email communitytraininggrants@groundwork.org.uk or call on 020 7239 1390.