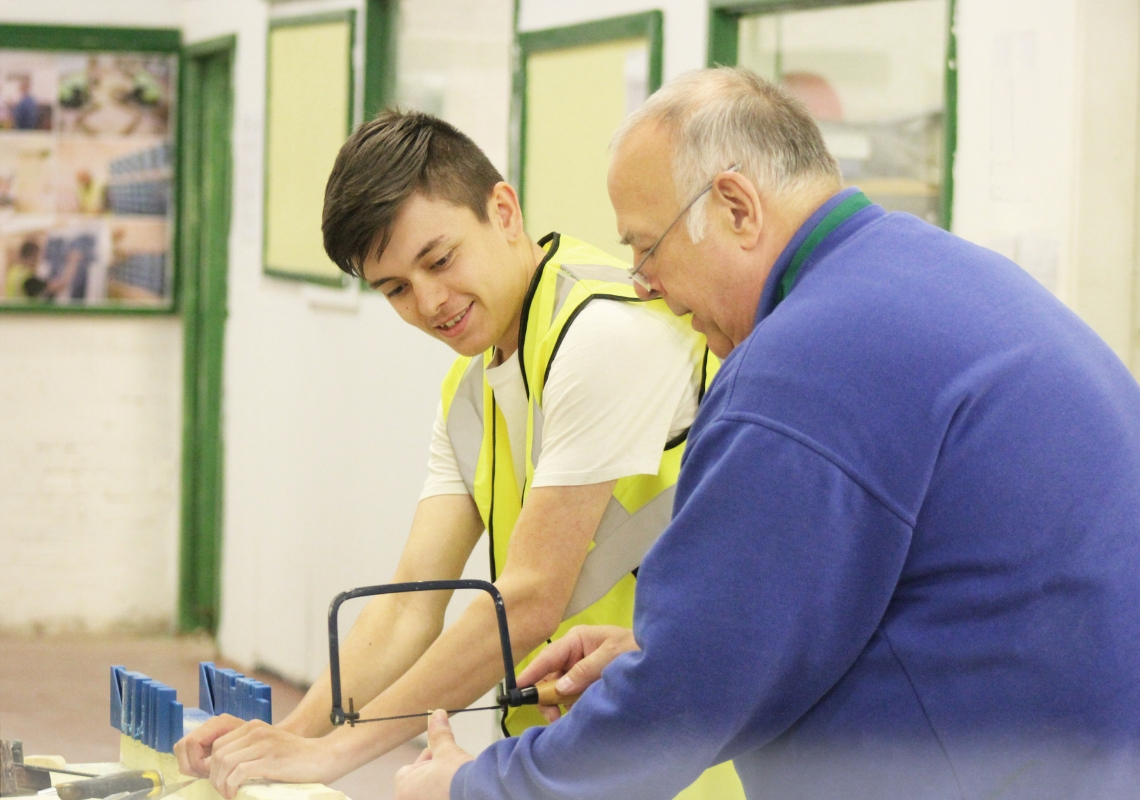 Construction Course Overview
We provide bespoke support and employment training to individuals aged 19+ who are unemployed or economically inactive and are seeking a return to, or entry into, the construction sector.
Our experienced Skills Team have years of trade experience as well as teaching experience to support learners with functional skills such as maths and English.
This eight week construction training course is a blend of practical hands on experience and classroom based tuition and is focused on delivering construction training reflective of the needs of local businesses in Greater Manchester.
We also provide individualised information, advice and guidance to each learner including improving confidence, developing working relationships, core employability skills, goals and aspiration setting to help create a pathway into employment or further training.
Construction Course Outcomes
Learners will gain practical skills in:
Painting and decorating
Tiling
Plastering
Structural joinery (first fix)
Finishing carpentry (second fix)
Learners who complete the full construction training course will be awarded with an accredited qualification; Level 1 Certificate in Multi-trades in Construction Activities by NOCN Awarding Body (124 GLH).
All learners will be funded for their Construction Skills Certification Scheme (CSCS) test and Green Card plus a Level One Award 'Health and Safety in a Construction Environment' course – these are minimum requirements to access employment on a construction site.
For those who require support, Accredited Numeracy tuition (from Entry 1 to Level 2) is available through the OCR Awarding Body.
Our team will also ensure that learners are prepared for the work environment with structured training in Work Preparation Skills covering topics such as budgeting, job selection and transport.
---
Course Applications
This free, eight week construction course will start of the following dates.
Please note applications must be submitted at least 5 days before the start date to allow for processing.
Monday 25th November 2019
Monday 2nd March 2020
Each course will run daily for the eight week period from:
Monday to Thursday – 8:30 to 16:00
Friday – 8:30 to 12:00.
Other Information
Construction training open days will take place from 10am to 3pm the Wednesday before each course start day. No appointment necessary; pop in, meet the team and find out more about the course.
There should be no additional costs to the training course; we will provide all necessary personal protective equipment (PPE) and cover the cost of travel to our training centre in Oldham for anyone living within Greater Manchester.
---
Apply now
If you are an individual who is interested in the construction training course please download the application form below and send it to James Oldham, the Skills Training Manager.
If you work in skills and development and are interested in making referrals to this course, we would welcome your interest. We are more than happy to come and discuss to course in more detail with your, meet learners or attend a team meeting.
James Oldham – Skills Training Manager
james.oldham@groundwork.org.uk
07850 310 731 / 0161 624 1444
---
Thanks to funding from:
GMCA's 2019/20 Adult Education Budget