From Real Estate To Real Change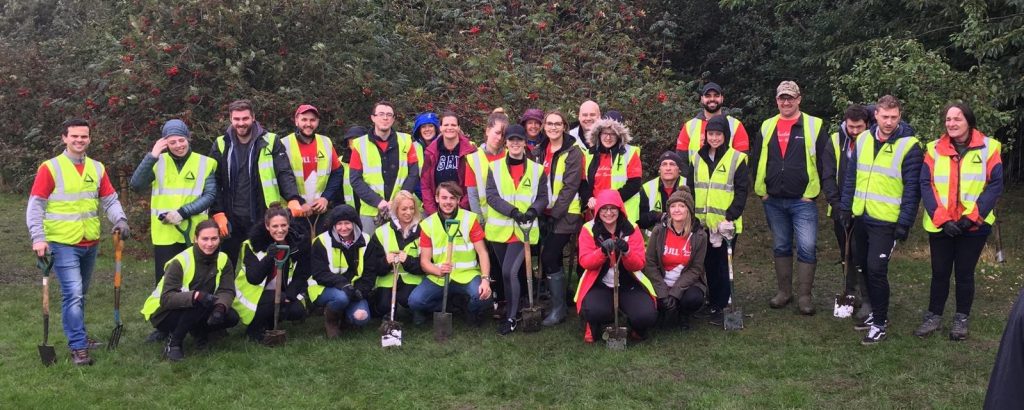 JLL provide real estate services. They "buy, build, occupy and invest in a variety of assets including industrial, commercial, retail, residential and hotel real estate". Their website states, "At JLL we embrace the human side of business, which makes us better at delivering the business side of business." This approach was ably demonstrated when 31 JLL volunteers, on one of their 'Give and Gain Days', worked hard to help South Royd School and Pudsey Cemetery.
They began the day by planting 1,200 daffodil bulbs at South Royd School with 60 key stage 1 children. The bulbs were planted at the main entrance in the school grounds and around the woodland area at the other side of the school.  Both these areas are well used by both the school, visitors to the school and the public alike.
In the afternoon they began clearing the brambles and debris from within the Pudsey cemetery, clearing litter and helped prepare the ground for a future memorial garden that a local friends group are seeking to establish.
There was almost universal feedback from the staff that they felt their work had made a difference and made them feel proud to work for JLL. The day was enjoyed so much that when asked 'What could we have done to make your day better?' a couple of the staff stated a shorter lunch! A lot of the volunteers would like to return to continue the work. Their efforts have been much appreciated as they have helped make a real change.