6th June is Green Roof day, but what does this mean and how can you get your own green roof? Nathan Wearn-Hutter, Green Projects Manager at Groundwork Northamptonshire, explains all and shares his top tips.
The first question you might be asking is: what is a green roof? Basically, green roofs are installations on top of buildings that provide the environment for plants to grow and thrive. You can find out more here.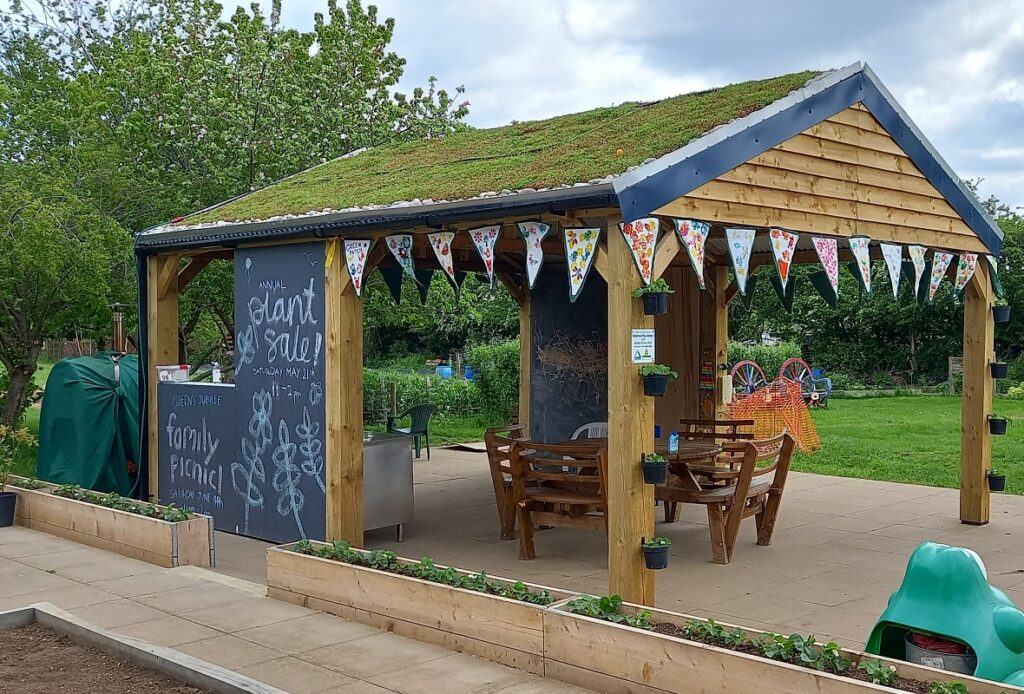 Green roofs are becoming increasingly important as we try to tackle climate change, and there are three key reasons why:
They reduce the amount of storm water that runs off roofs by about half, and then the remaining water is slowed down. This, in turn, reduces the level of water also going into storm drains, which is essential when it comes to tackling flooding. Our storm drains can't handle the volumes of water so we need to reduce water and slow the speed it is falling off the roofs and into the drains
Green roofs also reduce pollution and increase insect life, which has plummeted over the last few decades
Another benefit is the thermal properties – green roofs reduce energy wastage, and this is something that has never been more important given the increase in energy costs
If we're going to make a difference, I believe that every person should do something at a small and individual level to contribute to improving our environment, and green roofs can be a simple and effective change that anyone can make.
Here are my five top tips to get started with your green roof:
When starting out think small and experiment with your shed. This is great practice. You can try things out, make your mistakes and successes on a small scale and enjoy yourself along the way.
Consider the weight of your green roof and choose the lightest option, particularly if you have a pitched roof. Go to www.greenroofsdirect.com for guidance and to help you source the right next approach.
Don't be afraid to explore different options. If you are happy and you have enough capacity, try different wild flower and seed mixes. Go wild!
Seep Hose – if you start your green roof during dry weather then you need water. This is particularly important during the first couple of months, until the roots start growing. A seep hose is basically a leaky hose. Switch it on for 20 minutes once a day if the weather is dry.
Celebrate – brag about your green roof, it is making a huge difference to the environment. Tell your friends, neighbours and families and get them to follow suit!
What We're Doing
At Groundwork Northamptonshire we are passionate about leading by example. We have created a sedum roof on our new outdoor building, made from tiny succulents which resemble a cactus without thorns. They have fat leaves, full of water which means they don't dry out. They create the lightest-weight green roof system currently on the market – weighing around 25 – 35 kilos per square metre fully saturated.
I completed my masters in Sustainability & Adaptation in 2020 and I feel very strongly about ecology and green roofs. Around 70 per cent of buildings in the UK will still be in use beyond 2050, so retrofitting is vital. These buildings aren't going anywhere so we need to upgrade them.
If you want any more advice on green roofs and other environmental issues then please contact kimberley.lawson@groundwork.org.uk.