Sarah had been in recovery from an intense illness, which meant that her career had been to be put on hold whilst she went through treatment. After a long and difficult period of recovery, she was finally in a position where she felt she could confidently return to employment.
A local employment service in Trafford was able to support Sarah in removing her barriers into work and helped her to secure full-time employment
Sarah was referred to Working Wardrobe as she was in desperate need of a capsule wardrobe. She had lost a significant amount of weight following her treatment and due to not being in employment, was unable to afford suitable clothing for her new role.
Working Wardrobe Project Manager and Employment Coach, Natasha arranged an afternoon styling session at a Trafford pop-up location.
Natasha helped Sarah match items together including a tailored blazer, a couple of dresses, blouses and skirts and also a polka dot jumpsuit, as well as some accessories and shoes.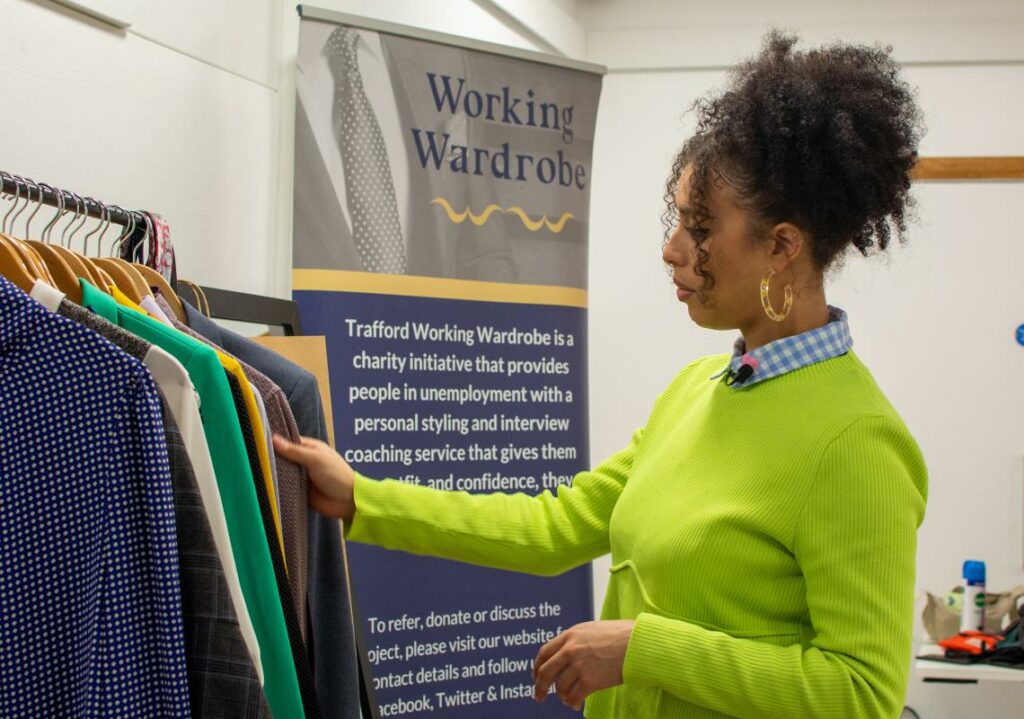 Sarah now had a capsule wardrobe that she could mix and match items with, feel confident in and that would work in all seasons.
Sarah's confidence grew throughout the styling appointment as she was supported to try new things on and hold her head high.
Sarah expressed how grateful she was to finally be moving on from her illness and re-entering work. She was thankful to Natasha for her support, adding,
Superb job! Good selection of clothes and I'm really grateful for the support. I feel well equipped for my new job now.