Supporting veterans to Grow, Cook & Eat
Supporting veterans to Grow, Cook & Eat
Grow, Cook, Eat is a Groundwork programme which delivers fun and informal sessions where participants develop new skills around food growing and cookery, whilst also improving social skills, which in turn help improve mental and physical health.
In 2021 we delivered Grow, Cook, Eat to veterans we engage with through our long running Operation Re-Org veteran support programme.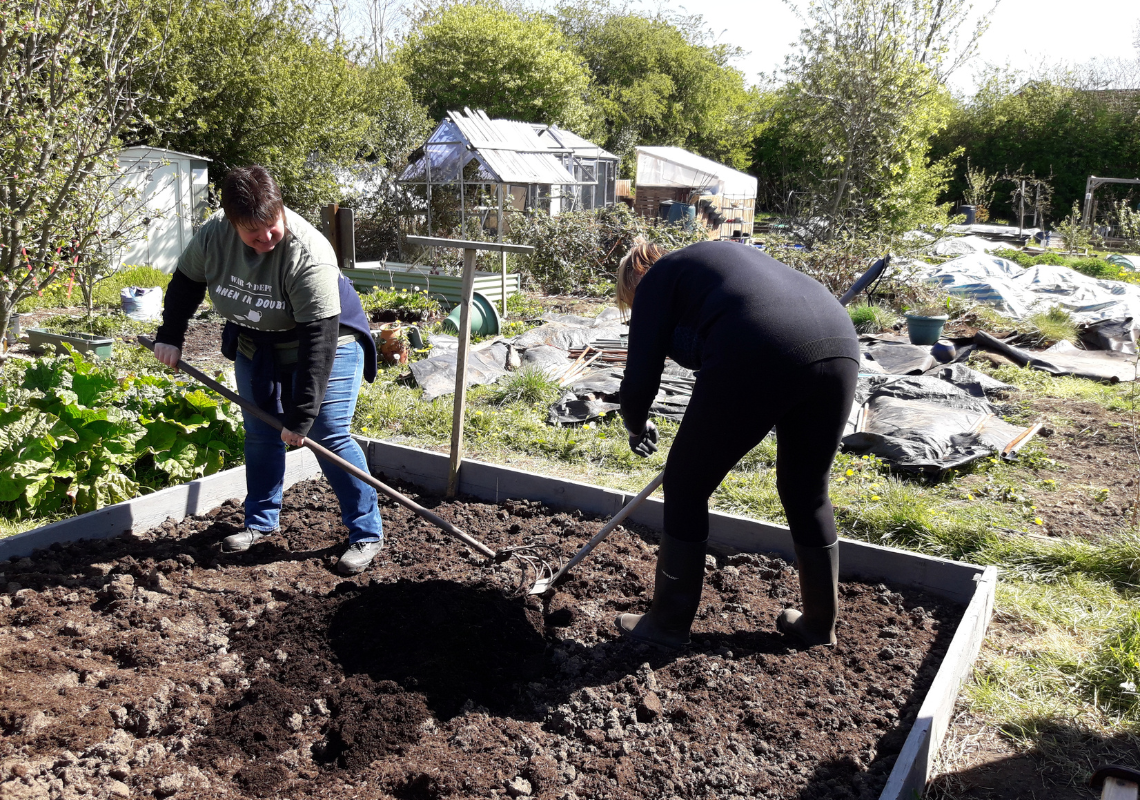 Growing
Throughout April and October, the main growing season, Groundwork worked with partners to deliver food growing training sessions for groups of veterans at community allotments in Rochdale, Trafford and Bury.
Sessions focused on developing skills, confidence and knowledge around growing fruit and vegetables – with opportunities for experienced growers to buddy with people new to gardening.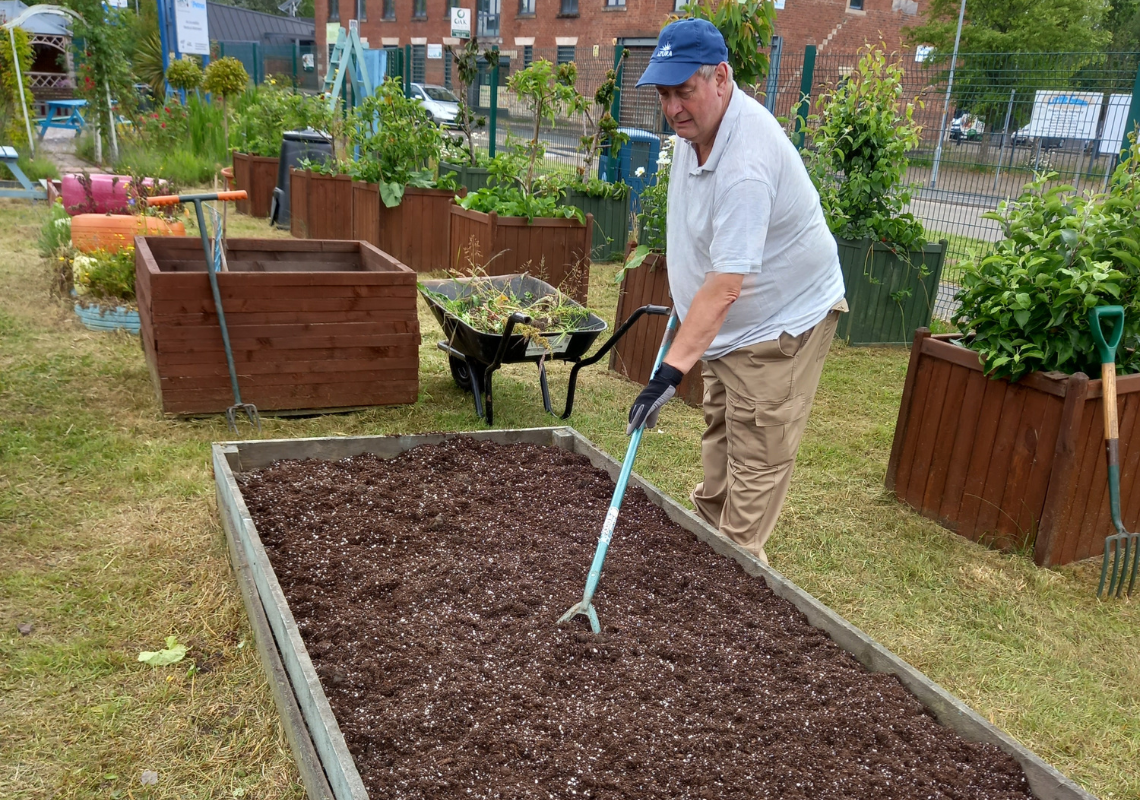 Suzanne, Community Project Lead at Groundwork Greater Manchester delivered the growing sessions and commented:
"The sessions helped the veterans learn more about their allotments, from checking soil pH, preparing the soil for growing, planning what grows well together and thinking about crop rotation for next year.  We planted Brussel Sprouts, spinach beetroot, broad beans, peas, radish, leeks, spring onions, salad leaves, kale, potatoes, herbs and strawberries.  The participants really enjoyed each session and learnt something new each week.  They got stuck in and started planning ahead to the next growing season."
Sharon, one of the participants stated:
"I was so impressed when I saw results with potatoes and other vegetables I started at the beginning of the course".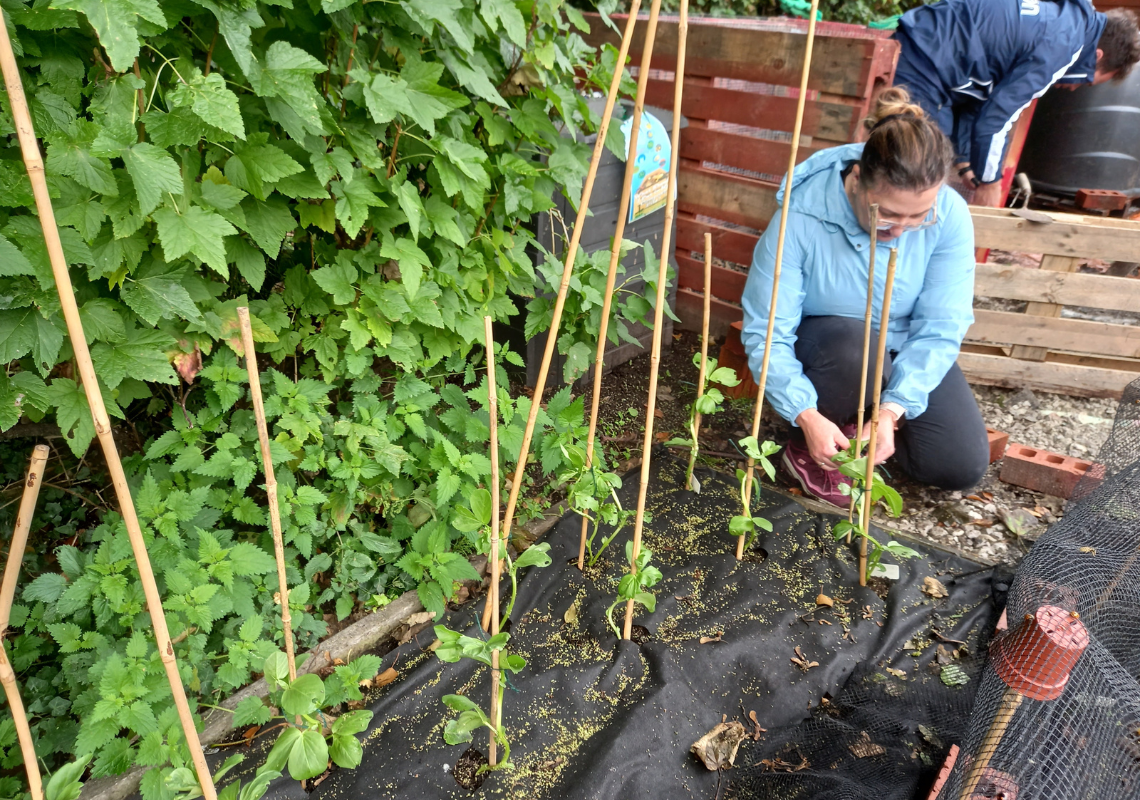 Cooking & Eating
Once the allotment skills had been learnt, Groundwork joined forces with the Cracking Good Food to run cookery courses which highlighted how the ingredients the veterans had grown could be used to produce healthy meals.
As well as developing cookery skills and learning new recipes, veterans also developed an increased learning around nutrition, affordability, and seasonal food.
They were able to take store cupboard items home after the sessions each week, ensuring they were able to recreate the meals at home without any additional financial burden.
At the end of the programme we organised a celebratory event where friends and family came to sample the food the veterans had lovingly grown and prepared.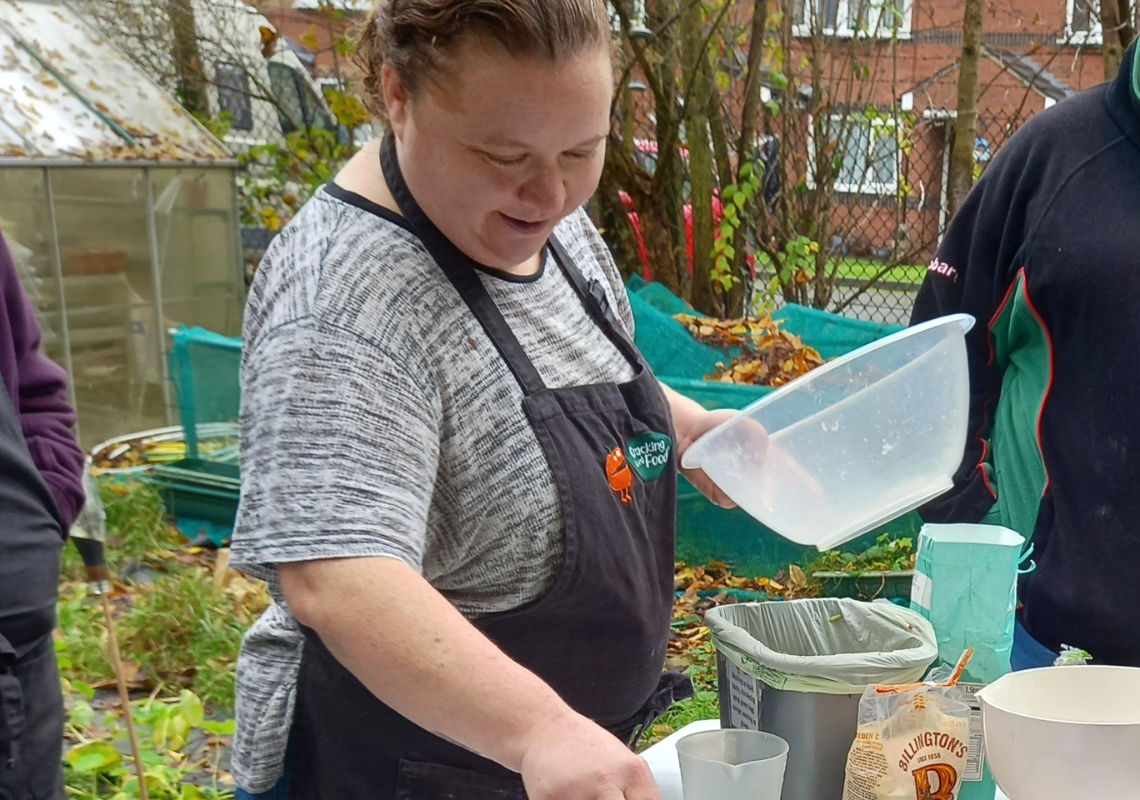 Outcomes
61 veterans took part in the project, despite there being some hesitation towards group activities following the Covid-19 pandemic.
Those who attended enjoyed the course greatly and reported that they had learnt a lot of new skills. Some of the veterans even reported that they had started growing food at home thanks to the course content and enthusiasm from the team.