INTRODUCTION
To meet the UK's environmental commitments, thousands of new green jobs need to be created across multiple sectors, from renewable energy generation to nature conservation. This includes entry level roles and re-training in property retrofit, land management, waste management and repair.
Low Carbon Careers is a 4–6-week pre-recruitment course developed by Groundwork Greater Manchester to support unemployed 18–25-year-olds into careers in the green economy.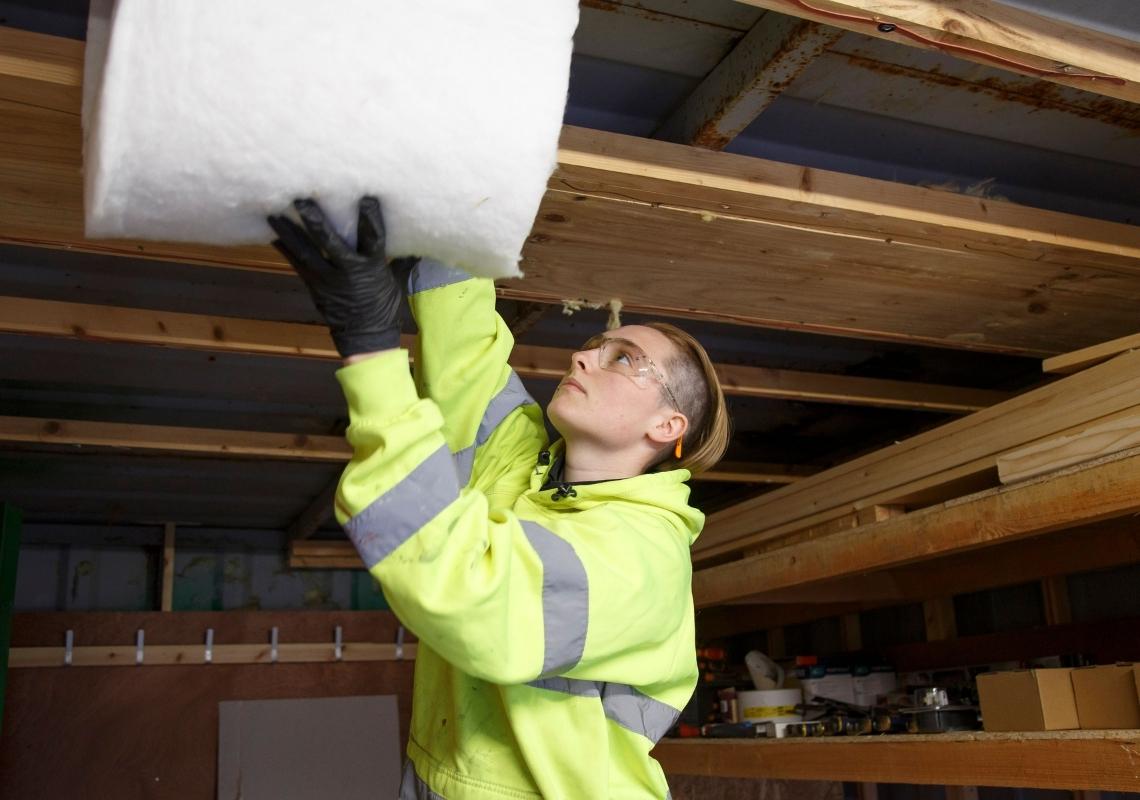 PROJECT OVERVIEW
Throughout 2021, seven courses were delivered across Manchester, Trafford, and Rochdale.
Courses focused on one of 3 sector specialisms:
Natural Environment
Developing skills in tree planting, river and flood risk management, landscaping and site maintenance, nature-based solutions, green technology, monitoring and assessment & project management.
Waste and Recycling
Developing skills for the waste and recycling sector for both domestic and business waste, covering recycling and re-use initiatives, specialist processors, site-based roles and apprenticeships, logistics, main contractors and supply chains, education, and community engagement.
Introduction to Retrofitting
Developing sustainable construction practises and retrofitting, understanding Greater Manchester's social housing priorities, alignment with construction trades, apprenticeship and career progression and energy efficiency advice.
Each course included:
Accredited health and safety L1 / 2
CITB CSCS Training (Operatives)
Accredited Carbon Literacy Certificate
Industry insight sessions involving external agencies and employers
Core Employability skills – CV development, job search and applying for work, interview and presentation skills, understanding employer needs and building professional networks
Practical workshop or site based skills development
Functional skills embedded within provision
Classroom-based learning was followed by a 2-week work placement with employment partners including CiTB, Jackson Jackson and City of Trees.
Following completion of the course, young people were supported for a further 4 weeks with additional job applications and interview preparation to assist them into a job. Groundwork's employment specialists also provided 3 months in-work support.
---
OUTCOMES SO FAR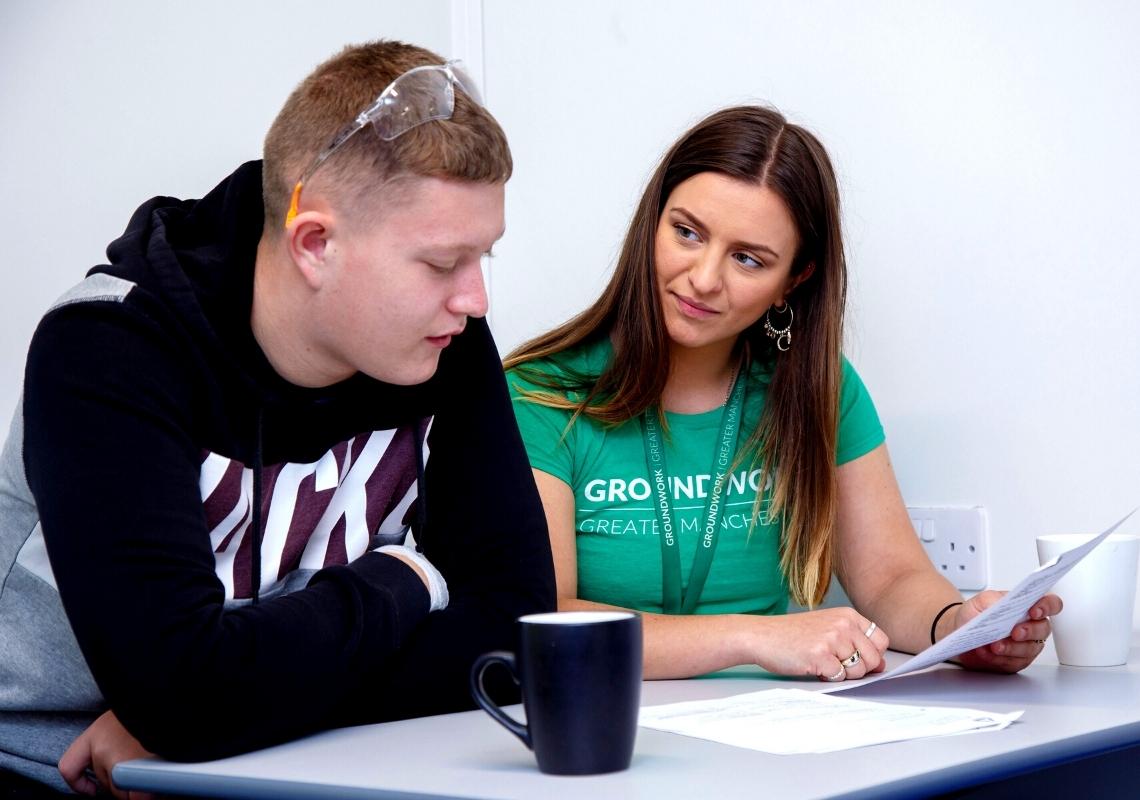 49 young people who were previously not in employment, education or training took part in the Low Carbon Careers programme and 38 of them (85%) moved into employment, volunteering or training within a month of completing the course.
In addition to this, 100% of course participants felt 'Better' or 'Much Better' in their overall confidence to get a job and in their readiness for work and 100% of course participants 'Agreed' or 'Strongly Agreed' that they felt listened to, felt safe, found the course interesting, felt supported and felt they were given information and advice that helped them plan for the future.
Declan was unemployed and lacking in self-confidence before starting Low Carbon Careers. After completing the Natural Environment Course, he went on to become an Urban Ranger as part of Groundwork's Fencing & Landscaping Team.
"Liz was such a star, she believed in me till I believed it myself. She provided consistent help during the Low Carbon Careers programme to ensure I was comfortable gaining new skills and she continued to help me find the career suitable for me. I have become a better version of myself due to this and I am very grateful for the time put in to me."
Danny completed the Introduction to Retrofitting Course and as a result went on to become an Urban Ranger with the Land Team in Rochdale.
"The Low Carbon Careers course I did with Liz was really informative; it helped me learning the basics in both the skills and knowledge aspect of what I was wanting to go into for a career. I've progressed onto the kickstart vacancy from the Low Carbon careers course. So far it has been amazing and I have learnt so much already and it has only been 2 weeks, I'm really excited to see how I progress in my abilities."