Crumpsall Young Green Influencers
Crumpsall Young Green Influencers
Background
Groundwork's Youth Team run a youth club every week in Crumpsall Park in Manchester.
In August 2021, the team invited young people to form a Green Influencers group where members would agree on, and work together on a specific environmental project.
The group of 20 young people met regularly, outside of the general youth club, to develop their social action project.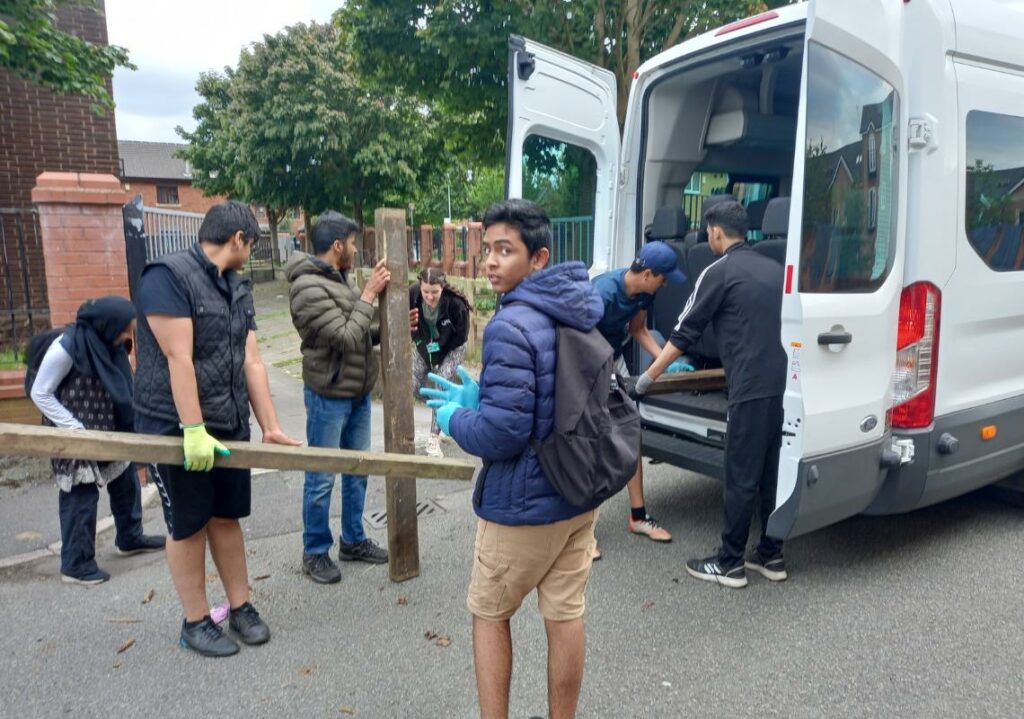 Getting to know the park
Groundwork connected the young people with the active Friends of Group and with the Council's Park Ranger, providing them with opportunities to learn more about the park, nature and what was being done.
The young people explored several of possible environmental projects and settled on clearing a path that had become completely overgrown. From here they hoped to plant some flowers which would support pollinators as well as brightening up the area.
---
Environmental action
Although only a few meters long, the project took three whole days of the summer holidays to complete.
Once the path was reclaimed, young people decided that a vertical garden would suit the space. The young people organised and built the structure, using spare wood from Sow the City (a nearby gardening charity) and a stack of pallets from a local shop. Everyone took part in the construction process which required people to learn new carpentry, painting and planting skills.
After their summer project the Green Influencers group were keen to do even more! They continued to engage with the Friends Of Group to develop the community garden, building a pond and bug house to improve biodiversity.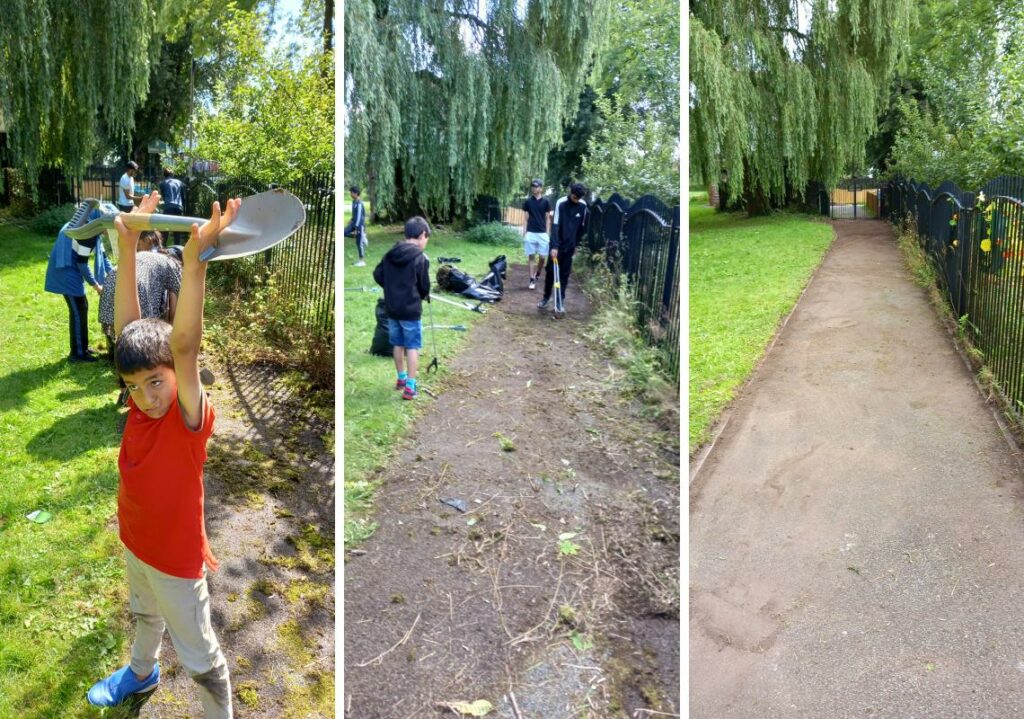 Climate action
Later in the year and building on the groups great work to date, the group decided to change it's name to Crumpsall Climate Leaders.
The young people had developed an ambition to make Crumpsall Park the most sustainable park in Manchester!
Thanks to ongoing support from the Groundwork team, this group of passionate young people are now working in a long term partnership project with The Centre for Sustainable Energy and Manchester City Council to develop a future proof park.
---