Transforming Pigeon Park to Slade Lane Community Gardens
Transforming Pigeon Park to Slade Lane Community Gardens
Background
As part of the IGNITION and We Love MCR Eco Streets competition, which ran from 2021-22, a group of residents from Be Longsight were selected as one of 4 community groups in Manchester to be supported by Groundwork to transform a grey, neglected space into a resilient green community oasis.
A precious triangle of greenspace sitting between two very busy roads in Longsight developed the name locally as Pigeon Park, due to the large number of pigeons that frequented there.
Despite being overrun with litter, food leftovers, rats and of course pigeons, residents felt there was a lot of potential for the site and wanted support and guidance on how to enhance the space.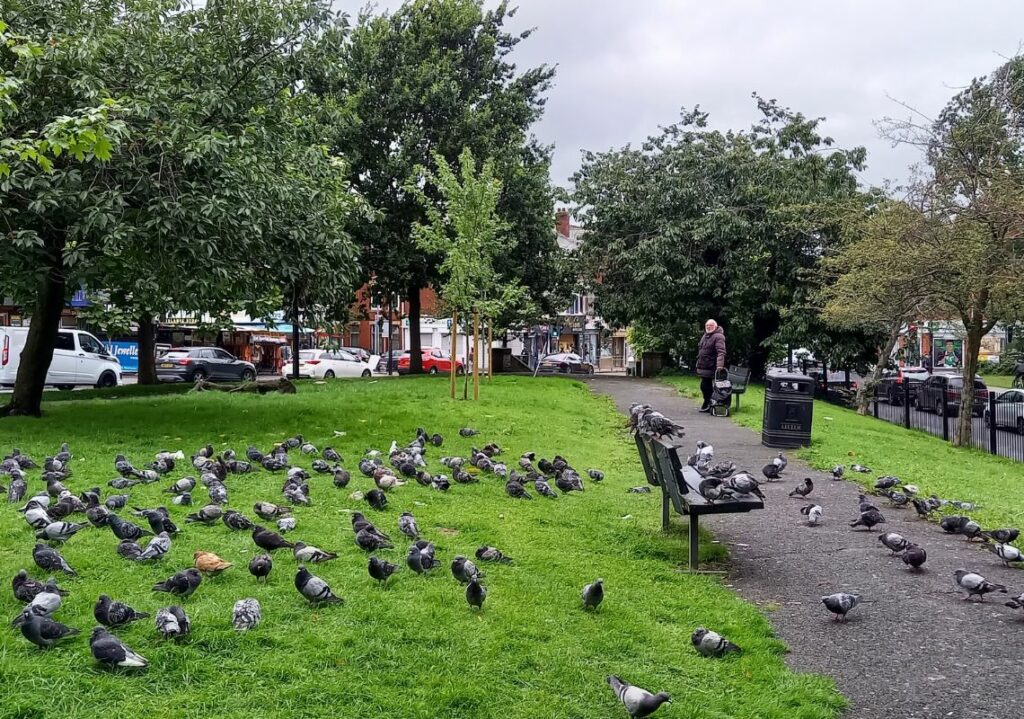 Bringing ideas to life
Following a number of community co-design and planning sessions, including a number of school workshops to engage local children and families with responsible bird feeding practices, Groundwork's Landscape Architects developed a plan for the space which included;
Gabion stone drainage system
Bird feeding station
Circular central raingarden
Wildflower turf
Tree and bulb planting
Improved pathways with new tarmac
As landowners, Manchester City Council were supportive partners throughout the process and helped to source additional funding so that all of the communities' ideas could be brought to life on the park.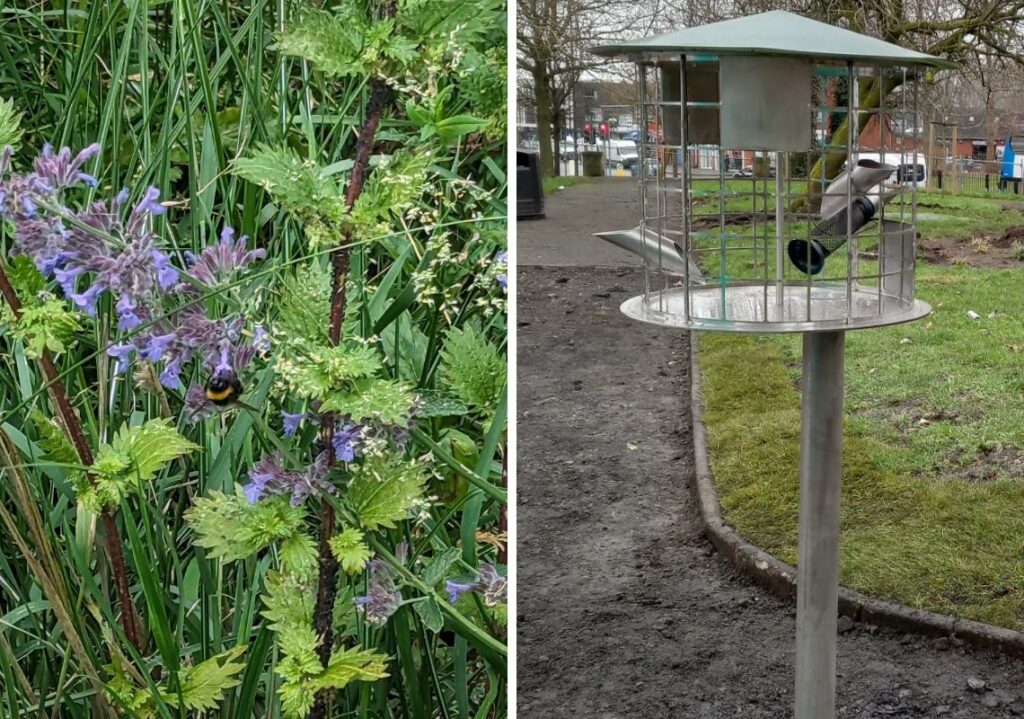 Creating the space
Work began creating on site in Spring 2022 led by Groundwork's landscaping team. Unfortunately, initial work was disrupted as the rats and pigeons continued to overrun the space, exacerbated by the local community leaving food for the animals, and the new planting scheme was sadly ruined.
The Groundwork team developed a Plan B which included fencing off the site for a number of months and installing banners, in multiple languages, to explain what was happening and to encourage more responsible bird feeding practices.
This approach enabled the site to develop without the impact of resident pests. Bulb planting was carried out in November 2022 thanks to the support of local volunteers and the Groundwork team were able to complete drainage works, path improvements and install a raingarden in early 2023.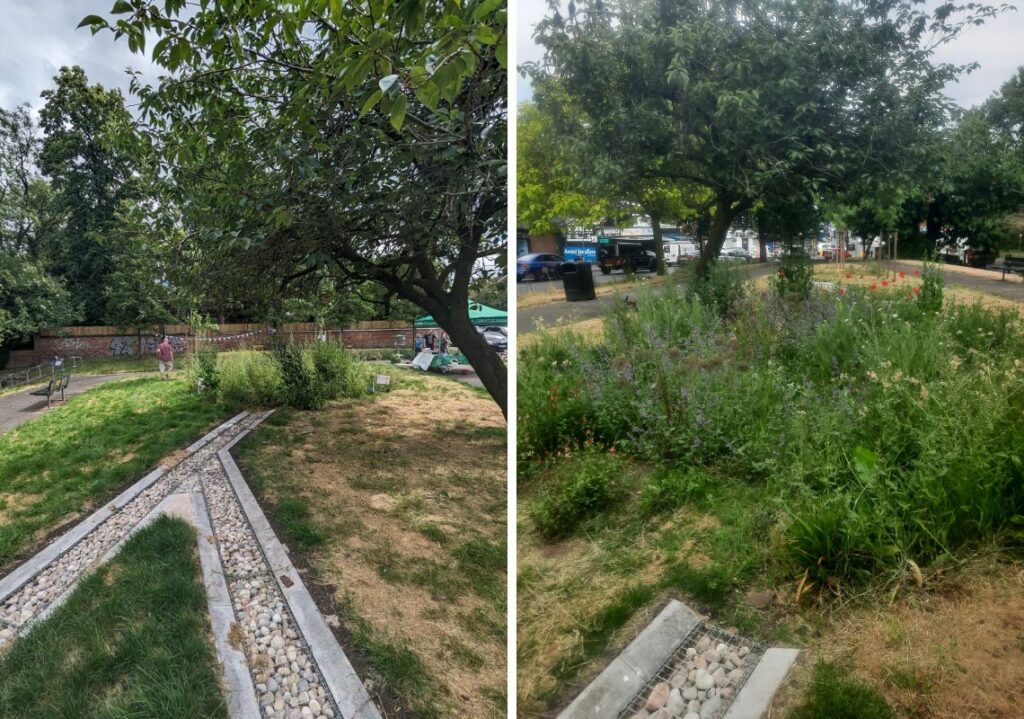 Introducing Slade Lane Community Gardens!
After a number of months leaving the site closed off, giving the plants time to embed and develop, the new green space was officially open again to the community!
A community celebration event took place in June 2023 with free tree planting, bird feeder making, animal trails and wildflower seed bombing activities. Residents renamed the park Slade Lane Community Gardens, in a hope to showcase it as a green and vibrant space for local people and wildlife, not just pigeons!
Jo, one of the residents who supported the project throughout, estimates that the improvements to the space had halved the amount of litter and leftover food since reopening!
In addition, a number of butterflies, bees and ladybirds have been spotted enjoying the wildflowers, showcasing the need for stepping stone for nature in urban areas like this one.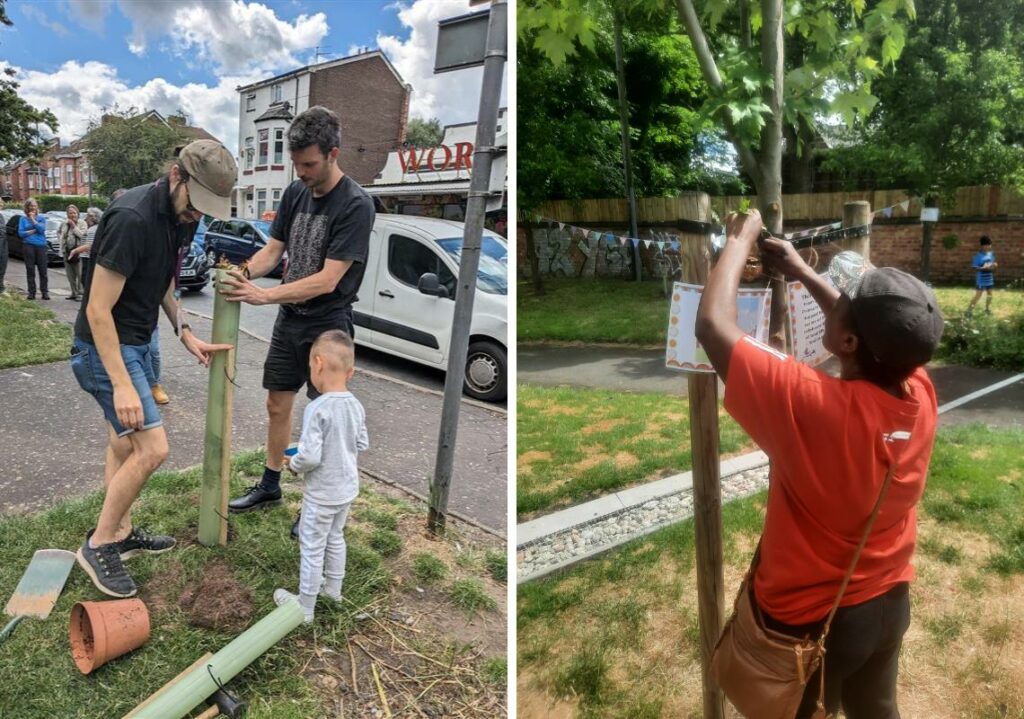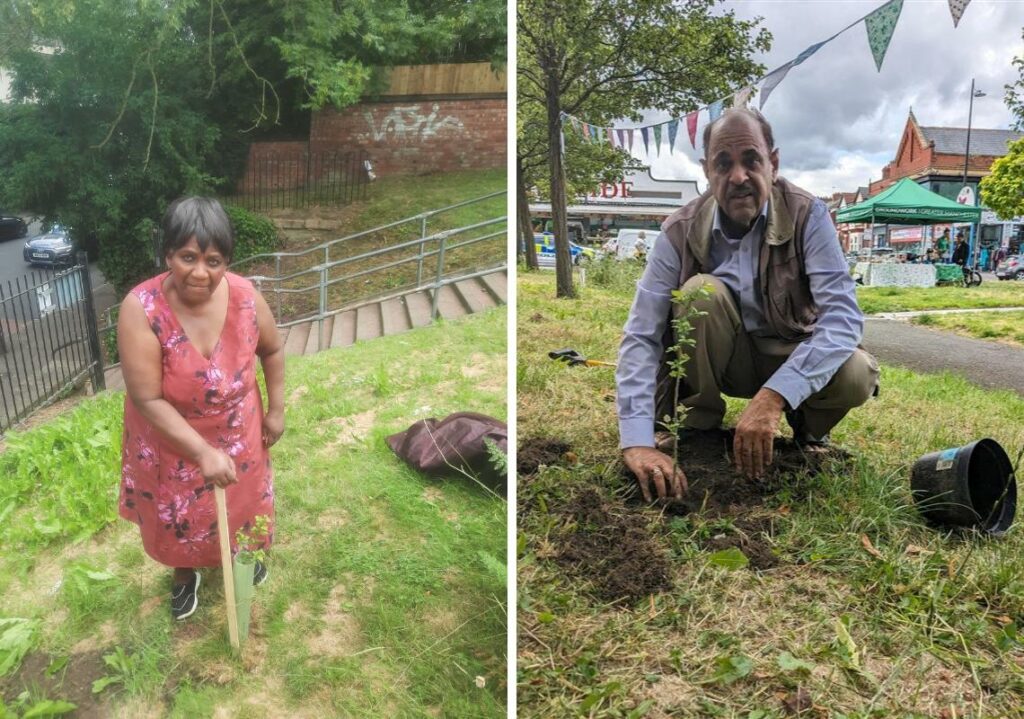 Made possible thanks to support from