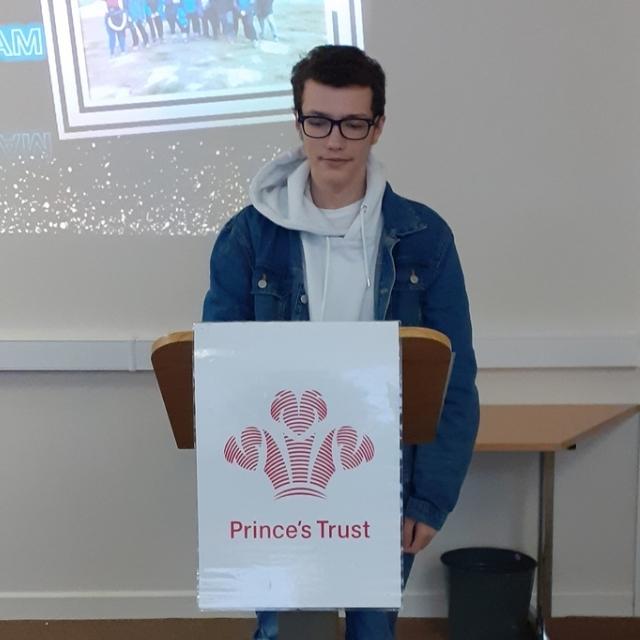 Before I joined the Prince's Trust I had no real vision for what was next as I just left school. COVID wasn't much help as I didn't get to do my GCSE's, leaving me no motivation to move onto college or any further education. This had a massive impact on my confidence which is something I worried about before joining onto the 12-week Team programme.
My progression on the Team programme been astonishing, I became very confident and cracked jokes among my peers and even independently travelled via public transport.
My mental health and anxiety improved massively as I became a positive member of the team. Prior to the programme I would be disengaged with the group and stand away not talking to anyone whereas now I am confident, this was evident throughout my work placement weeks when I independently travelled and worked with people I'd never met before at Forget Me Not Charity Shop.
My next steps are to move onto one-to-one working session with Ali at Mahdlo. I am also in discussion with my mentor who will be supporting me in getting onto a NHS program, this way I can gain more experience in working and also on build on my confidence skills and gain more interactive people skills for my goal and dreams of one day becoming a mentor.
I have got what I wanted out of the program which was confidence. If you have a clear goal before Prince's Trust you will get whatever it is that you want.