Over 75 Young People supported on Green Influencers scheme in Greater Manchester
As the world gears up for COP26, Groundwork Greater Manchester is pleased to be part of The Ernest Cook Trust 'Green Influencers Scheme' which creates a network of young people enthused about the environment.
Nationally, the scheme has recently reached a milestone, recruiting 1,500 Green Influencers, demonstrating how young people are already trying to make a difference by getting engaged with their environment and improving the communities they live in.
John Swallow, Social Action Lead at Groundwork Greater Manchester, is one of 44 Green Mentors employed on the Scheme. The Green Mentors' role is to enable young people to lead the way as 'Green Influencers' on social action projects in their communities.
So far, John and the Groundwork Youth Work Team have been able to support 79 Green Influencers in the Greater Manchester area including working with young people in Crumpsall Park and in South Manchester on the Merseybank estate. In the North of the City, John has worked with groups of young people aged 10+ years to clear a path and build a large vertical planter.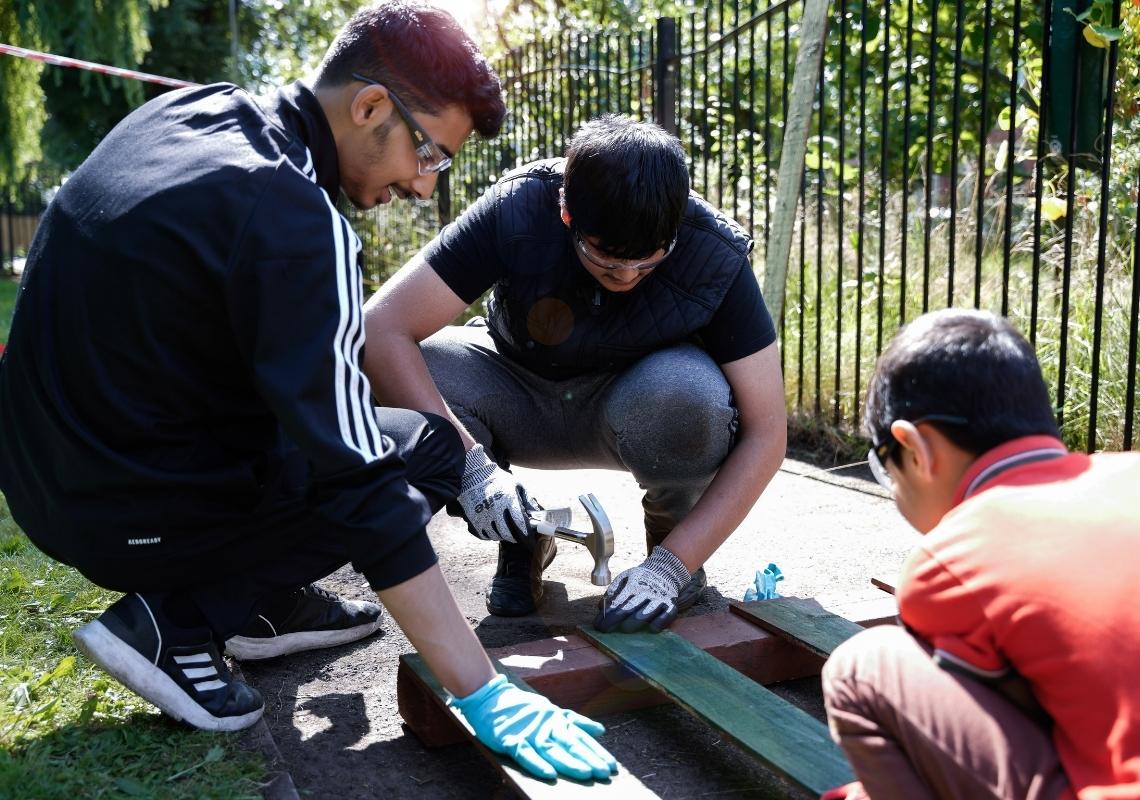 In South Manchester the Team supported young people to engage with nature and the community around them through a local pitter pick, that was well received by local residents and planting at the back of the community garden at Barlow Moor Community Association (BMCA).
John commented:
"Even with the challenge of Covid, I have been so impressed with the commitment and enthusiasm of these young Green Influencers. Their ideas are very creative and they are all passionate about making changes to the environment they live in, which will benefit the whole community."
As well as funding Green Mentors, The Ernest Cook Trust provides grants towards some of the projects designed and implemented by the Green Influencers.
The pioneering Green Influencers Scheme is a project match-funded through the #iwill Fund which is funded by The National Lottery Community Fund and Department of Culture, Media & Sport which are each investing £27million seed funding to support young people to access high-quality social action opportunities.