Groundwork Greater Manchester Supporting Fuel Poverty Day
Living in a warm home is essential for our health and wellbeing, but rising energy prices, low incomes and poor-quality housing means that over 130,000 households in Greater Manchester are living in fuel poverty.
Groundwork Greater Manchester has been running the Energyworks programme for over 10 years and offer a number of services that enable people living in fuel poverty to be warmer, healthier and better off in their homes.
By providing a home health check, fuel debt advice, switching advice, tips on how to reduce damp, mould and condensation plus a number of energy saving measures (including LED energy efficiency lightbulbs, draft insulation and radiator foils) the Energyworks team have supported 2,378 homes across seven boroughs of Greater Manchester since June 2018; saving them a total of £1,718,485 in unnecessary bill payments.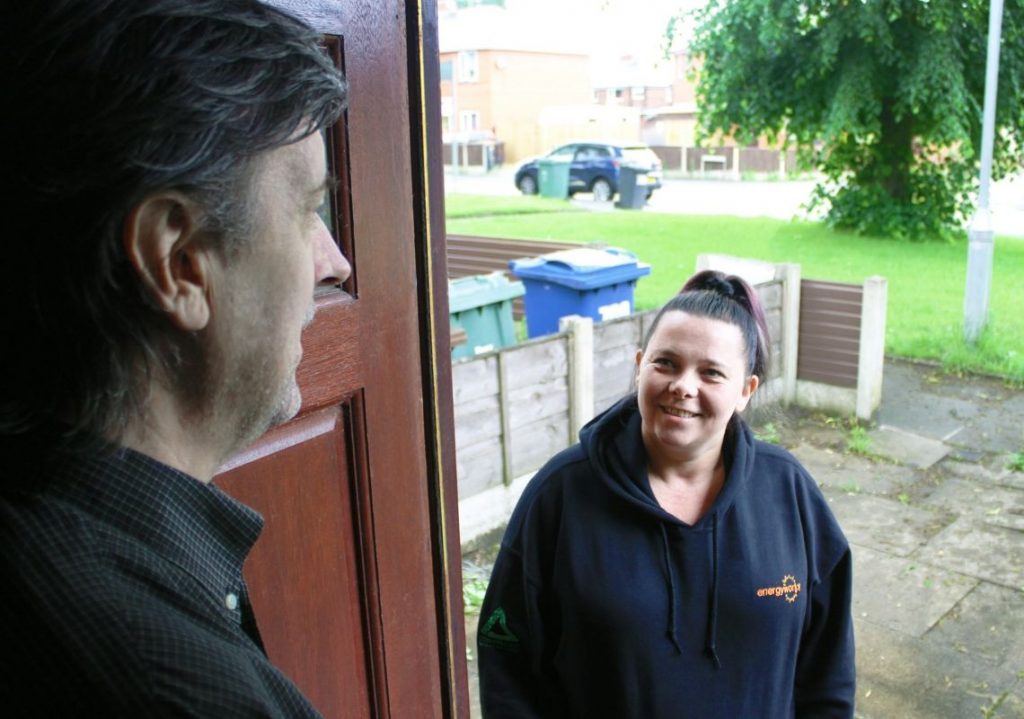 The team estimates that up to 50% of the households they visit are some of the most vulnerable in society who are impacted by cold homes, this includes people like Joan, aged 72 from Rochdale;
I have no speech due to having my larynx removed because of cancer. My speaking valves do not work so I have to use a speaking aid on my iPad to communicate and so cannot use the telephone.

It was a great day for me when Groundworks knocked on my door to see if they could help with my energy. They sorted out the best supplier for my gas and electric and managed to get me fair prices when I have received letters about price increases; changing suppliers was the best option to save me money.

I cannot express my gratitude to Groundwork enough. They have given me peace of mind, knowing that any energy problems will be sorted.
---
The Warm and Safe Homes Campaign is run by fuel poverty charity National Energy Action and is calling for greater support for those struggling to heat their homes.
Maria Wardrobe, Director of Communications at NEA said:
This winter, thousands of people will fall victim to the cold. It's invading our homes and causing breathing problems, strokes and heart attacks. It's making people's lives stressful and miserable, and preventing our children from thriving.

But we can cure this. A Government-funded, national heating and insulation scheme would vaccinate our homes against the cold. Giving incomes a boost would also mean that people could afford to switch on their heating and stay warm and healthy.
---
Suzanne Barningham, Energyworks Manager at Groundwork Greater Manchester added:
Our team are dedicated to advocating for Greater Manchester's most vulnerable people and make a difference to people's lives every day. We are extremely thankful to our partners who allow us to go the extra mile to help those living in cold homes and are unable to afford their energy bills.