Groundwork on target to plant over 10,000 trees in Blackpool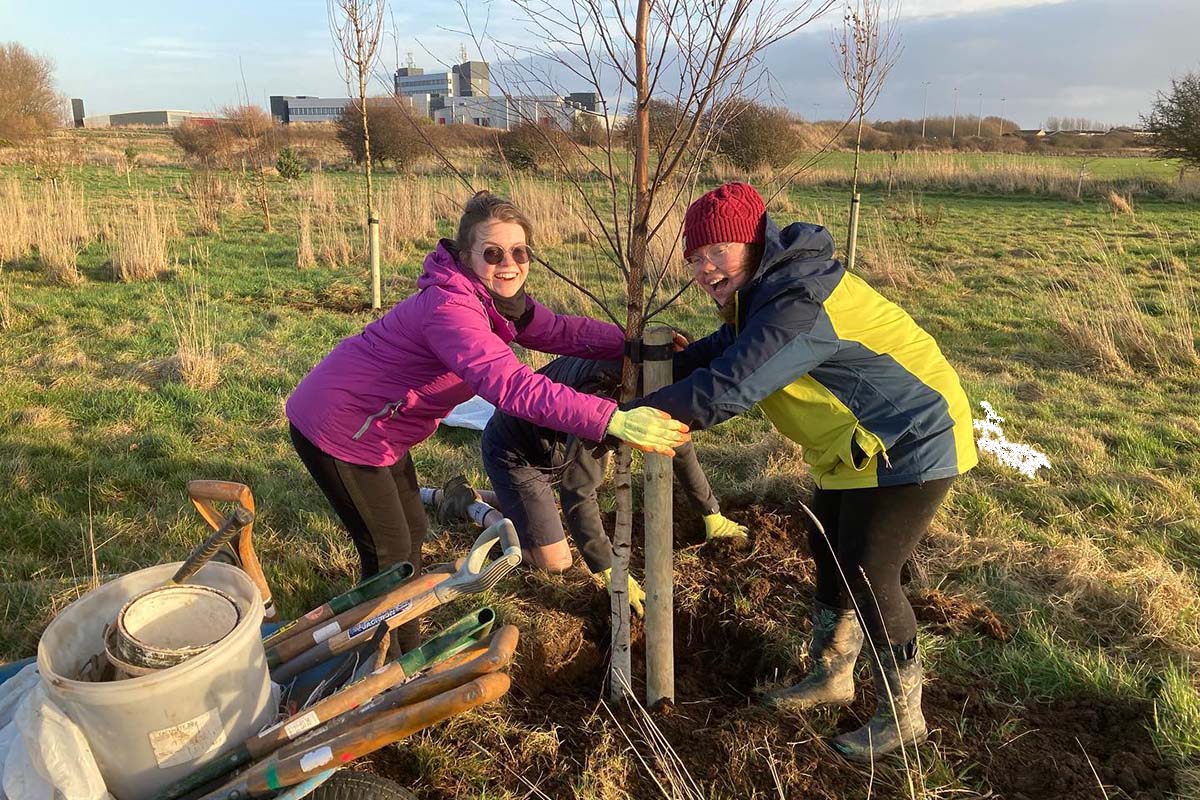 With the help of volunteers and partners, we are on target to plant over 10,000 trees in Blackpool in 2022. It's all thanks to funding from Defra's Green Recovery Challenge Fund.
Groundwork's conservation team is working alongside Blackpool Council, schools and colleges and other organisations. Together they are planting trees on sites all across Blackpool.
Local residents have recently got involved at Bridge House field, Lawsons Field, Carr Road and Aspire Academy. A host of other new tree planting sites will be announced shortly.
Inspiring future generations
Trees are vital. As the biggest plants on the planet, they give us oxygen, store carbon, stabilise the soil and give life to the world's wildlife. As well as benefitting the local environment, the tree planting programme also aims to encourage younger generations to get involved in conservation. Staff and students at Blackpool Sixth Form College recently planted over 150 trees and also created an orchard area and wildlife hedges.
Groundwork's Conservation Officer, Arran Heap said;
We've been delighted with the positive response we've had from young people in Blackpool. They've really enjoyed learning outside of the classroom and having the opportunity to give something back to their local community.
How you can get involved.
Volunteer
The team are out and about working on the North Blackpool pond trail in Bispham every Wednesday and Thursday. You are welcome to come down and get involved. It's a great way to learn new skills, make new friends and get some fresh air.
Partner with Groundwork
If you are an organisation that is looking to get involved in tree planting projects, or own areas of land that could benefit from trees – we'd like to hear from you. You can call Pauline Taylor on 01253 345445 or Arran Heap on 07849069574.
Why not check out the North Blackpool Pond Trail Facebook page.