I'd given up on life. Now I've got my dream job helping other people.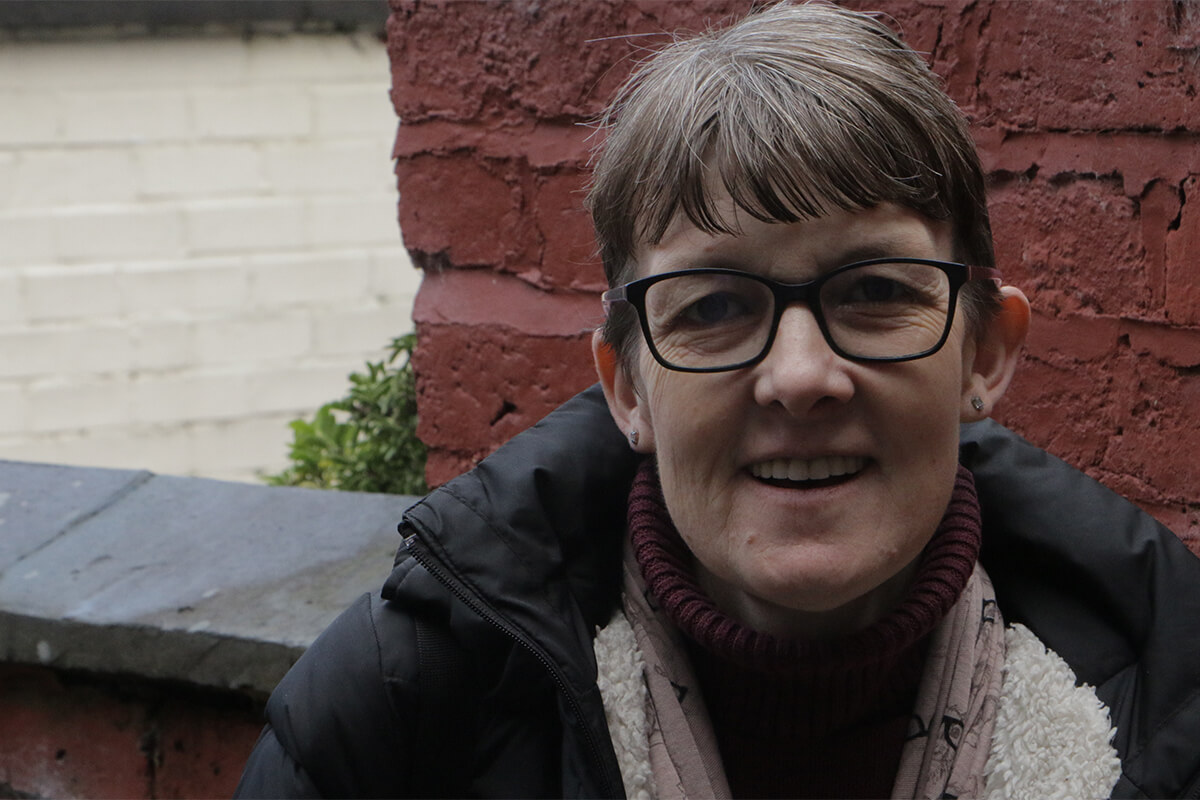 A widow from Leigh says that a Groundwork programme recommended by the Job Centre helped save her life.
When Angie's husband died after a short illness, she was understandably devastated. She took some time off from her job to grieve and to look after her children. The days and weeks that passed by did little to ease Angie's depression and feeling of hopelessness. She became more and more isolated from her friends and wider family.
Angie says "I felt like I was becoming a recluse and that I was losing my identity. I'd been a wife for 27 years and a mother, bringing up our children. After my husband died, I didn't know where I fitted in anymore. I didn't want to go out and I didn't want to speak to people. I wasn't able to have a conversation with someone without bursting into tears.  There was also the pressure of having to support my family and keep a roof over our heads."
A Turning Point
For the first time in her life, Angie had to apply for universal credit. It was a big eye-opener for her. Whilst at the Job Centre, Angela's work coach gave her leaflet about a personal development programme called Roots To Wellbeing, run by Groundwork. The team based programme helps people who may be struggling with a variety of challenges to get their lives back on track
Angie says "I spoke to my children about it and gave myself a good talking to. I thought, I can't go on like this, my husband wouldn't want that for me. There had to be a turning point. So, despite being really apprehensive about meeting new people, I signed up for Roots To Wellbeing."
"I was very nervous on my first day, but Nicky who runs the course really put me at ease. She gradually gave me confidence in myself. One of the big things Nicky did was listen. If I was having a bad day, she would be there to give me a boost. Sometimes that's all a person needs."
Being Part Of A Team
Angie was part of a team of 8 people that took part in the course. They all got involved in a range of activities designed to improve their confidence. The group spent time in nature, went on walks, did training courses like First Aid, played games and did quizzes. This helped to build friendships and bring the group together as a team.
"It was brilliant. Even though we were all different ages, no one judged each other. We all had our stories and experiences that we could share to help one another. I really looked forward to every day on the programme. It gave me a reason to get up in the morning."
All I needed was someone to believe in me.
Angie had previously worked in the care industry. Throughout her husband's short illness, up until he died, Angie had cared for him at home. It was a very traumatic experience. This made Angie question whether she was capable of returning to a career as a care giver.
"It was Nicky who gave me the confidence to go back into a care role. All I needed was someone to believe in me."
"The kids have said that they are really proud of me and I'm proud of myself. I've got a job – and I don't think I would have got one without this course. I've found that I have a vigour for life again. I'd recommend this course to anyone who is going through a hard time. Roots To Wellbeing helped me to find myself again.  It helped me to gain strength from everything I've gone through. It has also given me the belief that I can help other people."
Nicky Ratcliffe from Groundwork, who manages the programme has been delighted with Angie progress. Nicky says "It has been so inspiring to watch Angie's journey.  She came to the programme and she was lost, not knowing where she belonged any more.  We helped to improve her confidence, raise her self-esteem and realise that she was capable of doing so much more. We talked about employment and what the next steps could be.  As soon as she mentioned care work, I knew the perfect opportunity for her. She is a great example of what Roots to Wellbeing is all about. Angie now has a job she loves and is feeling much more positive about the future. It's no more than she deserves."
More information about Roots To Wellbeing