Groundwork's Terry Morley wins Veterans Awards
Terry is a army veteran who served eight years with The 1st Battalion Kings Regiment.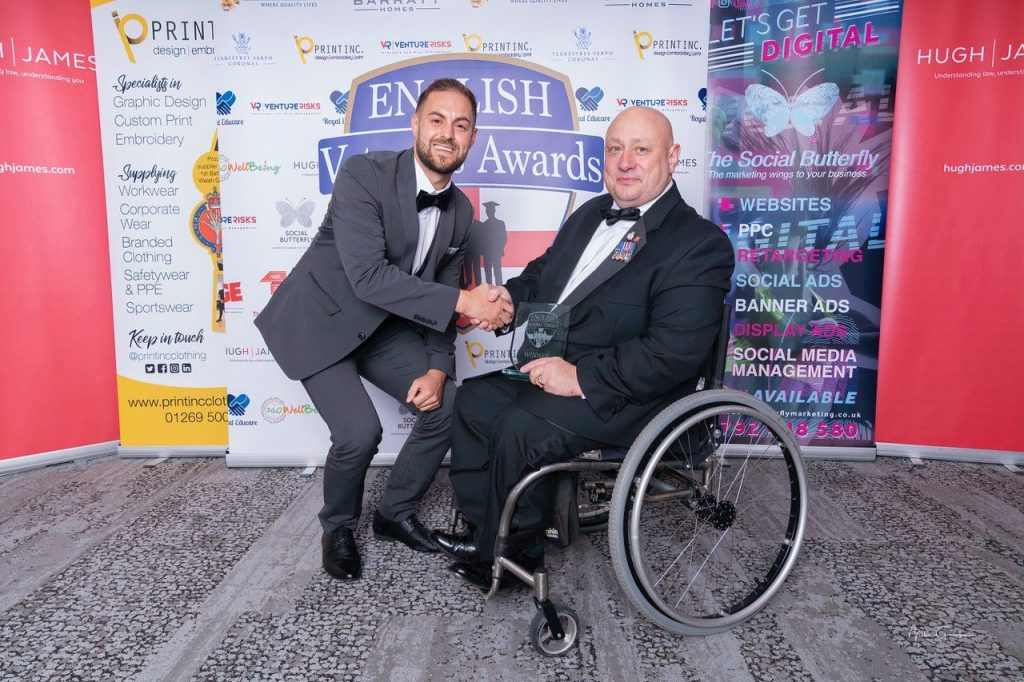 Words by Terry Morley, Employment Programme Manager at Groundwork Greater Manchester.
I started work at Groundwork in Greater Manchester in June 2017 as Veterans Employment Programme Manager. The organisation had a great track record of improving people's prospects, developing employment initiatives that supported care leavers and people with a criminal record so I was more than happy to see their work expand to include military veterans. We shared the opinion that no one should be disadvantaged because of where they live or because of their background.
My work involves supporting all veterans with training, education, employment, housing, medical support and referrals, benefit claims and supporting them in tribunals. In some cases it's just about getting them back in to society and attending breakfast clubs or getting them involved in health and wellbeing activities.
When I heard I had been nominated for the English Veterans Awards I felt very humbled to be recognised for the work I do supporting veterans which is a really rewarding job. But then to win the award against some outstanding finalists made me feel extremely honoured.  The awards event was held on the 25th September which made it even more special because I was married to beautiful wife Elaine on the 25th September 1999 and it was also the same date in 1985 when I joined the Army.