We work on a variety of wildlife sites and reserves for Matlock Town Council with an aim to maintain and improve the sites for people and wildlife.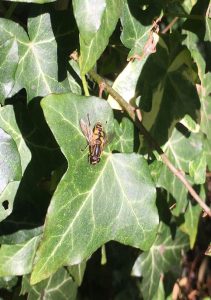 Sites include:
Denefields
Bailey's Tump
The Wild Thyme Community Garden
The Allotments Nature Area
We work with volunteers from the wider community and the Denefield Rangers Volunteer Group to carry out practical maintenance tasks and deliver events and activities for whole community participation.
Regular wildlife recordings are also carried out and have included several sightings of Sparrow Hawk, Green Woodpecker, Song Thrush and Weasel.
Read our Matlock-Denefields-Diary 2019 to 2020 to find out more about our work in Matlock.