Islamophobia awareness month brings to light the threat of Islamophobic hate crimes as well as trying to show case positive contributions that Muslims have made in society. Regarding this, I would like to focus attention to the ways in which Islamic beliefs have a history of highlighting the environmental protection of natural resources with teaching its followers to take care of the earth by acting as guardians of the planet.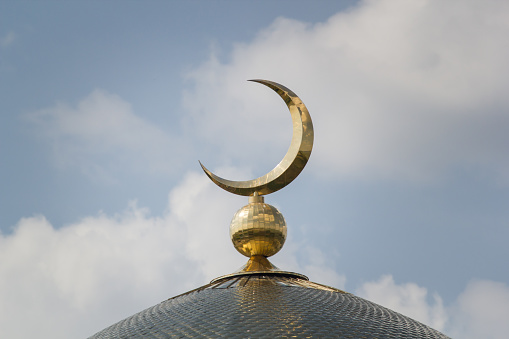 Muslims believe that they are guardians of this world (Khalifas), due to this they are custodians of nature and therefore must save, live in harmony with and protect all forms of life and the ecosystem. In this way it is the duty of all followers of Islam to respect and care for the environment – this is further emphasized in Islamic scriptures "and do not seek to cause corruption in the earth" (Surat Al Qasas 28:77). 
Muslims, as well as following the scripture, should follow the Prophet Muhammad (PBUH) – as so should follow the example he left by being eco-friendly and sustainable. He did many things to encourage sustainability through many ways, such as highlighting sustainable consumption, through sewing, and repairing his own and his companions clothing as well as utilizing natural resources – those as basic as water. He, wherever possible, would use minimal amounts and water, whether this be for ablution (wudhu) or showering/bathing.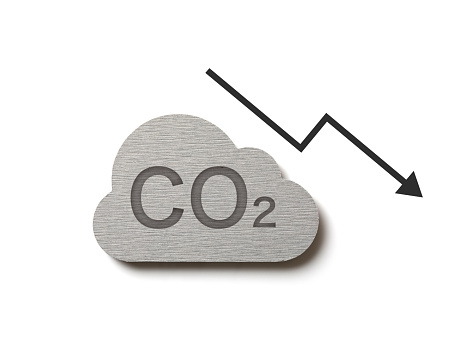 This historical ideology has promoted many Muslim countries and communities to follow a sustainable and environmentally friendly lifestyle. In Istanbul, Turkey (an Islamic country) in 2015 aimed to be a "leading example for establishing a low carbon and climate resilient infrastructure at national and international scale" (ISTANBUL CLIMATE CHANGE ACTION PLAN, 2018). They aimed to reduce greenhouse gas emissions that create climate change while adapting to climate change and covering the city into a climate friendly city. Now, Turkey has announced its goal to achieve net-zero emissions by 2053 and after five years the 2015 Paris agreement, Turkey has become the final G20 member state to ratify it. On the 6th of October, the Turkish parliament approved the bill unanimously – emphasizing its efforts to combat climate change and adapt to its effects. 
A study in Indonesia (2013) shows that including environmentalist messages in Islamic sermons/talks had led to an increase in awareness and concern from the public regarding the environment. Furthermore, in 2014, Indonesia then issued an Islamic legal opinion (fatwa) to require Muslims of Indonesia to protect endangered species. Then, in 2016 another fatwa was issued that prohibited the deliberate burning of forests and peatlands. The success of the wildlife fatwa, in 2014, had facilitated the success of this fatwa. 
However, while recognizing these achievements – it is still important to be constructive as well as contributive when it comes to environmental sustainability, the Muslim Platform for Sustainable Development (MSPD) enables individuals to play this role. The MPSD enables organizations to gather and circulate resources and information and facilitate organizational cooperation in constructing a distinct Muslim understanding of and approach to Sustainable Development Goals.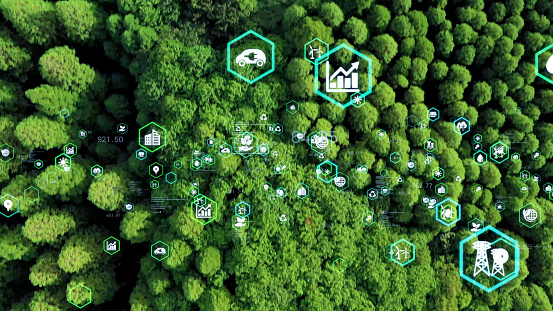 The main objectives of this organization are to ensure the representation of the Muslim voice by advocating at a global, regional, and national level while also ensuring governments are held to accountability, as well as to engage and provide informed Islamic faith-based positions in conducting collaborative research. 
 Another organization that links Islam with sustainability and environmental awareness is Green Muslims. Based in Washington, they host education and outdoor recreational events to connect the Muslim community and local climate and environmental activist organizations. 
In Manchester, there was recently a conference held that aimed to recognize the ways in which Muslims would engage in positive environmental practices as well as collaborating with organizations to develop knowledge on Islamic practice and sustainability. They were asking questions such as, "how can Muslim communities be involved in designing and implementing environmental policy and initiatives" and "how do Muslim's experience and practice environmental sustainability in their everyday life." Conferences and questions like this are extremely hard to come by and are desperately needed to ensure that Muslim voices are heard and included when it comes to sustainability and the environment.  
It is important that such voices are heard, especially during Islamophobia awareness month, whether it be about some success in sustainability from an Islamic country or a smaller organization – the praise and positive contributions that Muslims have had should be brought to attention as we try to diversify voices heard in our society. 
Aliya Hussain
Community Development Assistant  
Email: aliya.hussain@groundworknottingham.org.uk 
https://www.muslimplatformsd.org/ 
https://www.iklim.istanbul/wp-content/uploads/%C3%96zetRapor%C4%B0ngilizce.pdf 
http://www.arcworld.org/news.asp?pageID=908 
https://www.aljazeera.com/opinions/2020/8/12/what-does-islam-say-about-climate-change-and-climate-action 
https://mcb.org.uk/event/muslims-in-britain-environmental-sustainability-conference-2021/