About
'Greening Swinton Square Shopping Centre' is delivered as part of the IGNITION project, which aims to develop innovative financing solutions for investment in Greater Manchester's natural environment using nature-based solutions.
Nature-based solutions help protect, manage, and restore ecosystems, helping to tackle socio-environmental challenges such as flooding, air quality and biodiversity. They include features such as living walls, green roofs, and rain gardens.
The 'Greening Swinton Square Shopping Centre' project will engage various stakeholders on the topic of nature-based solutions; what they are, how they can be used and the benefits they can bring to people and the environment. Following this consultation, Groundwork will work with residents, business owners and shopping centre visitors to co-design several nature-based solutions to be installed at the Swinton Square Shopping Centre site.
Estate managers and partners in the project Avison Young, are hopeful that the project will become a trial site and case study for similar shopping centre sites. They will help to manage and measure the new nature-based solutions to explore the benefits and impact they have.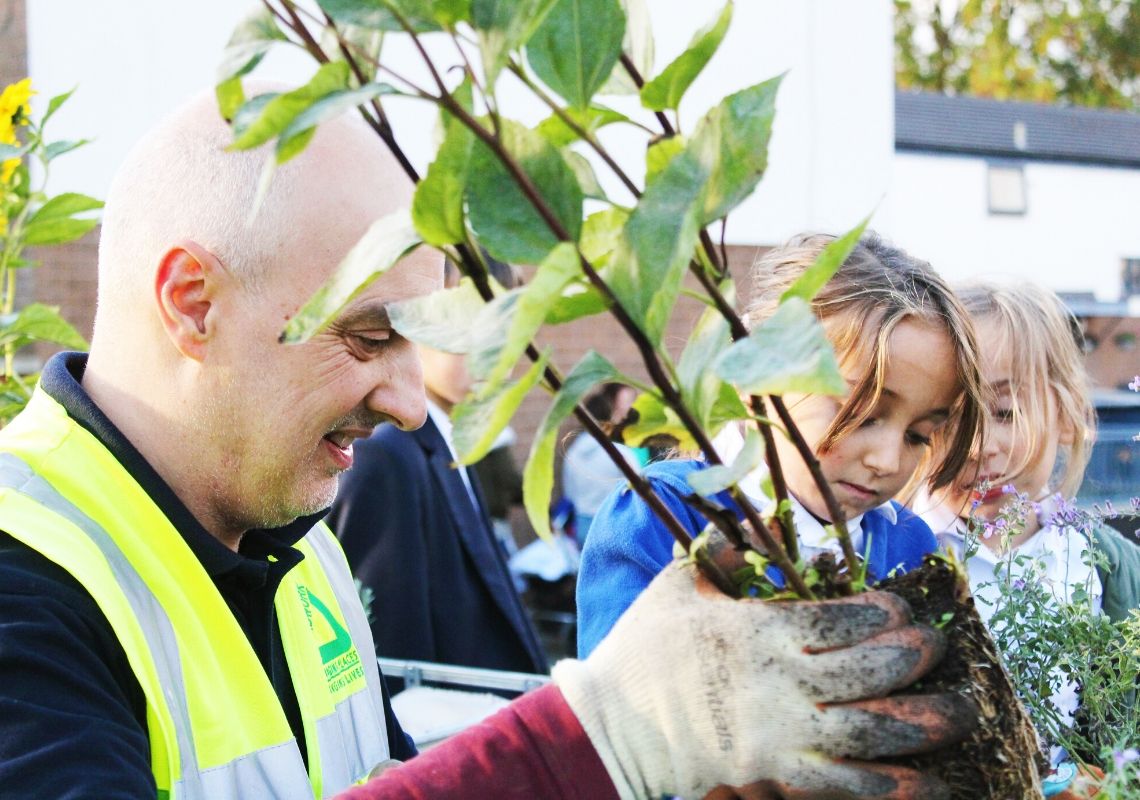 ---
Get involved!
We want to hear the local communities ideas, thoughts and opinions on how we can introduce green infrastructure at Swinton Square and make it a place where local people can connect with their environment and connect with each other.
Come along and meet us in the 'Hub' (next door to Shaws Amusements) and share your views, have a cuppa and see the plans for how we will Green Swinton Square Shopping Centre.
Our team will be in the Hub on the following days/times:
03/12/2021 – 10am to 1pm

07/12/2021 – 10:30am-2:30pm

09/12/2021 – 12pm-4pm

13/12/2021 – 10am-4:30pm
Alternatively you can email Sarah or Lydia at any time with your thoughts: sarah.walker@groundwork.org.uk // lydia.marshall@groundwork.org.uk
---
Our plans
Groundwork's Landscape Architects have come up with some initial ideas of how nature-based solutions could be installed at Swinton Shopping Centre.
Please note this is just a starting point and we'd love to hear your thoughts and involve you in the design process.
Living Walls
Living walls not only brighten up a space, they also attract more insects and wildlife increasing the biodiversity in an area; as well as helping to improve our air quality.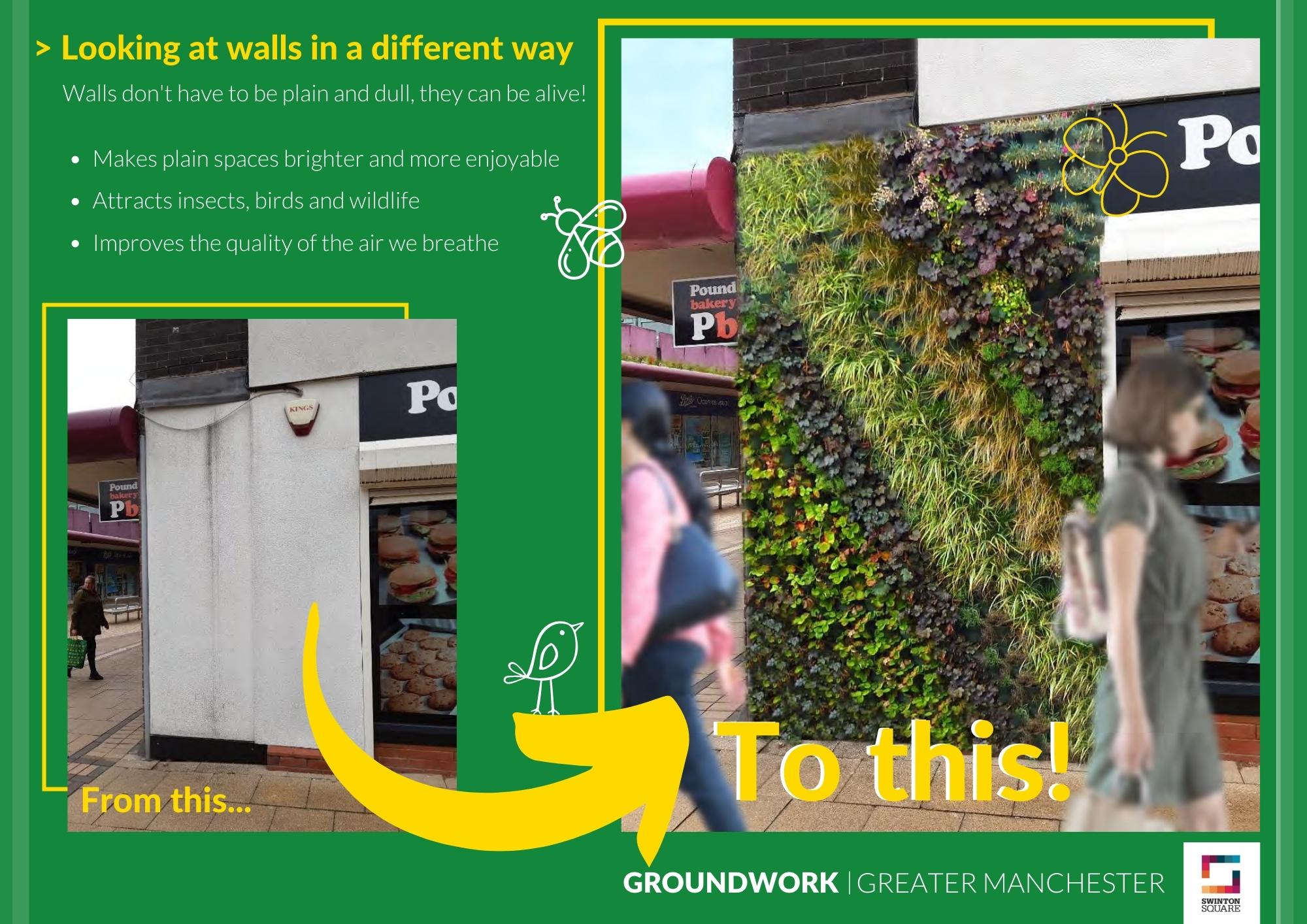 Green Roofs
Green roofs are an excellent way of storing rain water, like green roofs they also attract more insects and wildlife, whilst improving the air we breath. Turning dull roof spaces into green, bright vital spaces for ecosystems.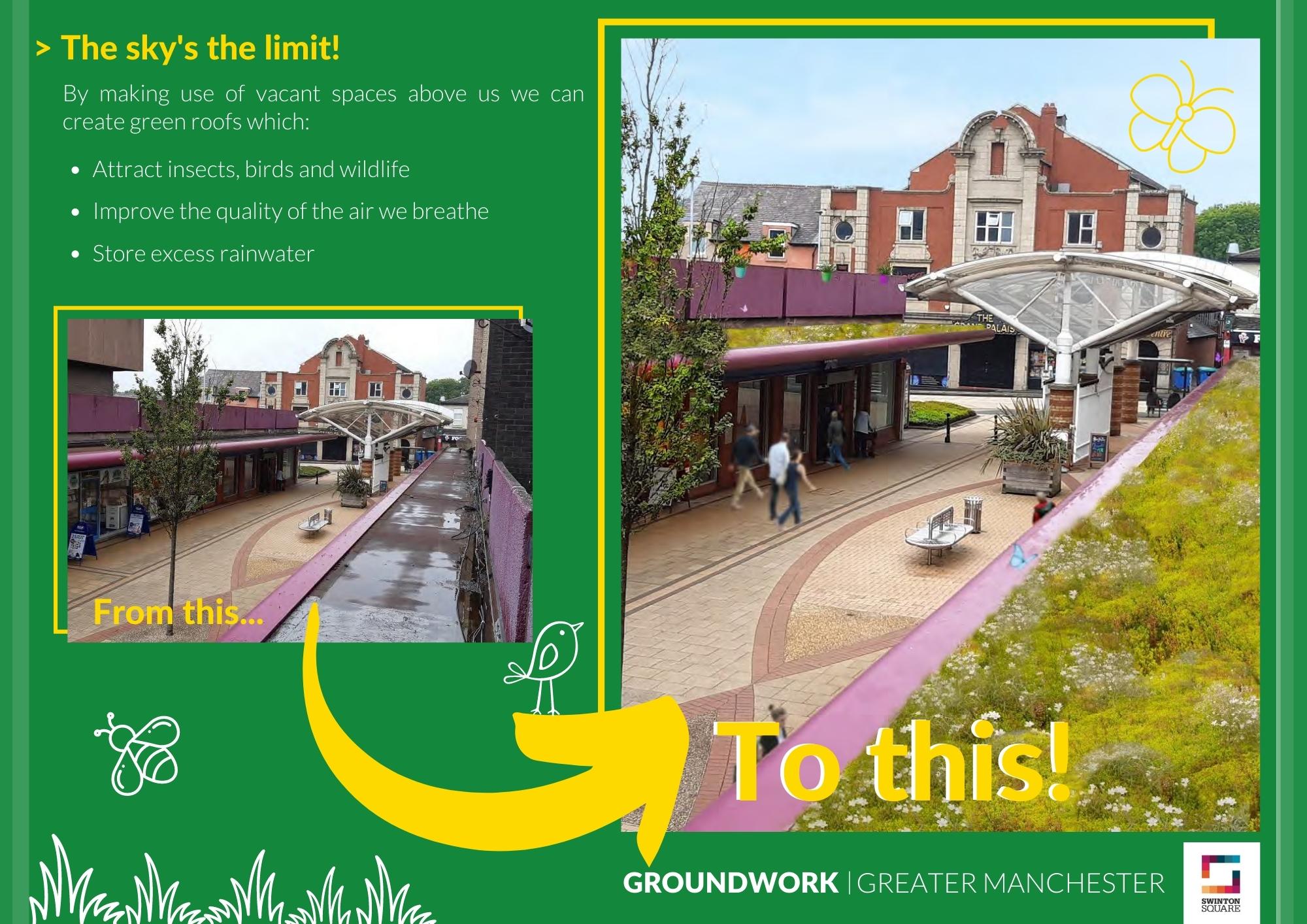 Rain Gardens
Rain gardens are another vital solution to managing excess rain water. They're also a great way to transform boring grey areas, turning them into another hub for more insects and wildlife.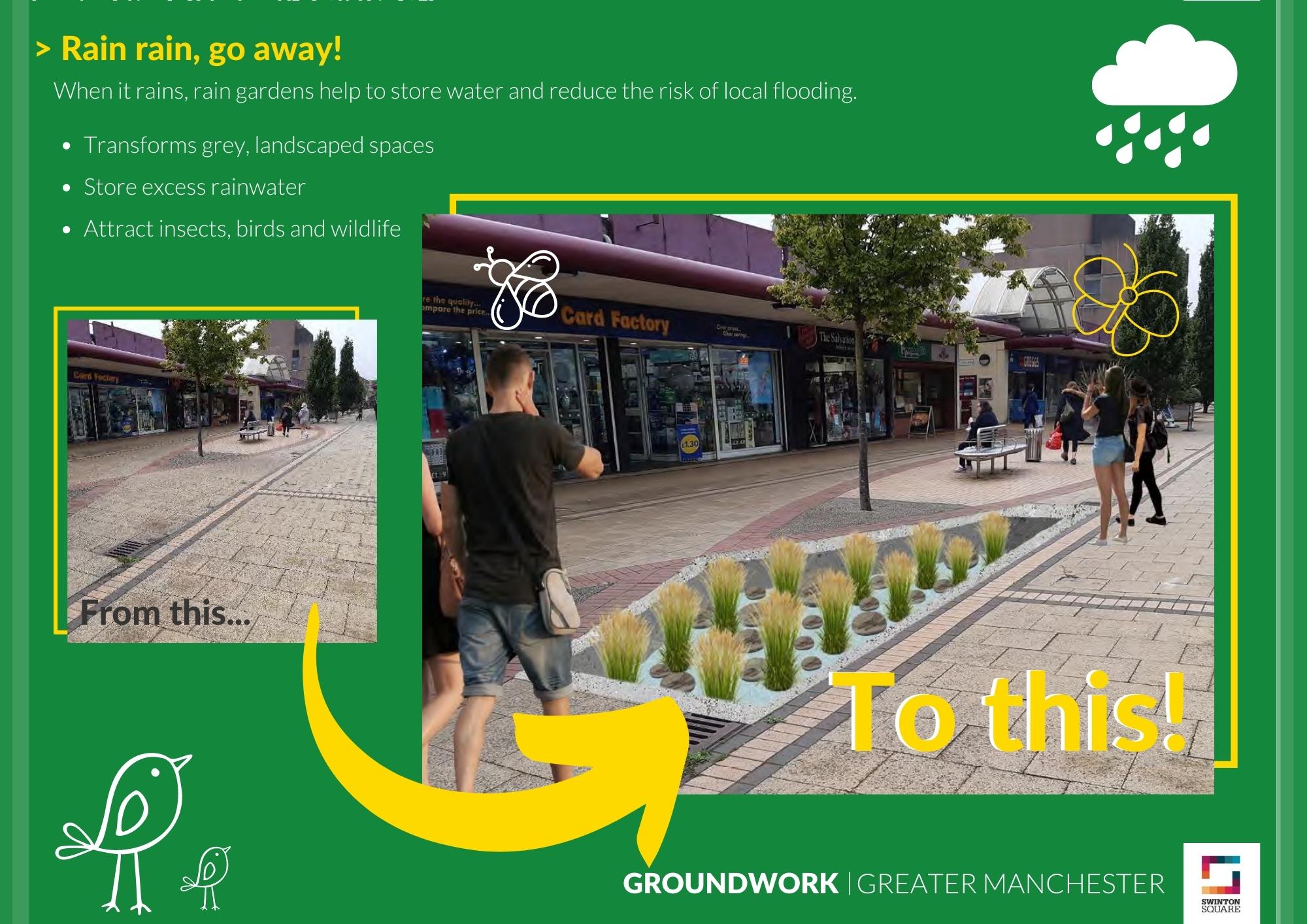 Flower Beds
Flower beds will extend the greenspace in the centre out into the external spaces, making the whole area more inviting and bright. We can plant bulbs that you'll be able to enjoy from February all the way to July!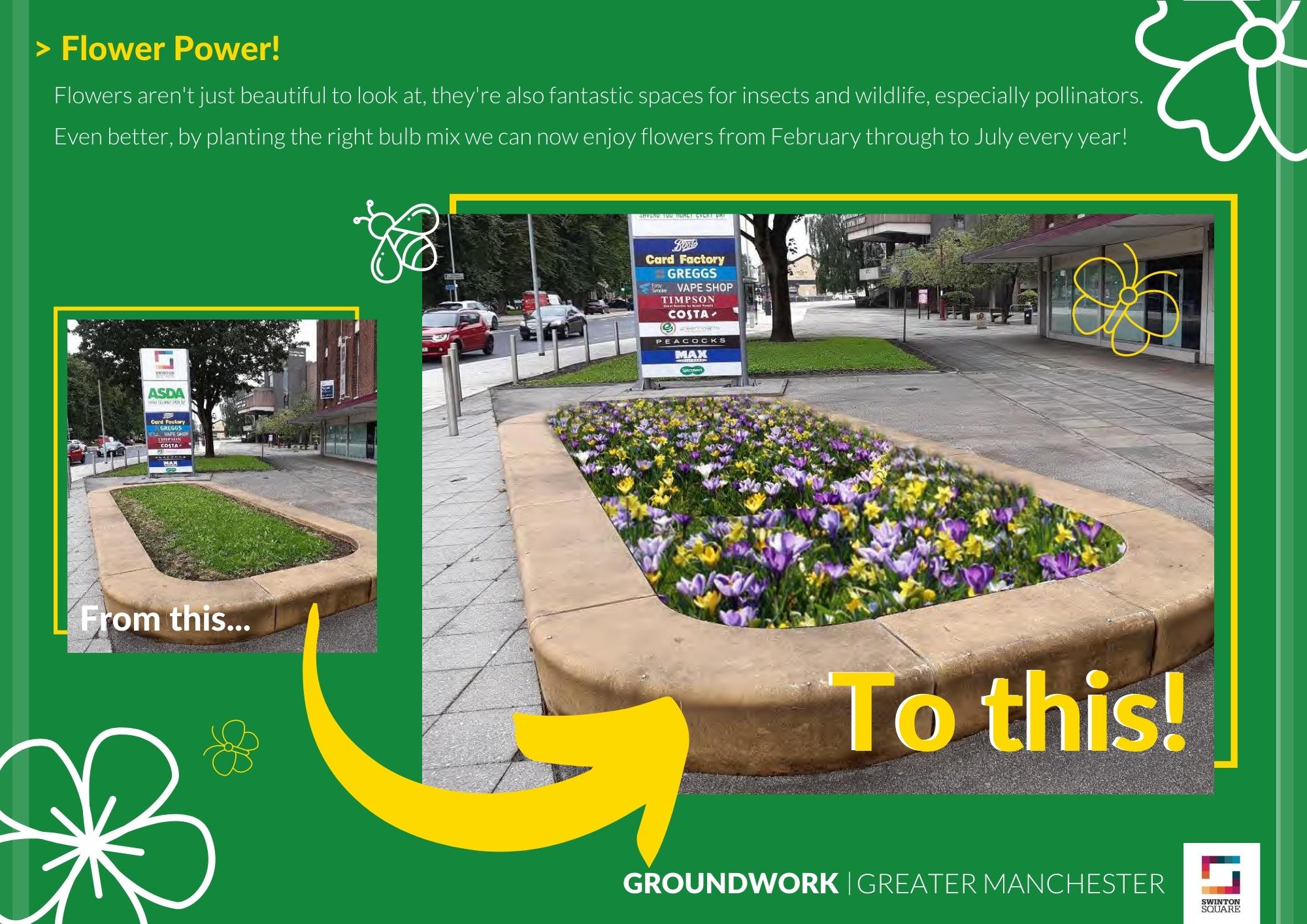 Planters
We want you to add even more colour to the area. Planters will allow this, they will brighten up some of the grey areas in the centre, adding ANOTHER hub for wildlife.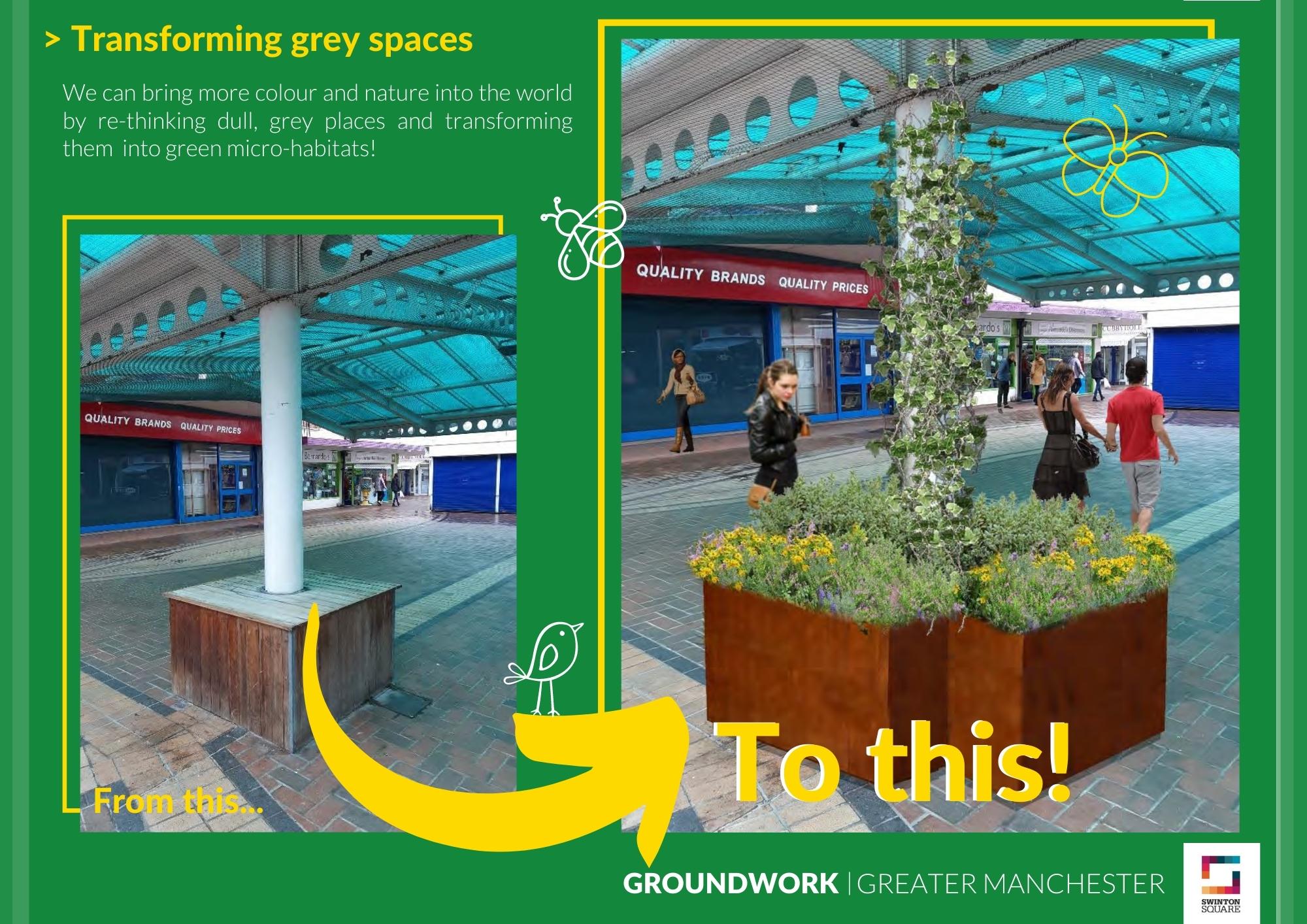 ---
Made possible thanks to: