We are delighted to introduce Groundwork Greater Manchester's 2020-21 Impact Report
At the time of writing the report, we are slowly emerging from a period of unprecedented challenges brought about by the impact of Covid-19 on individuals, businesses, VCFS organisations and communities. We know the pandemic has disproportionately affected those individuals and communities that already faced the most disadvantage and inequality.
Now, more than ever, there is a recognition of the importance of quality urban green spaces, of creating opportunities for our young people to achieve their potential and of harnessing the power of communities. We have therefore re-focused our strategic priorities to ensure we can support these areas of activity and to complement the work of partners and public agencies in Greater
Manchester as we move into the post-Covid recovery period.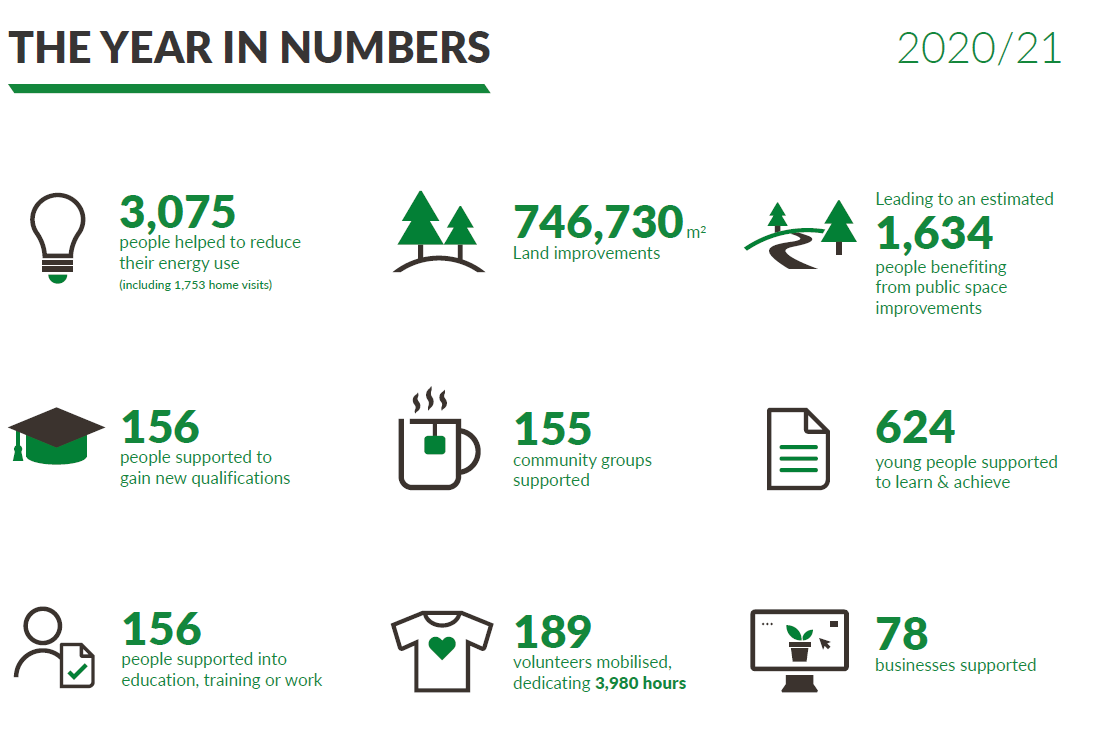 ---
CLICK THE IMAGE BELOW TO READ THE FULL REPORT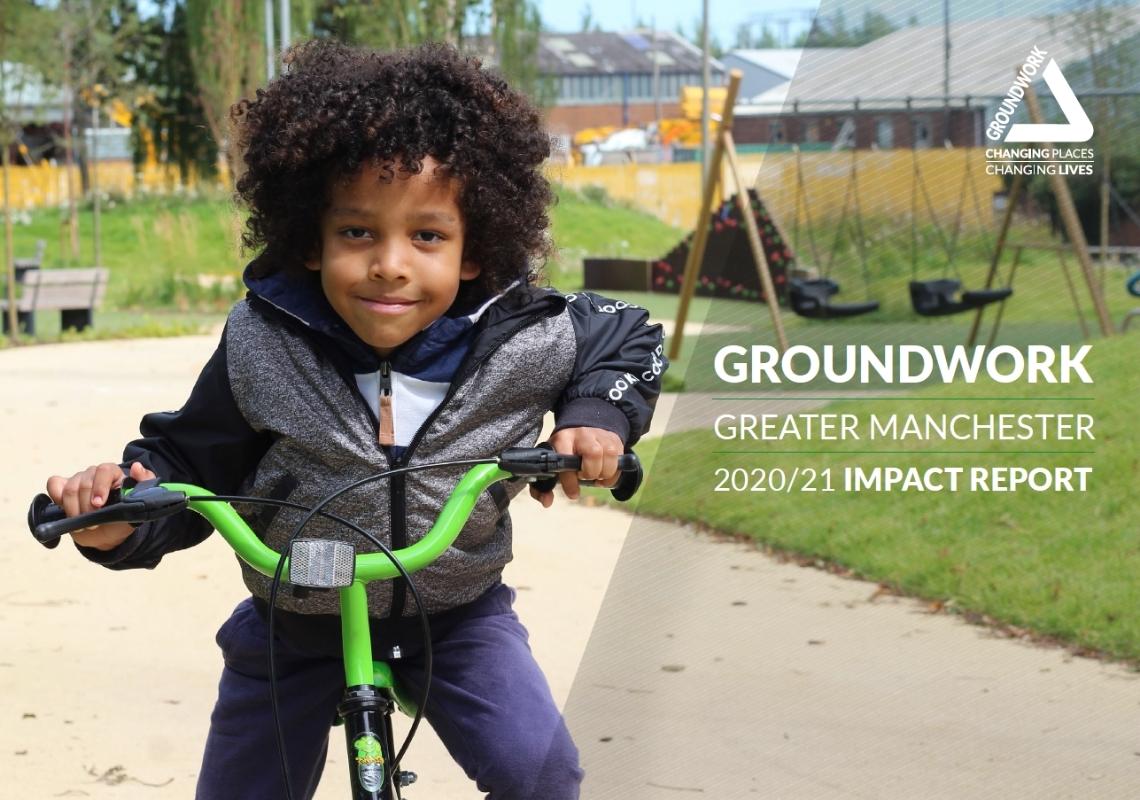 As we look ahead into 2021- 22, our ambition is to continue growing our services, delivering more social impact and making a positive difference – we are particularly excited about being part of the Green Recovery Challenge Fund; about the opportunities we are providing young people via the Kickstart programme and about starting our journey towards being a Carbon Net-Zero organisation.
If you share our vision to create:
A Greener, More Resilient City Region with Stronger, Healthier Communities, Responsible Businesses & Enhanced Prospects for all Local People