Have you ever wanted to throw a street party but couldn't find the motivation? With the Queens Platinum Jubilee right around the corner this could be the perfect time! Street parties are a fantastic way to meet up with your local community and reimagine your street space.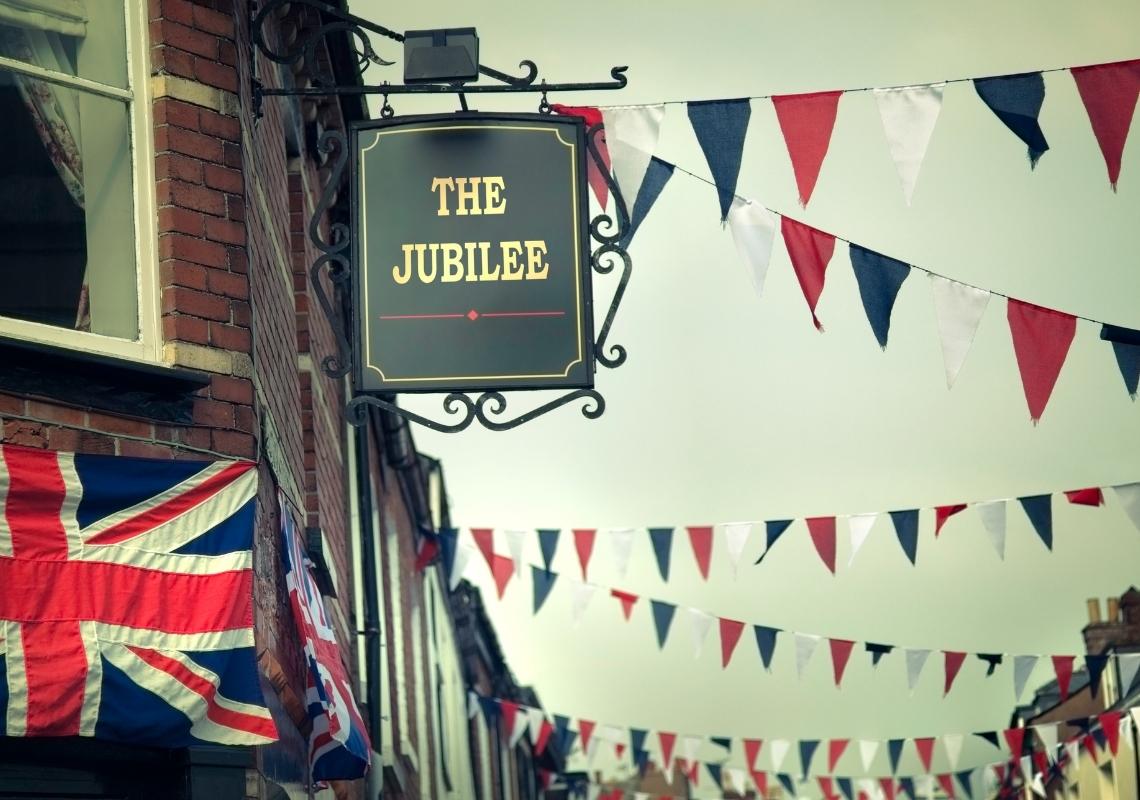 What can you do at Street Parties?
Communities are made up of a variety of ages, races, and cultures, so your street party should also be host to a variety of activities!
Activities you could include at a Street Party include:
Bringing an array of food to share or hosting a BBQ – make sure you consider dietary needs – vegan/Halal etc
Playing music – either through a sound system (at a reasonable level) or ask neighbours if they play any instruments
Playing games – Create your own neighbourhood quiz, put out materials for Arts and Crafts, perhaps a classic game of Bingo or even a Treasure Hunt for the kids
Greening up your neighbourhood – work together on some communal planters or seasonal bulbs or spend some time sprucing up a neighbours' garden
Running some friendly competitions – host a baking competition to encourage others to bring more food to share at your party or why not ask people to print photos from the local area which could be used in a display. The prizes don't have to be huge as it's just a bit of friendly competition.
With the Jubilee coming up you could use this theme for the event; hanging bunting and flags and encouraging classic British dishes. However, if you don't have time to host a street party for the Jubilee you could always throw a street party for Eid, Halloween, or New Years instead.
The Plan
Step 1: Get your community on board
Firstly, the most important part when organising a street party is to ask your neighbours that they're happy for the party to take place. You don't need their permission but it's important to keep everyone informed. Explain the important details such as the date, what activities will be present and them theme and ask if they would like to get involved.
Step 2: Allocate roles
Make sure multiple people are involved in the street party planning, nothing brings a community together more than empowering decision making. This also takes the pressure off one-person organising everything and ensures its representative of the full community.
Step 3: Get permission
The next order of business is to apply for a road closure for your street. The way to do this is by letting your local council know. Processes vary by each local authority so it's recommended that this should be done 4-12 weeks in advance in order to avoid any issues.
Step 4: The details
Once you have formalities organised, then comes the fun part; working with your neighbours develop the details.
Your activities will need some preparing, for example, a list of questions and answers will need to be made for a Quiz, plus you'll need to make sure there are enough paper and pencils available
A variety of food is essential, so to avoid having 10 plates of the same thing why not ask people what they will be bringing in advance. You could make signs to help neighbours with dietary requirements easily understand what they can and cannot eat.
Seating and tables will be required even if you're not having a big feast. Consider that older neighbours will require spaces to rest.
Your decorations could be handmade, bought or even borrowed!
Step 5: Promote & enjoy!
Finally, the event just needs one thing; for people to have a good time! Perhaps make some ground rules which encourage everyone to be respectful so they can enjoy the Street Party. Be sure to remind everyone of the event a few days before by knocking on their door/posting a reminder so they don't forget.
What next?
So, you successfully hosted your street party, congratulations! Wouldn't it be great to carry on the community spirit created by these events?
It's not just big events like the Jubilee which streets can be closed for, you can apply at any time, why not consider closing your road for smaller gatherings such as Play Streets.
Play Streets are short term, community-led road closures that reclaim space typically used exclusively by cars for children to play on; providing safe space for activities & games.
Read more about Play Streets here.