Lilly, aged 5, and Mum Rebecca first attended Groundwork's Really Wild Adventures outdoor family play sessions at Johnson's Fold Primary School in Bolton during the summer holidays.
Before attending the Really Wild Adventure sessions they'd take part in normal every day-to-day activities like going to the park or arts and crafts at home but hoped to learn more and make new friends.
When they first arrived Lilly and Rebecca, unlike others, didn't know many of the families in attendance and were relatively shy about interacting.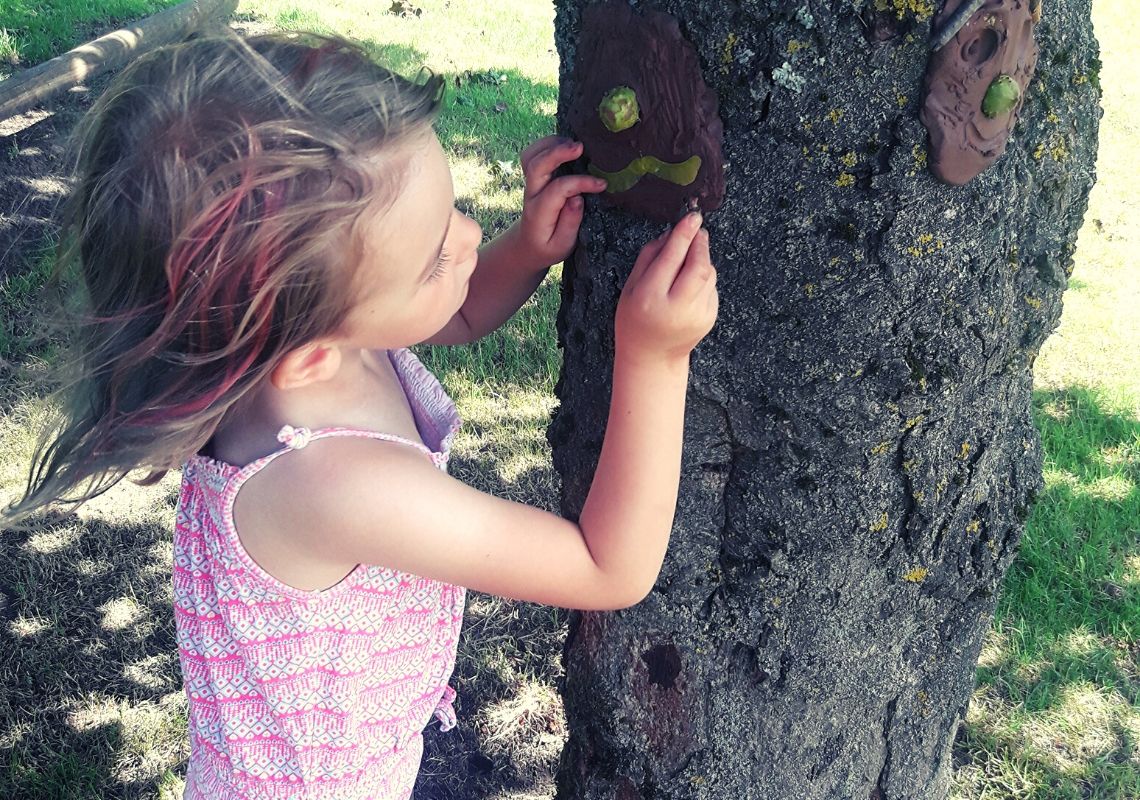 Despite their initial shyness, as the weeks went on Lilly and Rebecca integrated more and more with the group and their confidence with the activities really developed. Both mother and daughter were pleased that they bonded with more people in their local area and made new friends.
---
The Really Wild Adventures helped Lilly and Rebecca to form a closer bond with each other, as they felt their relationship could get a little strained over the 6 week holidays. Rebecca struggles with social anxiety and explained that Lilly can be challenging so the outdoor play sessions helped them to build a positive relationship.
---
The sessions helped inspire new outdoor activities that can be recreated at home. They have also encouraged them to get out more often. Rebecca explained that Lilly had made a bug hotel in the back garden and that they planned to make spiders webs for Halloween. Before the sessions they often went on walks around Jumbles Country Park, however these have now become a bit more fun as they could integrate the creative play and new ideas that they had learned such as scavenger hunts, nature trail races and walking like animals and birds during the time that they spend walking outdoors and in the natural environment.
We really enjoyed the Really Wild Adventure sessions. Thank you to the two lovely ladies that led the activities, they were brilliant. It helped to bring people in the community together.