Sadly, summer is coming to an end, which means that the evenings are starting to get darker and cooler weather is just around the corner. Luckily, when it comes to fresh, local produce, Autumn has a lot to offer!
From the last of the summer fruits, to newly sprouting root vegetables, the Autumn months produce an array of delicious ingredients which can be used to make warming, nutritious meals.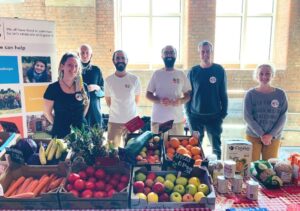 What does shop local mean?
Shopping locally means that you're making the decision to buy produce and other items from small, independent shops in your local community, as opposed to buying from large chains such as Tesco and Amazon.
---
Why shop local?
So why should you consider shopping local this Autumn?
Supporting local growers and the community has become all the more important in recent years. Many of us have been supporting small, local businesses in light of the challenges presented by the Covid 19 pandemic. However, there are certainly more reasons to shop local, including:
1. It's healthier: Local produce tends to be healthier and fresher, due to there being less time between harvesting the food and them reaching the shop shelves. Typically, longer transport times introduce the use of cold temperatures or gas to slow to ripening process, therefore lowering the nutritional value. Furthermore, local, small farms tend to use less pesticides and chemicals when growing their produce, with many being certified organic by the UK Soil Association.
2. It's eco-friendly: While cutting down transport of produce can make it healthier, it's also much better for the environment. The UK government found that transporting our food by road accounts for 25% of heavy good vehicle movements; the equivalent of 20 billion miles each year! By buying locally sourced food that has travelled a fraction of the distance, you can help to reduce demand for transported goods and therefore our carbon footprint.
3. It's seasonal: By shopping locally, you can enjoy a more varied diet which reflects the seasons, trying new foods and recipes which you otherwise wouldn't consider. There is evidence that eating food which is in season has more nutritional benefits, with one study showing that in-season broccoli contained almost twice as much vitamin C as out of season broccoli.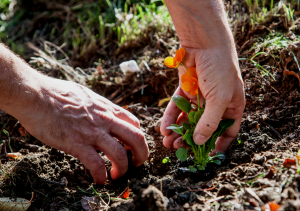 What's in season?
Apples: Most varieties of apples are in season from mid-August to mid-November, making them the perfect Autumn fruit! They're a great source of antioxidants, fibre and vitamin C, and are perfect for baking into pies, muffins and more.
Figs: Being in season from late summer to early autumn, figs are delicate fruits, with over 150 varieties worldwide. Like apples, they're a good source of fibre and vitamins, and can be used to make chutneys, jams and various desserts.
Pumpkin: Being one of the most popular Autumn fruits, pumpkins are ready to harvest between September and October time. They're a great source of Vitamin A and helpful for boosting immunity during the colder months. Pumpkins can be used in a variety of recipes, such as soups, cakes and pies.
Butternut Squash: This common squash is at its best from September to December, and is a source of Vitamins A and C. Butternut squash varies in shape and size, and usually has a tough skin, so may need microwaving to soften. This fruit can be roasted, mashed and pureed to make a wide variety of warming recipes.
Kale: Being one of the few leafy vegetables that grow during the colder months, kale is in season from September through to the end of February. Known as 'king of greens', this vegetable is full of Vitamins A, C, E and K, while also being a great source of protein.
---
Where to shop local
There're loads of options to buy locally around Greater Manchester. However, here's a few of our favourites:
• Unicorn Grocery: Situated in Chorlton, this plant-based grocery shop stocks a wide range of organic, locally grown produce. They also have a selection of unpackaged whole foods, and a fantastic fresh food deli.
• The Organic Food Store: As well as having a store in Romiley, this independent grocer also offers an organic food delivery service, which delivers fresh fruit and seasonal veg all over Greater Manchester.
• Village Greens: This community owned co-operative in Prestwich specialises in providing affordable, sustainable produce. This include a wide variety of local fruits, vegetables, dairy products and fresh bread.
---
Food Wave
Groundwork Greater Manchester aims to promote shopping within your local community, as well as increasing consumer knowledge of sustainable food consumption through the Food Wave project. Food production and consumption is responsible for up to 30% of global greenhouse gas emissions. Food Wave aims to give young people an influence within institutional decisions, working towards a fair and sustainable global food system by 2030. Food Wave also provides young people with a platform to raise awareness of how to source, buy and cook sustainable produce within the proximity of our local areas.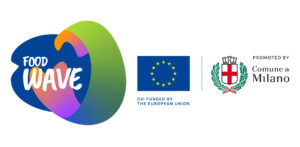 Have you started sourcing produce more locally? Head to the Groundwork and Food Wave social channels to share your thoughts!
Visit the Groundwork Facebook Page