James O'Farrell, Youth Work Manager at Groundwork Greater Manchester gives his perspective on the Youth in a Changing Climate report and shares his experiences of young people & climate change in Greater Manchester.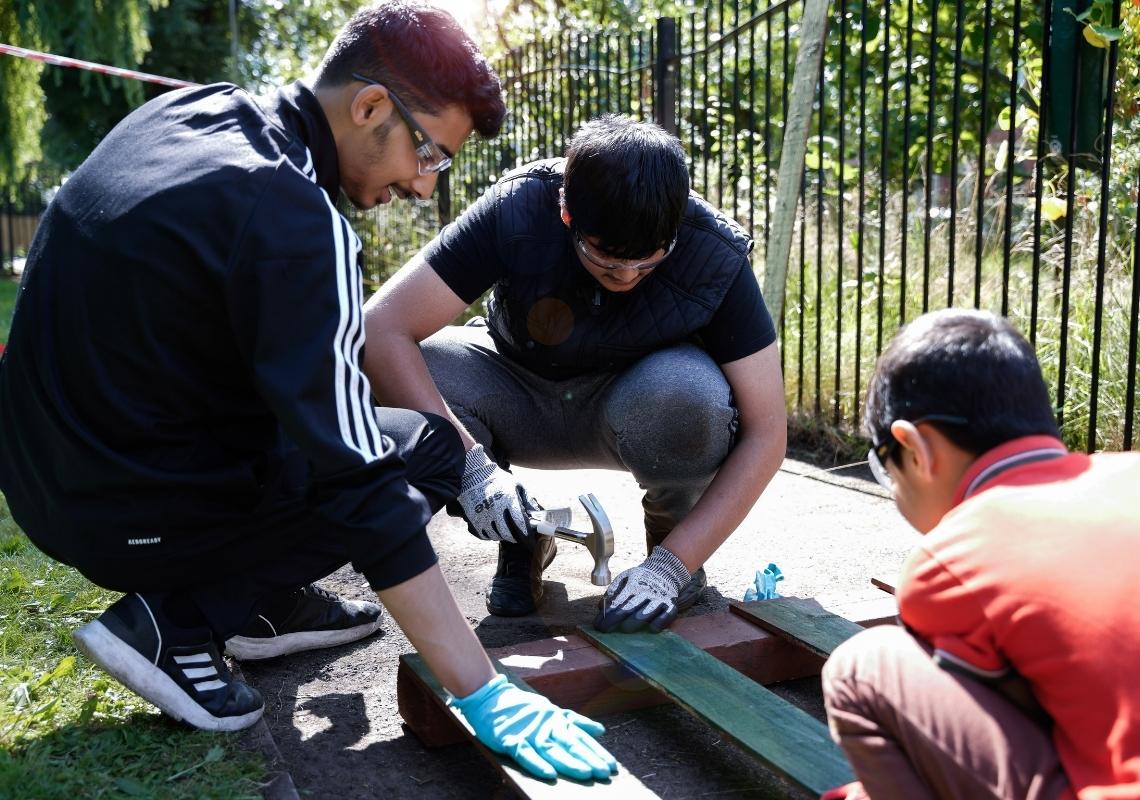 Young people care about climate change
The Youth in a Changing Climate report states that young people do not need convincing about the threat posed by climate change: almost all young people feel that tackling climate change is important to them personally.
We've seen evidence of this in Greater Manchester, where young people tell us they care about climate change, every single day. They care about other important things too; health, employment, education, crime to name but a few. However, the thing that makes climate change stick out, is that unlike other topics which you get split opinions on, nearly all young people say climate change is a priority for them.
Climate change is a unique topic that brings people together from a broad spectrum of backgrounds. Contrary to what people may think, climate change isn't just an issue that the most well educated and affluent in society have time for, it impacts everyone, and young people from every background know this.
Climate education first, but what next?
Young people learn about climate change from a young age, however most young people feel that they did not learn enough about climate change in school. Social media supports their learning; ask any young person, they all know who David Attenborough is, they've seen clips on Instagram and TikTok about the importance of nature and the environment.
What's missing is what comes after education. How can we support young people to respond to the information they are being presented with? As the Youth in a Changing Climate report states, young people are feeling let down, the ambition they show is not being supported as much as they want. Could this be the case in Greater Manchester too?
It's not all about saving the rainforest (although that is important)
The Youth in a Changing Climate report states that some young people still feel excluded by climate and environmental movements and struggle to find examples of people like them who are involved in climate action.
We need to understand that the reasons young people care about climate change is as diverse as the neighbourhoods they live in and Greater Manchester is one of the most diverse regions in the UK. 898,000 young people live in communities ranging from some of the wealthiest to some of the most poor and deprived, each have their own environment, opportunities and threats.
When thinking about climate change we should not assume that all young people focus on reducing global temperatures or saving the rainforest. Many of the young people we work with want to address challenges faced much closer to home, including flooding, food and air quality. Many of the communities we work in suffer from ill health, caused by excessive pollution, heat and poor air quality. The young people we work with want to change these things.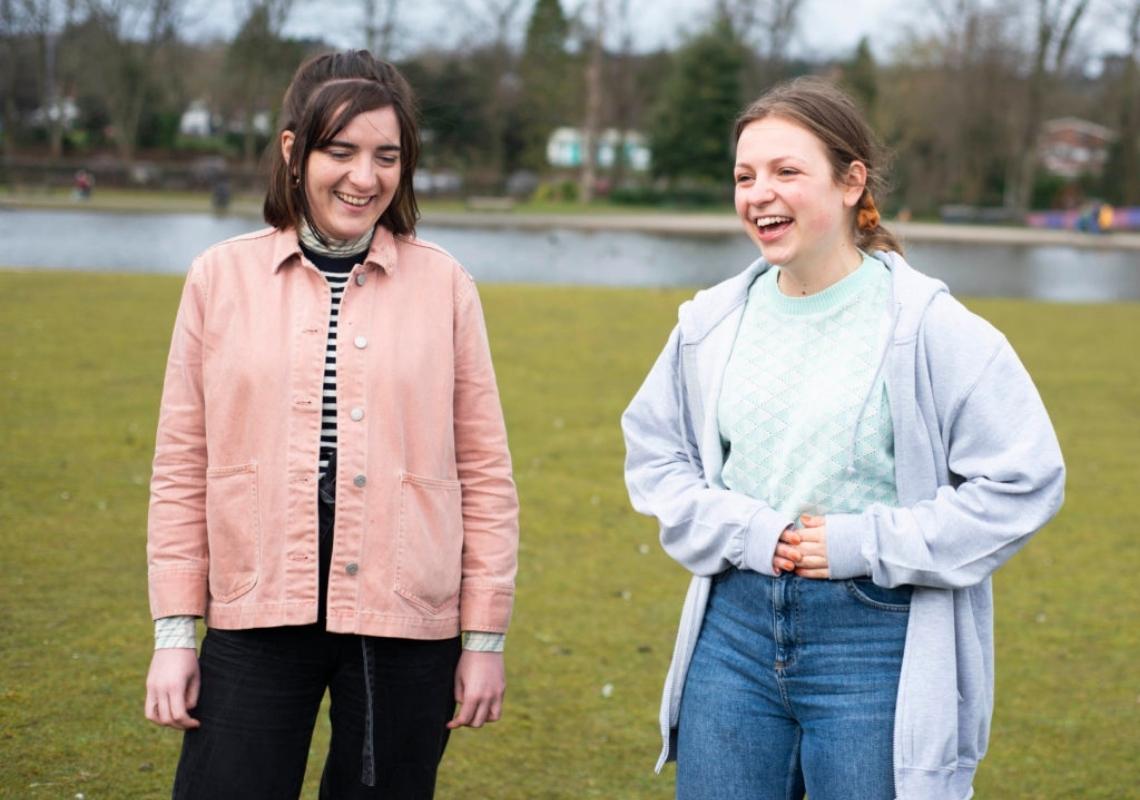 What can adults do?
We can't ignore how we as adults, youth practitioners and members of the Greater Manchester community, influence young people about climate change action.
A young person told me that they think many (not all) adults, focus on the present and struggle to include things that feel discontented to in our everyday lives. We tend to prioritise things like health, jobs, food, finance and security over climate change as we are more concerned about in the present than the future. Climate change can feel like more of a "what if" in the distant future.
I wasn't able to fully disagree with this young person. I am guilty of looking for the cheaper options rather than greener options in life. The challenge she put to me made me think about the choices I have made.
However, I was not surprised to hear that young people don't see the world like us, they are one step ahead of adults already!
It's all connected!
From delivering climate change interventions to young people, I have seen first-hand how they make links better than us, they see both the causes and effects of climate change and how these relate to other social justice issues that affect wider society. The challenge is one big problem to solve and they're not put off by this. They can see that by reassessing our approach to climate change issues, we will in turn re-evaluate, and fix, other areas of society.
For example, young people are, like us, concerned about jobs and employment opportunities. However, they don't spend their time looking back at the industrial past or safeguarding sectors that are unsustainable, they look to the future and the green economy. They think in a world of high tech, digital skills, environmental work and more. By addressing climate change they are also creating employment opportunities, sustainable living and healthier, wealthier community.
They can visualize a green future, but are we providing them with the foundations to make it a reality? More should be done to support schools and colleges to develop curriculums for the future, pointing young people towards green growth sectors.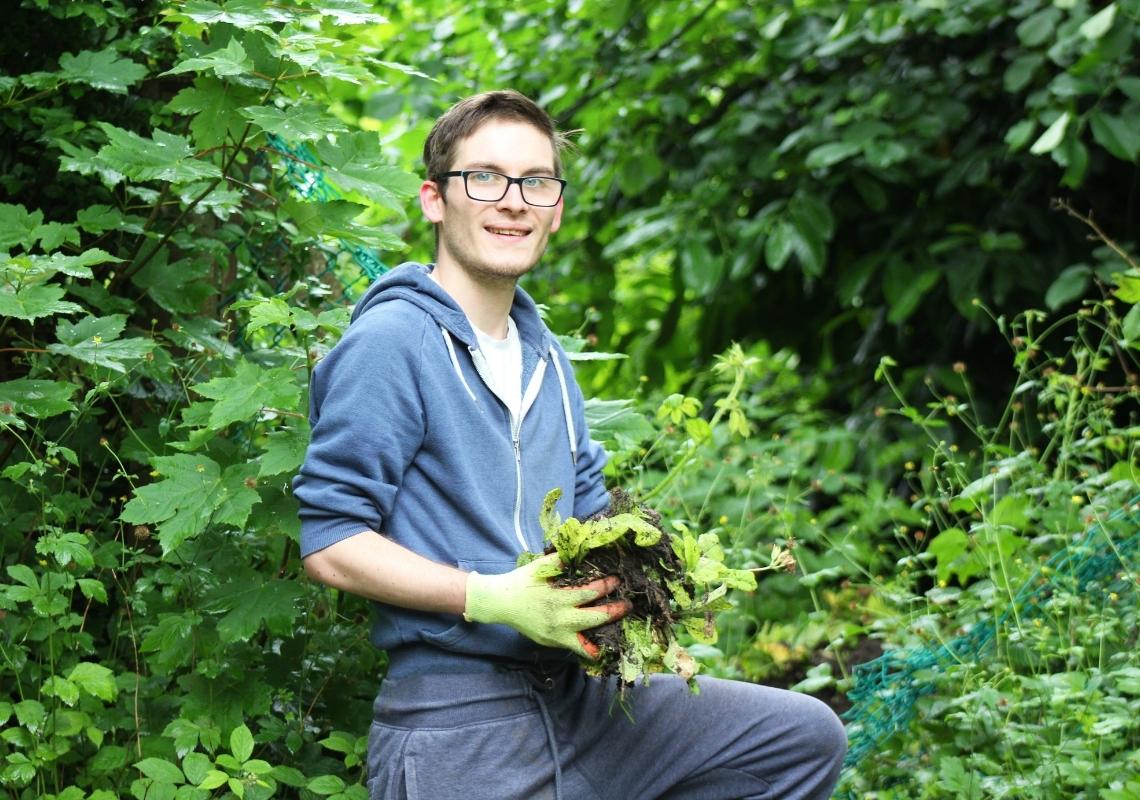 How Groundwork Greater Manchester are supporting young people
In Greater Manchester, Groundwork has been supporting young people to take environmental social action via the Green Leaders programmes for years. However, in 2019 we realised we could use this experience to reach even more young people and harness their interest in climate change. In partnership with Young Manchester, we set out to become Climate Change Youth Sector Leaders in Manchester. By upskilling youth practitioners on climate change and how it manifests in local communities, more young people could be supported in the ways they needed.
Initial conversations with youth and community organisations highlighted that practitioners felt that climate change was too big of an issue for them to address, it was too specialist or out of scope of their day to day offer. We had to make sure they too realised their role in the fight against climate change and how better to do that than through the young people they work with.
Facilitated conversations with the young people they worked with highlighted a causation between climate change and other social justice issues, topics which were regularly covered in existing youth work sessions. The young people were able to demonstrate to practitioners that by addressing climate change, other problems can be overcome too.
Youth practitioners across Manchester are now actively supporting young people to take social action which address climate change challenges locally, fuelling their passion to make a positive difference in their environment and community. These activities also provide young people with practical skills for life and encourage many young people to seek further opportunities to influence and lead.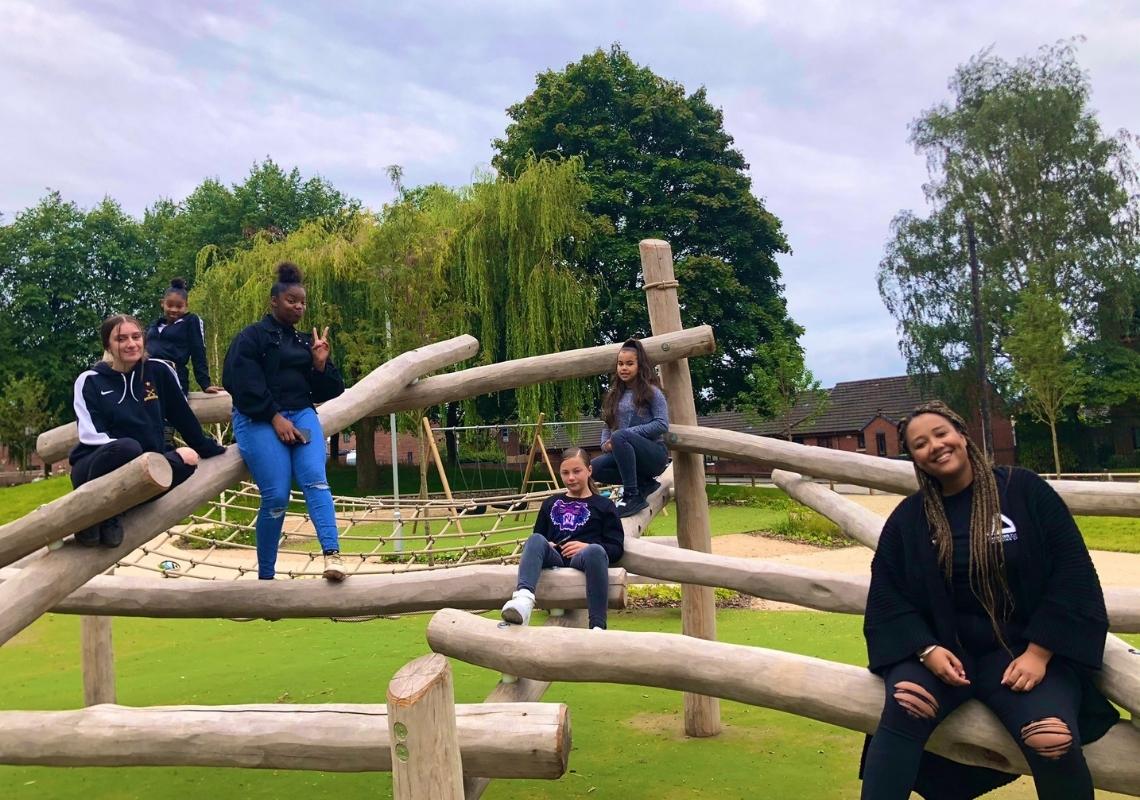 Conclusion
The Youth in a Changing Climate report calls for 4 changes:
More opportunities to learn about climate change, the environment, and green careers
A more diverse and inclusive environmental sector
Young people's aspirations for a greener future to be at the heart of efforts to 'level up' communities
A greater say for young people in decisions about tackling climate change
---
Young people in Greater Manchester can currently get involved in Climate Action by:
Asking local youth clubs to join the Green Influencers programme
Coming down to one of Groundwork youth clubs or joining a climate programme such as Food Wave
Joining a leadership board – such as Manchester Climate Change Youth Board or the Manchester Youth Council. (If you don't feel like joining, find out who is on the panels and challenge them to represent you and your thoughts – they are all approachable and can be easily accessed via social media.)
Challenge adults to do better – in school, home, clubs and other communities you belong too. Start conversations which matter to you and highlight where things cold be improved and make what difference they will make.
Join online groups and networks – there are lots locally, nationally and internationally. They cover all sorts of topics so choose groups that reflect you and your values.
Make changes in your own lifestyle – develop ways in which you can help limit your impact on the climate by seeking out alternatives. Don't know where to start? Join us on Instagram for tips and advice!
Share great ideas – if you see, hear or experience something that is good for the environment and your community then share it. Even if you only tell one other person, everything helps.
---
For me, the biggest challenge the youth sector faces is finding meaningful opportunities that are accessible and inclusive to all young people after they have undertaken social action projects with their youth workers. Young people are crying out to influence and positively impact climate change but signposting them to these opportunities is a challenge, even as a youth worker established in the environmental sector.
That's why I would very much welcome support from local leaders, councils and businesses who would be interested in engaging in conversation with young people and youth practitioners on climate change, the local community and positive action for short, medium- and long-term impact
Please don't hesitate to get in contact with me with your ideas with Groundwork – lets work together to help young people change the world by changing their community.
James O'Farrell – Youth Work Manager