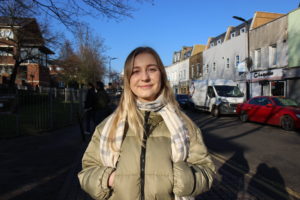 I worked as a Project Assistant at Groundwork on the CIRCLE refugee project; however, since the UK COVID-19 lockdown, I branched out to assist on several other projects. My role included completing administrative tasks, 1-1 support of participants, event attendance, support, and hosting, both in-person and online. This experience has been very eye-opening, and working in a non-governmental organisation is something I initially never saw myself doing. However, I have enjoyed being in a position where I can help people. I also became more in tune with the zero-waste movement and learned a lot about the Green Economy.
Kamile #OwningIt
From my placement, I feel more in touch with things going on in the rest of the world. Working with refugees has taught me why people need to seek asylum and the many different places people come from.
I have gained administrative and Microsoft skills, as well as improved on my time efficiency. Most importantly, my confidence had increased in dealing with people over the phone – when I first joined, I dreaded doing outreach and speaking to people over the phone, but I live by 'fake it till you make it' – and now I am much better and confident at this!
One of the challenges I faced was working around the UK COVID19 -lockdown, which required switching to remote working. First, it was difficult to liaise on tasks and discuss information on projects where multiple people worked together on, all while inundating each other with emails. Using Zoom has helped as I have found verbal communication to work more efficiently, especially when coordinating projects.