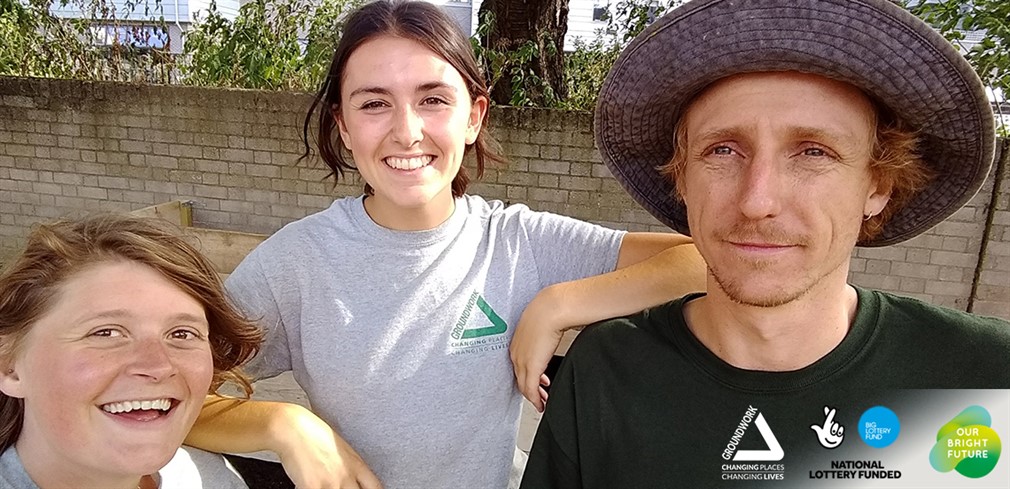 In 2018 Mollie started working with us as an Assistant in the Corporate Volunteering team, through the Our Bright Future Programme. During this time she was involved in a huge number of open space improvement projects across 14 sites in London. The Corporate Volunteering team coordinates volunteering days with corporate partners to transform open spaces and support communities throughout the capital. With people power and bags of enthusiasm it's amazing what can be done in just one day. Mollie got stuck in to each project and soon became an invaluable member of the team.
I've gained so many skills, from gardening and carpentry to event coordination. This opportunity has opened so many doors for me and equipped me with the skills and confidence to progress in my career, while also making a real difference to the environment.
After her OBF placement, Mollie successfully applied to join the Grants Team at Groundwork London as a full time member of staff. In October 2019 Mollie started a great new job with Sustrans, the walking and cycling charity. We were sad to say goodbye to Mollie, but thrilled to see her succeed and carve out a career for herself in the 'green economy'.
Discover more about Our Bright Future – Welcome to the Green Economy