Due to the current health situation we are offering online sessions. To find out more please contact CIRCLE@groundwork.org.uk
What we offer:
We run a range of different activities that aim to relax individuals and provide space for new friendships to flourish. Our activities all have a focus on sustainability and aim to facilitate skills sharing amongst participants. We work across our upcycling centres in Hackney and Barnet and our free-range garden and kitchen in Hackney. We also have the ability to come to visit community groups.
---
CREATE & COMMUNICATE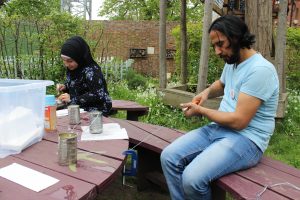 Come & Create
Crafting, grow and cook, in a friendly and relaxed environment
Nibbles & Natter
Join us for a light lunch and practice speaking English, or support those who need it.
---
THE WORKSHOP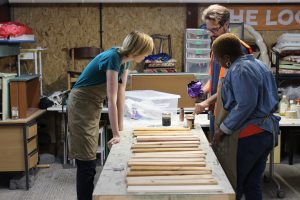 Learn new practical skills in our workshop and share your  skills with others. Get involved in furniture repair and upcycling in our workshop. There's always a friendly face and lots of cups of tea and coffee.
Give a new life to old furniture
Upcycle: mend, fix and get creative
Sand and paint furniture
Woodwork skills
---
WELLBEING DAYS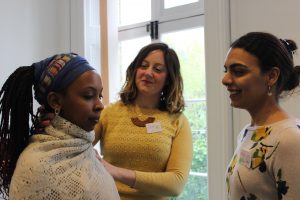 Take a nourishing day out of your normal routine to bring self-care into your life with our wellbeing day:
Learn how to move with less pain
Learn how to deal with stress
Gentle physical and mental relaxation
Fun and safe environment to explore and share
Share a free healthy lunch
---
Contact us:
If you're interested in a well-being day email circle@groundwork.org.uk or call Nikki on 07912276551