This Trustees' Week, we asked our board members Sadaf Rasheed and Dan Davidson to share their journeys to becoming trustees of Groundwork London. 
---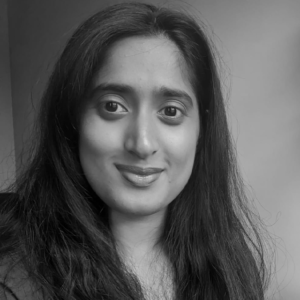 Sadaf Rasheed
Sadaf is a digital anthropologist, UX and communications specialist with experience in international development, the charity sector and start-ups. Her work includes managing communications for programmes tackling loneliness, mental health and social mobility, leading user research for the development of digital products and services, and the creation and implementation of end-to-end behavioural change strategies.
Sadaf has a BA in History from the School of Oriental and African Studies, and an MSc in Social Anthropology from the Institute of Social and Cultural Anthropology (ISCA) at the University of Oxford.
–
I'm a Londoner born and raised, and like many Londoners, it's how I define myself. The city was my playground as a child, my gateway into discovering new cultures and experiences and is now the backdrop to my career. Anthropologist Steve Basso writes that meaning can be found in space, and for me, the story of my life is written into the City's streets.
What's that got to do with trusteeship?
I'm an anthropologist and marketing/behavioural change professional and during my career, I've worked across multiple sectors, including in charities. I became painfully aware of the lack of intersectional identities within senior leadership teams, board members, and ultimately trustees. I, like so many people, joined the world of work full of idealistic expectations, but became aware of interesting behaviour. So many people experience toxic work cultures, racism, and personality politics within charities, leading to movements like #CharitySoWhite and the various bullying incidents that have surfaced from within charities over the last few years. These aren't issues that solely affect the charity sector, obviously, but I believe that more voices at the table allows for different lenses on an issue. As 92% of charity trustees are white, and fewer than 3% of trustees are under 30, I thought trusteeship would be a good way to help make that happen.
The ode to London explains why I chose Groundwork London as a charity to be a trustee of. I felt privileged to have grown up in the City when I did, but children now experience levels of deprivation and inequality that many in my generation were able to escape. The infrastructure that shaped so much of my formative years including youth clubs, and summer activity camps feel as if they've disappeared.
Groundwork London helps young people, and so much more – from loneliness to the environment, the charity helps shape London into a sustainable City from a social and environmental lens. What's not to like?
How does one become a trustee?
To be honest, I just applied. After discovering Groundwork London was looking for a trustee, I felt like it was my moment – a charity that works in London for the betterment of Londoners – sign me up! I did think about what I could offer the organisation and like all other roles, I submitted a CV and cover letter for the job. After having a few chats with other trustees (Alan and Dan), I was in!
 So, what do trustees actually do?
 When you're in a charity, your trustees can sometimes feel like mythical beings who occasionally turn up to meetings and make you write lots of papers. The part about meetings and papers isn't entirely untrue – the weekend before a trustee meeting is basically a write-off for me because there are so many papers to read. Groundwork London does a lot! As a trustee, you're also legally and financially responsible for a charity, which is why reading the papers is so important. Aside from that, you offer advice and guidance where you can, and try to be as valuable to the organisation as possible.
What are your overall thoughts on trusteeship?
When I first started as a trustee it was quite daunting. I became a trustee in the pandemic, so have never met fellow board members or Groundwork London staff in person. Governance is also a new way of looking at a charity and its work, which is a learning curve. But, I feel privileged to be a trustee for Groundwork London. The charity does such great work, and I've had a few of my friends message me because either they themselves or their family have worked at or volunteered with Groundwork previously – which is really nice! It's great to know the behind-the-scenes of a charity and I'm really excited for what Groundwork London will do next!
---
Dan Davidson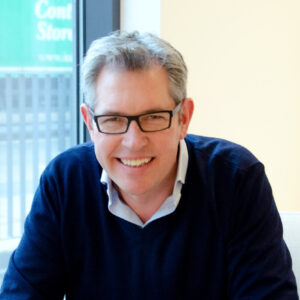 Dan set up the design and build company, Build Team, in 2007 after working for Barclays where he was a Corporate Director within Business Banking. During a 10-year career in banking, Dan gained extensive project management experience; having implemented a wide variety of business change projects.
The son of two environmentalists, Dan is a keen advocate for improving the energy performance of his company's build projects and is an avid follower of new green technologies within the built environment. Dan graduated from Lancaster University with a degree in Marketing and gained an MBA from Imperial College. Dan brings to the Groundwork Board his proven success and experience of business development and growth.
–
I joined the board of trustees of Groundwork London in 2014 and it has been a privilege to help shape, steer and develop the strategy over the past 7 years. Groundwork is a remarkable organisation and I was attracted to joining the London trust for three reasons.
Firstly, the business I run day to day, Build Team, serves Londoners and directly impacts their homes and the local environment in which they live. London has also been my home for the past 25 years, and I care passionately about Southwark where I have lived throughout this time, and Lambeth the borough in which my office is based.
Groundwork is actively engaged throughout all London boroughs, and by volunteering I am able to contribute my time to these communities and play my part in making London a better place to live, work and raise a family.
Secondly, Groundwork is an organisation of environmental and social entrepreneurs. It is dynamic in its thinking, resourceful in its approach and energetic in its execution. The enthusiasm of Groundwork's team is infectious, and when offering my candidacy for the position and going through the selection process, the more I experienced, and the more team members I met, the more I wanted to get involved.
Thirdly, Groundwork are a team of tireless innovators, and innovation has never been more important to survival and growth in the charity sector. Groundwork have a myriad of strengths, but what impresses me most is their ability to continually innovate and approach projects in new and different ways. Groundwork also 'gets things done' and this was important to me as I wanted to be part of an organisation which made a material difference to the communities it serves and the local environment in which it operates.