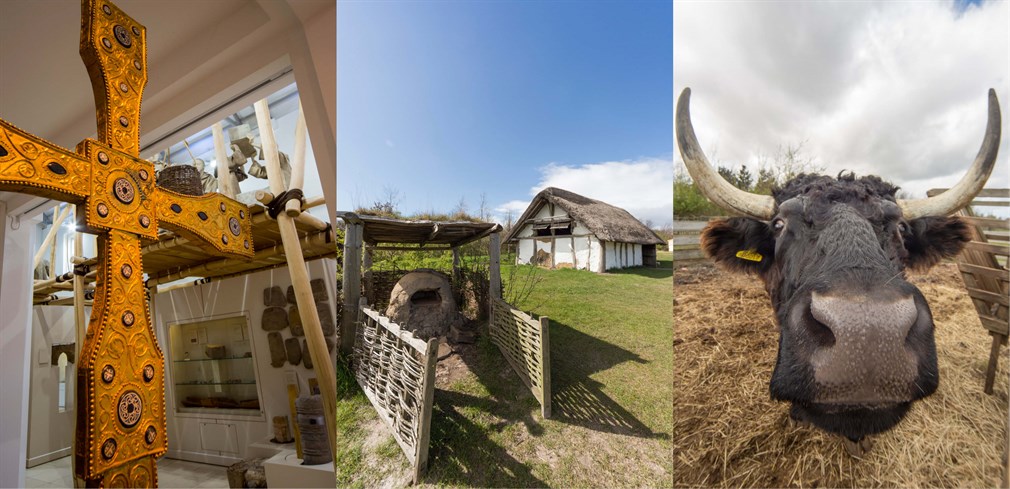 Jarrow Hall is an international cultural and heritage visitor attraction based in the North East of England and showcasing the incredible world of Anglo-Saxon Northumbria. Whether visitors are looking for a great family day out, to be inspired by local history, or to inform their academic work, Jarrow Hall has something to offer. Set on an 11-acre historical and environmental oasis in the heart of South Tyneside, the engaging and educational site boasts a range of attractions and events.
In the museum, visitors can discover for themselves the fascinating world of the Anglo-Saxons and the life of the famous monk, author and scholar, the Venerable Bede. Alongside Europe's largest collection of coloured glass from the 7th and 8th centuries and a range of unique artefacts, the museum also houses a full-sized reproduction of Codex Amiatinus; the earliest surviving complete manuscript of the Latin version of the Christian Bible.
Across the extensive farm and authentically reconstructed Anglo-Saxon buildings, visitors can immerse themselves in history and encounter unique rare-breed and rescued animals, including curly-coated pigs, Dexter bullocks, sheep, goats, ducks, chickens and more.
Managed by Groundwork South and North Tyneside in partnership with South Tyneside Council, this unique and iconic venue offers a wide range of events and hands-on activities throughout the year and is available for weddings, corporate and private hires.
To find out more click here to visit the official Jarrow Hall website