Men's Sheds build connections and reduce isolation.
Download our Men's Sheds Re-Opening Guidance here.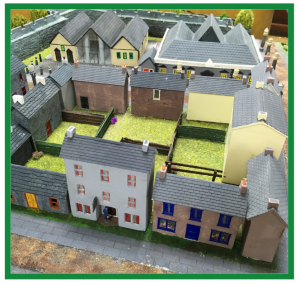 Originating from Australia in the 90's, the first Men's Shed in Ireland opened in early 2009. Since then, over 220 Sheds have sprung up across the island with over 65 in Northern Ireland.
Men's Sheds aim was to improve the overall health of all males. However, they have expanded their remit to include anyone regardless of age or gender.
The Groundwork NI programme is designed to:
Support the growth of new Men's Sheds throughout Northern Ireland;
Provide effective services to Men's Sheds;
Raise awareness and understanding of the Men's Sheds model;
Groundwork NI can provide support and assistance to existing and new Men's Sheds. The support offered is bespoke to the individual shed.  Examples include training, action planning, arranging visits to other Sheds, networking events, sourcing funding, registering with Northern Ireland Charities Commission and developing policies and procedures.
Sheds provide direct and indirect opportunities for improved health and well-being for men. Directly, in their ability to provide health information to men who may otherwise not access or seek such information. Indirectly, in combating the effects of social isolation, providing men with a sense of purpose and self-esteem, improving physical health and mental well-being and increasing help seeking behaviour. Although health benefits are not amongst the main motivations for attendance at Sheds, most Shedders acknowledge that these benefits exist.
A recurring feature of all Sheds is the warmth, hospitality and genuine interest in improving the quality of life for men. Many men speak of the renewed sense of purpose that the Shed has given them, how it has helped them to reconnect with their community and instil a sense of identity and belonging.
For more information, get in touch with us:  mensshed@groundworkni.co.uk
Access free resources for your Men's Shed by clicking here.