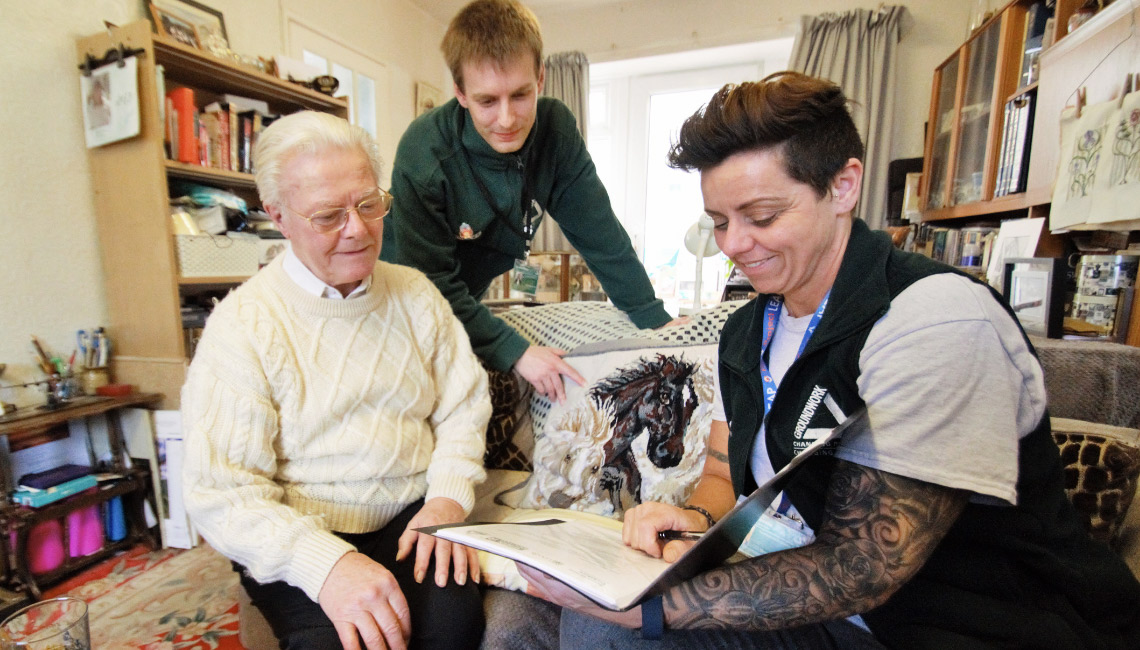 We work with utility companies, housing associations and local authorities to support programmes aimed at reducing waste, saving energy and water and cutting the number of households in fuel poverty.  Our 'Green Doctors' give people a helping hand in the home to save money and resources, and we also also design community projects that promote reuse and recycling of items like furniture and white goods, creating a 'circular economy' and saving money for households.
Our services:
Energy efficiency and fuel poverty
Water conservation
Waste, reuse and recycling
Our strengths include:
Cost focused: We show people that being green is not just good for the planet but also for the pocket. We're laser-focused on how to help individuals, households and communities save money and maximise their income.
Experienced advisors: Our 'Green Doctors' and other trained staff know how to make the biggest cost savings and how to gently encourage behaviour change.
Practical action:We don't just offer advice, we take practical action too, from fitting water conservation measures to helping people to fill in forms to apply for grants or switch energy providers.
Expert at referrals: We know that people struggling with their bills or living in cold, damp homes will be dealing with a wide range of issues from health conditions to loneliness. Our staff are trained to spot issues like these and refer people to the right local service.
---
Groundwork Green Doctor


Groundwork's Green Doctors are energy efficiency experts who provide free and impartial support to UK residents to help them to stay warm, stay well, and save money on their household bills.
Visit the Green Doctor hub for more information: