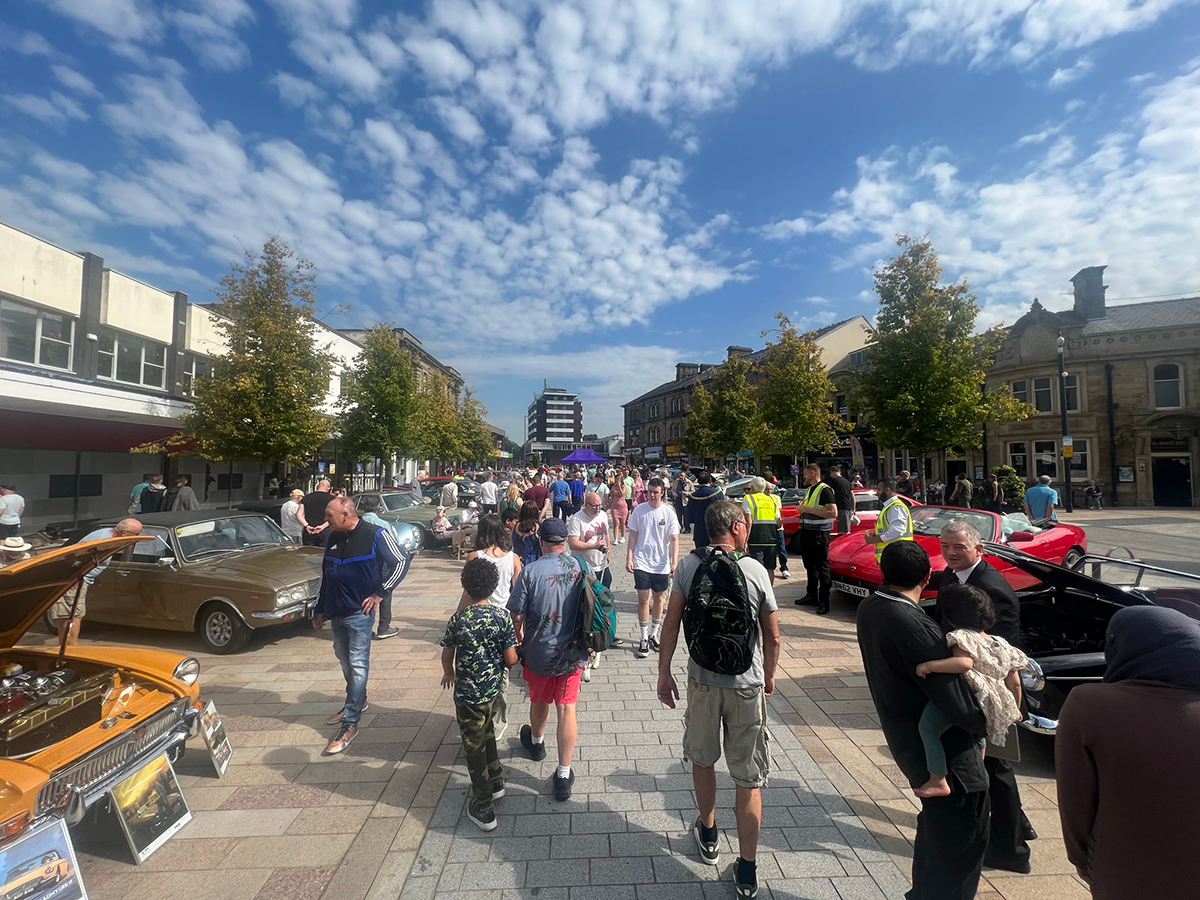 Visitors to Burnley were treated to a day of revved up fun on Saturday 9th September as the Vintage & Performance Car Show returned to town.
70 iconic vehicles lined up on St James's Street, with classic motors from yesteryear and a range of newer performance cars drawing crowds throughout the day.
There were prizes too for the most eye-catching cars. First place was awarded to a pristine Riley Pathfinder, second went to a legendary Morgan, and third place was given to the popular Austin Maestro.
Local attractions
However, the event wasn't all about engines and alloys, as attendees also enjoyed a number of attractions taking place alongside the show.
Children and adults got involved in a town trail to discover everything Burnley had to offer, a brass band provided atmospheric music, and a much-loved figure from the Transformer movies – Optimus Prime – popped up all over town to the delight of passers-by.
Building on success
Building on the success of 2022's event, the show was once again organised by Burnley Business Improvement District (BID) with support from The Rotary Club of Burnley.
BID Board Member Gordon Salthouse was in Burnley for the event and he loved seeing so many people in the town centre:
I think the Vintage & Performance Car Show really captured peoples' imaginations as town was really busy all day with visitors checking out the vehicles and enjoying the different attractions that had been organised.
"On behalf of Burnley BID, I'd just like to say thank you to everyone who displayed their vehicle on the day and to all the volunteers who made everything run so smoothly.
"The only problem we've now got is how to make next year's event even bigger and better!"
The Vintage & Performance Car Show is just one of the many events taking place in Burnley over the coming months. To see what else is happening and when, head over to the Discover Burnley website:
For further information or photography, contact: Richard Evans – Richard.evans@thisisrms.co.uk