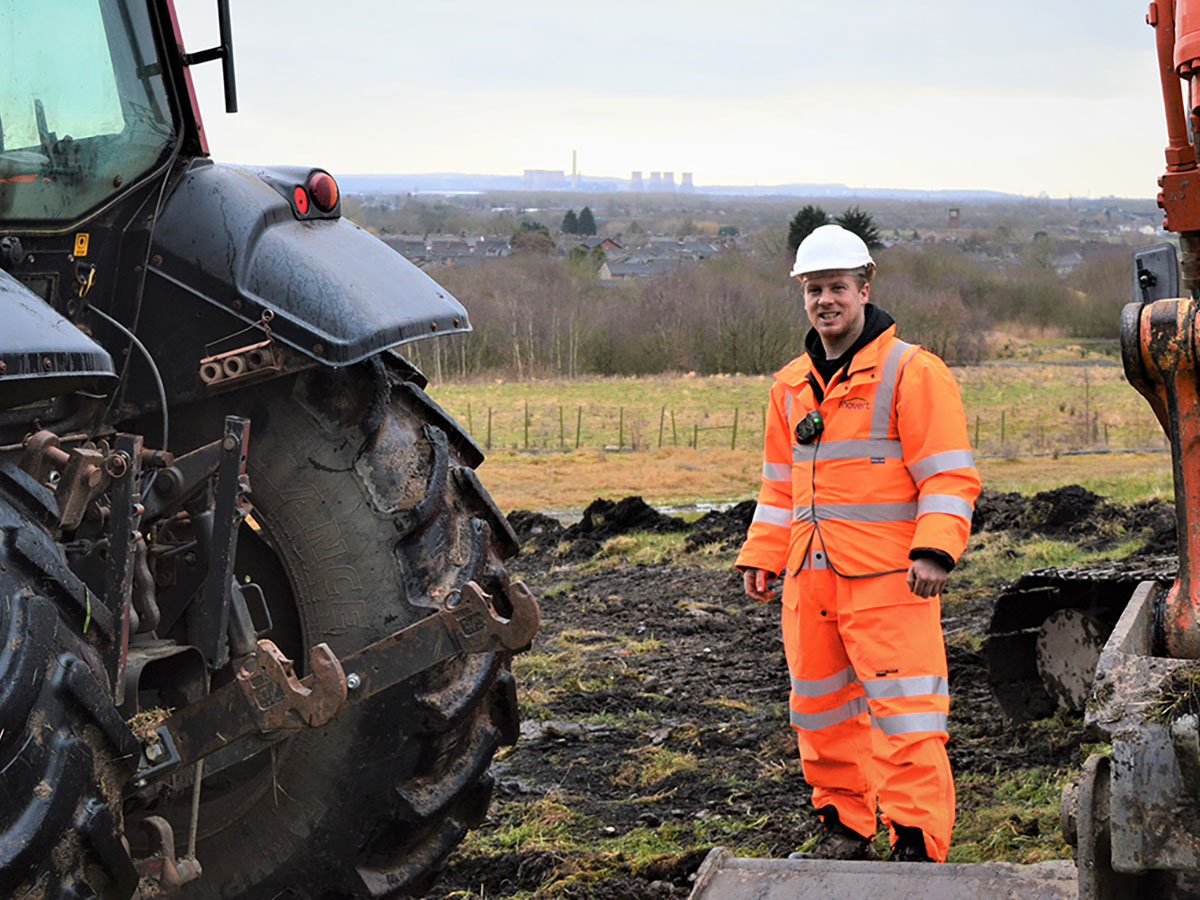 Scott had a difficult start to his life. He was a young carer and had to deal with bullying, deprivation and bereavement at an early age. He says that two things helped him to cope and ultimately thrive – his love of the outdoors and the support he received from Groundwork.
Here is Scott's story.
A difficult start
Growing up as one of 6 siblings, I faced many challenges during my childhood. I was a young carer. I also suffered from bullying, deprivation and the devastating bereavement of my 2 brothers, Owen and Callum, from Muscular Dystrophy. When things got difficult I began to develop coping mechanisms to get me through these stressful times – some worked, some didn't. One thing I always noticed was whenever I spent time outdoors in the natural environment, I instantly felt better. This has stayed with me ever since.
Taking life's chances
Whatever sort of start we have in life I think it's important to take the chances that life offers you – particularly when there's an opportunity to get the help you need. One of the best opportunities I ever had was to get involved with my local Groundwork trust in Wigan. Groundwork enrolled me on a programme called Future Jobs Fund. It was at a point in my life when I was at rock bottom. I was unemployed, had no structure, zero confidence and no positive role models to look up to.
I was at rock bottom. Groundwork helped me to start believing in myself. I'll never forget that.
In total I spent 4 years with Groundwork and jumped at every opportunity they gave me to learn and develop myself. With Groundwork's help I began to embrace new challenges and deliberately took on tasks that took me out of my comfort zone. My job at Groundwork gave me a great sense of achievement. My confidence grew massively to the point where I'd finally proved to myself that I was worth something to somebody.
A job I enjoy
After 4 years I felt ready to step out into the wider world. I felt confident, capable and I knew I was job ready. Groundwork supported me in searching and applying for jobs and this led me to a career in waste management. I now work for Enovert North Ltd, one of the UK's leading landfill site operators. It's a demanding and varied role, with a high level of responsibility, which I really enjoy. I am responsible for developing and sharing effective solutions to environmental projects and overseeing maintenance and restoration programmes.
Solid foundations
I'll always be grateful to Groundwork for providing me with the solid foundations to build a successful career.  They helped me to believe in myself and encouraged me to take on new challenges, which has proved invaluable. In my current role I also get to spend lots of time outdoors, which is a massive bonus!
Staying positive
The one thing I'd say to other people facing challenges in their lives is to try and stay positive, take things one step at a time and push yourself a little each day.
Change starts with all of us and with support from Groundwork, I was able to make that change. So can you.