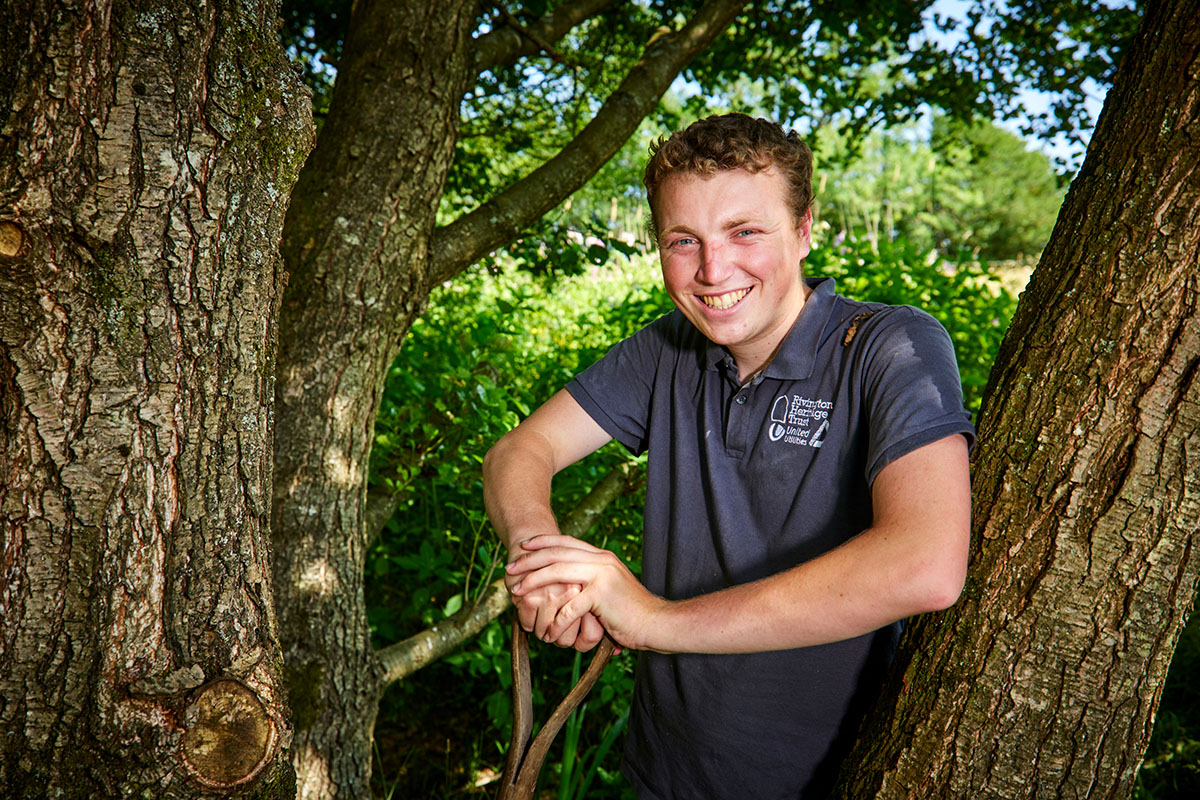 A Heritage Team Trainee from Groundwork has received an award for his outstanding contribution whilst on his UK Year of Service placement.
Sam Phillips, 22, was nominated for his specific achievements in the area of professional development. He was winner in this category for 'standing out to the judges as the best example that demonstrated stepping outside of your comfort zone'.
UK Year of Service
UK Year of Service provides young people with paid work placements, working 30-35 hours per week, for nine to twelve months, in your local community. It's an opportunity to engage in community work, make a positive impact in society, get world-ready and work-ready…and get paid for it! Alongside your placement, you also get to take part in lots of different services and opportunities, like volunteering, networking and one-on-one support.
In nominating Sam, his colleagues said: "Sam has demonstrated huge personal and professional development whilst undertaking his placements with us at Rivington Terraced Gardens. When he first joined us last year through the Kickstart programme, he was very shy. He was thrust into a hectic work schedule, within a small team that delivers a big project. From the first day he showed that he was ready to get stuck in and has never ducked a challenge."
On joining Groundwork, one of the first things Sam wanted to work on was his confidence. The team set him a goal of eventually leading a group of volunteers on his own. He now does this regularly and has become well known and much respected by both staff and volunteers.
Sam is a worthy winner of this award and is a great example to other young people.
Sam's one year placement with Groundwork is set to finish in September. Heritage Engagement Officer, Briony Jolley said: "Sam is a worthy winner of this award and is a great example to other young people. He has been an invaluable help to the team over the past year and we don't know how we're going to cope without him!"
In awarding him a digital gift voucher, the judges said: "Sam has clearly stepped out of his comfort zone and developed both professionally and personally. Developing confidence in a new role can be challenging but this young professional has taken that leap and pushed themselves, with an amazing pay off."