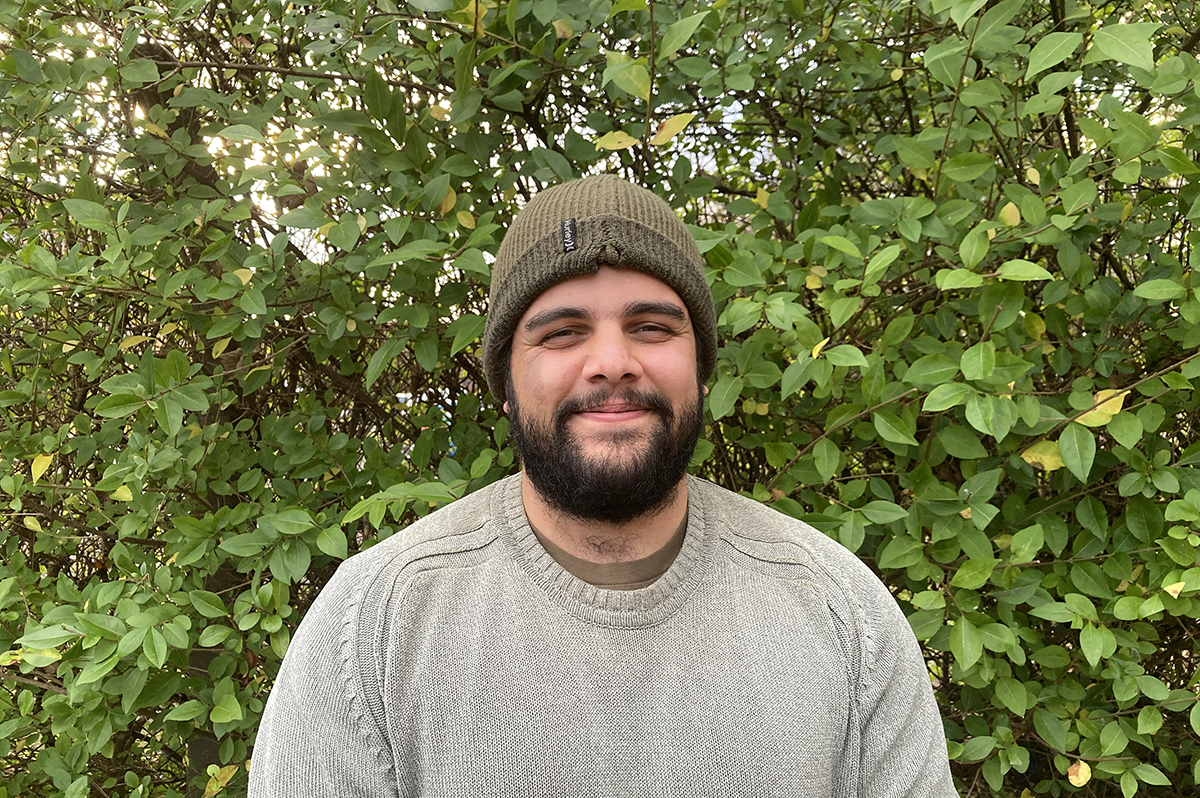 The pandemic has had a wide-ranging impact on the jobs market.
Lots of young people leaving colleges and universities are struggling to find work. Especially one that makes good use of their qualifications. Many end up having to rely on Universal Credit to support them whilst trying to find employment. This included Nidal, aged 25 from Wigan, who has a Master of Science degree in Environmental Science.
After struggling to find any sort of suitable role, the government funded Kickstart scheme was exactly what Nidal needed. It not only provided him with paid employment, but also a chance to take his first step on the career ladder and gain valuable workplace experience. He grabbed this opportunity with both hands, gaining new skills and knowledge, a new found confidence and a strong CV. This enabled him to secure the type of permanent job role he wanted, as an Environmental Monitoring Technician.
Struggling to find the right role
After completing his degree, Nidal relocated from Reading to the North West to be nearer to his family. Struggling to find a job that would make use of his degree, he relied on casual work to begin with.
Nidal eventually managed to get a job in the environmental industry but his first experience of the world of work was a real eye opener.  He quickly found that he was expected to work nearly double the amount of hours he was being paid for. He was also asked to carry out some tasks for which he hadn't received any training. After quickly becoming disillusioned, he reluctantly decided to hand in his notice.
Nidal spent many months feeling frustrated and demotivated by the lack of suitable job opportunities available.  He was beginning to wonder if he would ever make use of his degree.
A turning point
When the Job Centre told him about the Kickstart scheme, it was a turning point for Nidal. He applied for the role of Conservation Trainee with Groundwork and after an interview, was offered the job.
Nidal worked as part of Groundwork's environmental team. The team was responsible for conserving and maintaining large green spaces and nature reserves across the Borough of Wigan. It was a varied and very 'hands on' role, which involved everything from planting trees, to building dams and footpaths, which Nidal loved. He quickly established himself as a trusted and valued member of the team.
Working as part of the team at Groundwork felt like coming home. I really enjoyed being outdoors and working with people who shared my love for sustainability.
Nidal says; "I've always been passionate about the environment and felt an empathy with nature. Working as part of the team at Groundwork felt like coming home. I really enjoyed working outdoors and being around people who shared my love for sustainability. Groundwork's staff are amazing and you can't help but be inspired by the work they do. They are so professional and committed. I benefitted in so many ways, not just in terms of skills and knowledge, but from being part of a team and working in such a positive environment. My confidence and people skills improved massively during my time at Groundwork."
Hard work pays off
As Kickstart roles involve working 25 hours per week, Nidal had every Friday day off. He used this time to carry out some volunteering and to look for a permanent role in his chosen field. His hard work paid off and he secured a permanent role as a Water Quality Technician before he'd completed his 6 month Kickstart placement. His new job now takes him across the North West, working for an environmental consultancy that has offices all over the UK.
Kickstart is a great way of improving your employability.
Nidal says "Kickstart is a great way of improving your employability. I'd recommend it to anyone who doesn't know how to get their career started. I loved every minute of my time at Groundwork and it helped me get to where I wanted to be in my future career. I think every job should be a green job and that every organisation should be looking to create roles that tackle climate change and protect the environment for future generations."
Groundwork Project Manager, Stephen Hodges, says; "Nidal's enthusiasm for conservation and the environment shone through from the beginning. His hard-working attitude and initiative meant that he soon was able to take on more responsibility and become involved in making decisions about our weekly work programme. His approachability and good nature allowed him to quickly establish solid working relationships with our staff team, trainees and volunteers. He'll be missed by the team and we wish him every success in his future career."