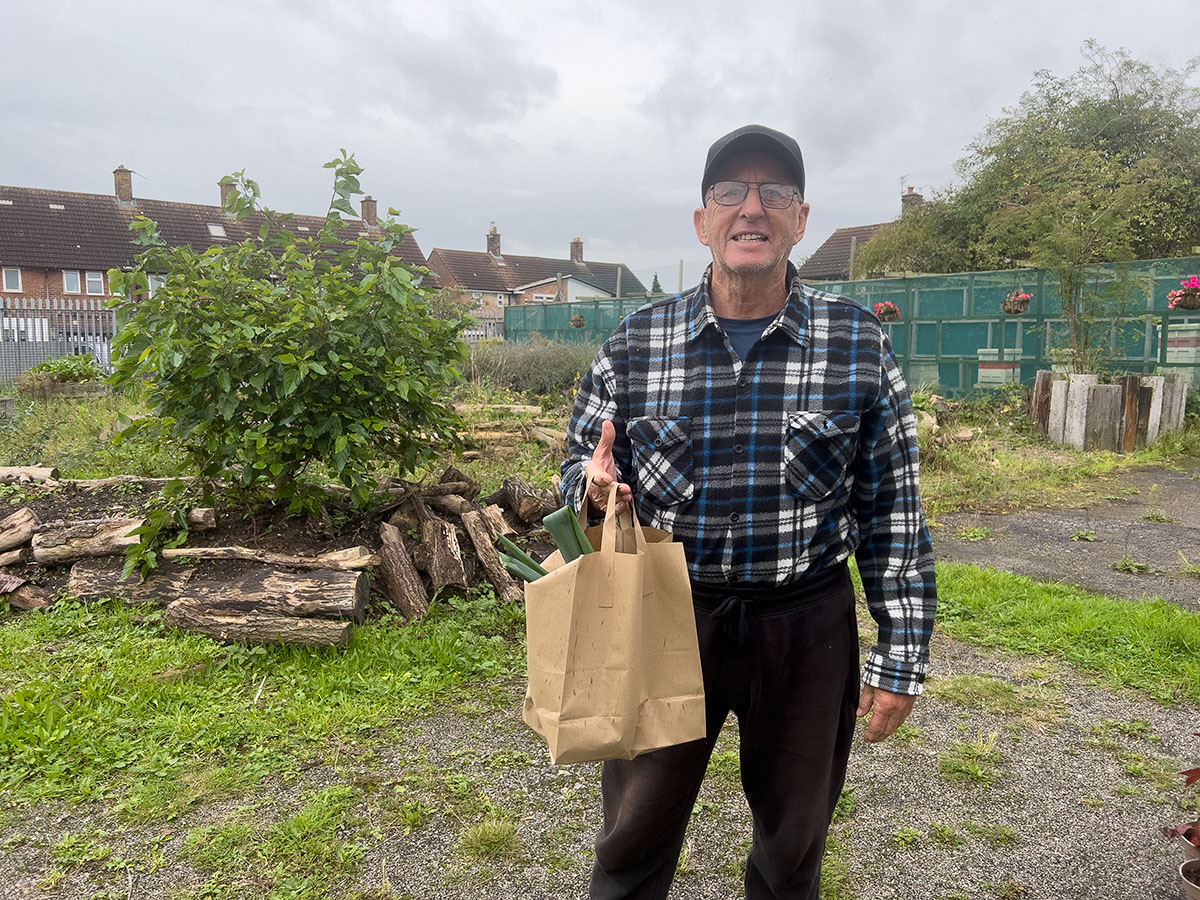 Eight years ago, Paul was given the life-changing news that he had early signs of dementia. At first he found it really difficult to accept. He felt scared and uncertain about his future.
But with advice and support he slowly began to accept his condition and started taking positive steps to manage it, by keeping himself physically and mentally active. So when a friend told him all about the community garden at Grow Speke, he decided it was exactly what he'd been looking for.
Paul says "I live locally, but I didn't even know Grow Speke existed until a friend told me all about it. Growing up, I remember this being the site of the Boys Club, before it was demolished and became a bit of a wasteland. It's great to see how it has been turned into something positive for the local community."
Being out in the fresh air, being active and meeting new people is great for my health and wellbeing.
Paul recently signed up as a Grow Speke volunteer and is now taking part in a weekly horticulture course run on site by Myerscough College. He says "Being out in the fresh air and meeting new people is great for my health and wellbeing. As soon as I came here I couldn't wait to roll my sleeves up and get stuck in. I've always been a keen gardener, but I've previously only grown plants and flowers at home. I'm really excited to learn how to grow and cook my own fresh organic food and can't wait to put what I've learned into practice."
­Inspiring others
As well as looking after his own mental and physical health Paul is now actively involved in helping others affected by dementia.  He gives regular talks to local schools and community groups to increase awareness and understanding of the condition.  His mission is to inspire people to stay positive and to spread the word that there is help and the support available.
Find out more
You can find out more about Grow Speke and how you can get involved by visiting their Facebook page.