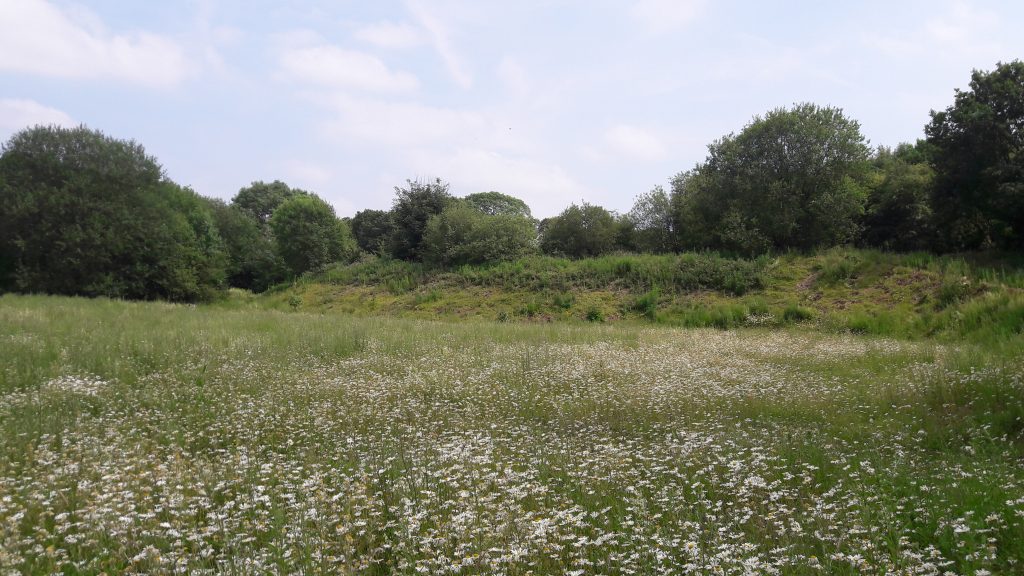 This blend of skills adds value in achieving our aim of working with local communities to make their surroundings greener, safer and healthier and also to continually improving the quality of the ecology and therefore biodiversity of each site.
Below are some examples of parks we currently manage:
Silverdale Country Park
This picturesque 83-hectare park was created on the former Silverdale Colliery and provides a space for the public to enjoy and where nature can thrive.
The park was created as part of a restoration project funded by the Homes and Communities Agency. Silverdale Country Park is now owned by the Land Trust and managed by Groundwork West Midlands. The site has achieved Green Flag status on two occasions, and has been awarded gold in the Parks and Open Spaces category at the Heart of England in Bloom Awards.
Hassall Green Wildlife Haven
Hassall Green, a 2.2 hectare site, opened in spring 2014. Our vision is to allow it to become a haven for wildlife, and with its woodland surroundings and wildflower meadows; it certainly has the potential to attract key species that will use it as their home or as a resting point for onward travel.
The site was previously used for landfill until it was closed in the late 1980s. The Land Trust has since taken over ownership and delegated management to Groundwork West Midlands. We have worked with local volunteers to help improve biodiversity, provide guided walks and activities with schools.
More information about Hassall Green
The Old Brickworks Nature Reserve
The Old Brickworks Nature Reserve is located near Hednesford, which is approximately 1.5 miles east of Cannock, Staffordshire. Classified as a Site of Biological Interest, the reserve supports a wide variety of important habitats including woodland, wetland and meadow areas. Being situated in the middle of a busy urban environment, the reserve provides an excellent opportunity for people to experience nature on their doorsteps.
More infomation about the Old Brickworks
Telford Millennium Nature Reserve
This 44 acre nature reserve sits approximately 3km north of Telford. The site is a former mining area with several treated and capped mine shafts located across the site. Home to a variety of habitats including woodland, heathland, meadow and grassland, as well as housing UK Biodiversity Action Plan species such as Great Crested Newts, the reserve is a valuable source of relaxation and environmental education for local residents and schools.