Jake's Love My River Story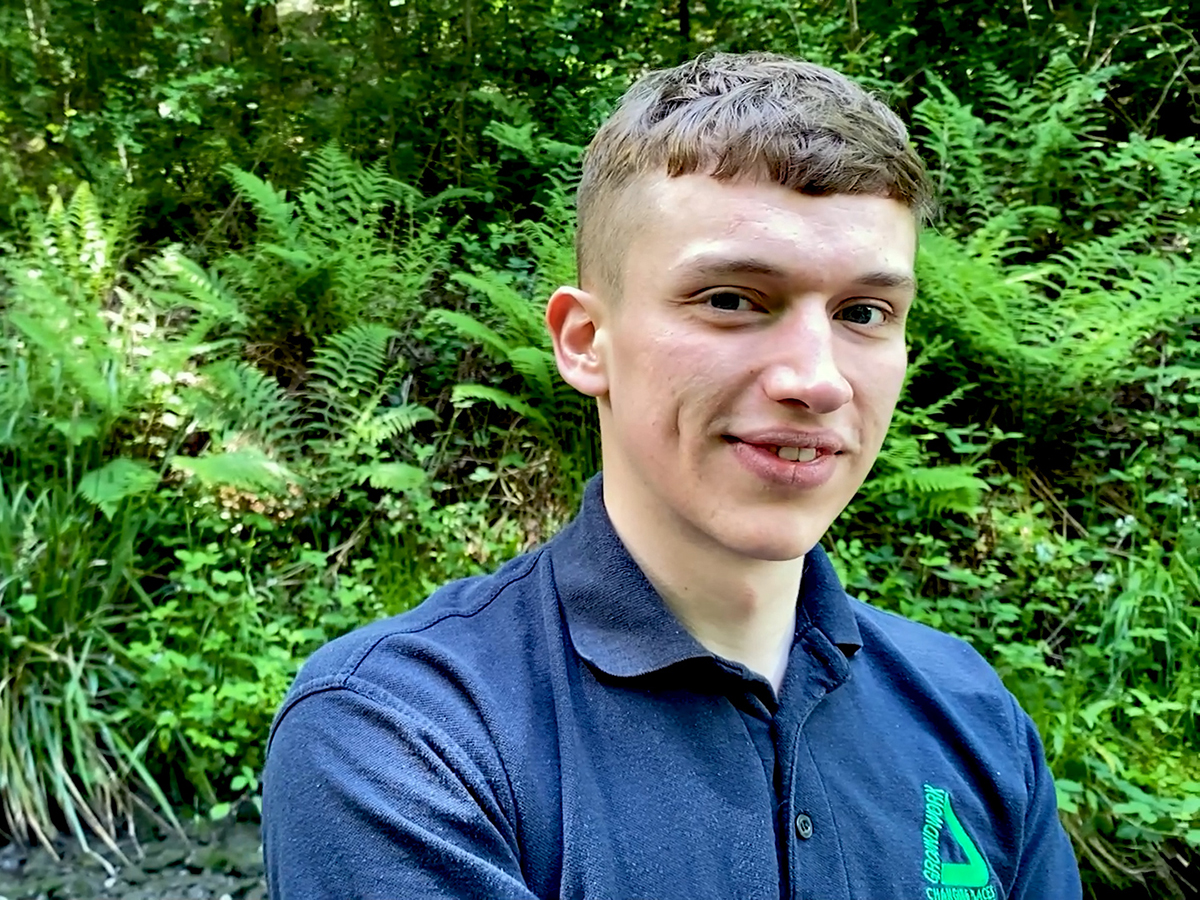 A budding film maker wants to use his talents to involve, engage and encourage others into caring for the planet.
Jake joined Groundwork via the government's Kickstart programme.
After completing his university degree in Film Studies, Jake dreamt of becoming a wildlife documentary film making. But first he wanted to gain some experience in ecology. Groundwork was the perfect fit.
Green jobs
Groundwork supports people into thousands of green jobs like this every year, helping to create a better and greener future for people and communities across the UK. Jake currently works as a Project Assistant on Groundwork's 'Love my River' project. Love My River connects communities with their local rivers to help them to protect and monitor biodiversity.
Jake has always been passionate about the environment. He believes that film making is a great way to educate, involve and engaged others in caring for their local environment. He also thinks that businesses should continue to look at new ways of working in order to care for the planet.
Green jobs are a necessity in the modern age and we should be encouraging children towards this. Now more than ever we need people who are making positive changes and differences for the planet.
Next steps
Jake has recently been offered a place at university to study for a Masters Degree in wildlife documentary film production. He says that without the experience he has gained at Groundwork, this wouldn't have been possible.
Love my River is part of the River Douglas Catchment Partnership, you can find out more about the partnership here: https://www.groundwork.org.uk/projects/river-douglas-catchment-partnership/
Get Groundwork Job Alerts
Click here to sign up for job alerts and you'll get the latest updates on career opportunities at Groundwork in Cheshire, Lancashire and Merseyside.