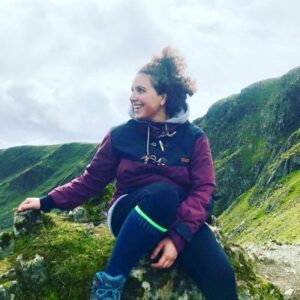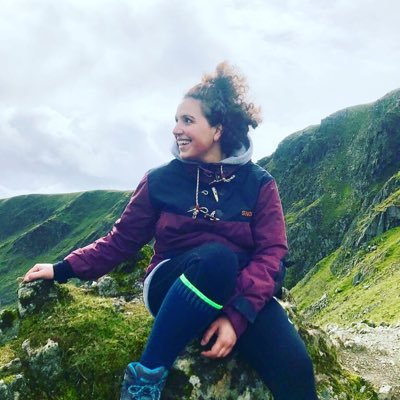 As the Partnerships and Programmes Manager Kat is responsible for the management of a number of projects, programmes, and partnerships in Area 3 of Nottingham which is Leen Valley, Aspley and Bilborough. As part of her role Kat oversees and develops GGN's unique projects such as the SMILE project and the Green Doctor.  She tends to be the go-to person for the Groundwork East Midlands website and social media platforms and also chairs the Equality Diversity and Inclusion Working Group. Outside work Kat loves climbing and reading and volunteers for the Notts LGBT+ Network.
Favourite Quote: "Whatever you want to do, if you want to be great at it, you have to love it and be able to make sacrifices for it. "Maya Angelou
What do you like about working for Groundwork Greater Nottingham?
I have always been a team player so working within a team environment is always my top priority for any role that I take on. Groundwork Greater Nottingham is one of the best teams you can work for. Right from the start everyone has been very welcoming and always made sure I felt supported. It almost feels that GGN has got a team of excellent communicators with passion for supporting communities and…each other! My managers always ensured I get the time to care for myself as well outside work and gave me the right opportunities to develop my skills and interests on a wider level such as managing our website and our social media accounts. Also, the fact that Groundwork is a charity with a green heart makes me feel that I work for a charity that shares my values for the environment.
What did you do before your role at Groundwork Greater Nottingham?
I worked for a charity that supported victims of crimes with roles in community engagement and recruiting and managing volunteers.
What do you enjoy about the work that you do?
The variety! I love doing a lot of different things, I just never get bored. I also love the communication side of the role, talking to people, and working on programmes that aim to build stronger communities.
What is your self-care routine?
I love bouldering, exercising, walking, and reading. I do these things on a daily basis as part of my routine. They make me feel energised and focused. I also love being with friends, travelling, and eating chocolate.
What advice would you give to people that would like to do your job?
First, show enthusiasm for the job that you do. Give your heart at it and engage with other people doing the same role. Listen to people and treasure the feedback you get. Seek genuine communication, real and honest, then you are more likely to connect with people. Find a team that will value you as a person and allows you to be yourself. This team will help you grow.
How can people contact you?
You can email me at kat.navrouzoglou@groundworknottingham.org.uk