Lifting Londoners out of Fuel Poverty

Groundbites is our new bite-sized blog series featuring our experts making London greener, stronger and healthier. This article features our Green Doctor Programme Manager, Wayne Trevor, explaining how Groundwork London is tackling fuel poverty across the capital . 
Green Doctors is a Groundwork London service which has been helping Londoners stay out of fuel poverty for 14 years.
At Groundwork we believe that the basic needs of keeping a house warm and paying energy bills shouldn't cost a fortune; which is why our service provides free home visits across London, offering tailored support to help individuals and families keep out of energy debt.
With the Big Energy Saving Week 2020 campaign upon us, there is a reflective atmosphere of the milestones this service has made.
Recent Government research tells us that a shocking 10% of London households are experiencing fuel poverty. In correlation, our own organisational research reveals that on average a London household will save £350 after a Green Doctor visit (the average London energy debt within fuel-poor households is £298*), meaning that this service is saving residents enough money to be effectively lifted out of fuel poverty.
As the #BESW2020 campaign tagline says, we want to continue to use our power to make a big difference. With the new decade upon as, our aims will be to alter perceptions that fuel poverty is a seasonal issue, and continue to support and educate people to develop year-round behaviour changes for an energy efficient home.
Here's five quick and easy tips everyone can make to help save energy and save money:
1.      Low energy light bulbs such as LEDs last 10 times longer than ordinary light bulbs and can save on average £35 a year off household bills.
2.      Spending one minute less in the shower each day for a family of four could save £75 a year on energy and water bills.
3.      Washing clothes at 30 degrees rather than higher temperatures uses around 40% less energy and could save £13 a year.
4.      Draught-proofing of window and doors and blocking cracks in floors and skirting boards can save around £20 a year on energy bills.
5.      Check if you are eligible for the Warm Home Discount, as energy suppliers can provide rebates to households on certain benefits.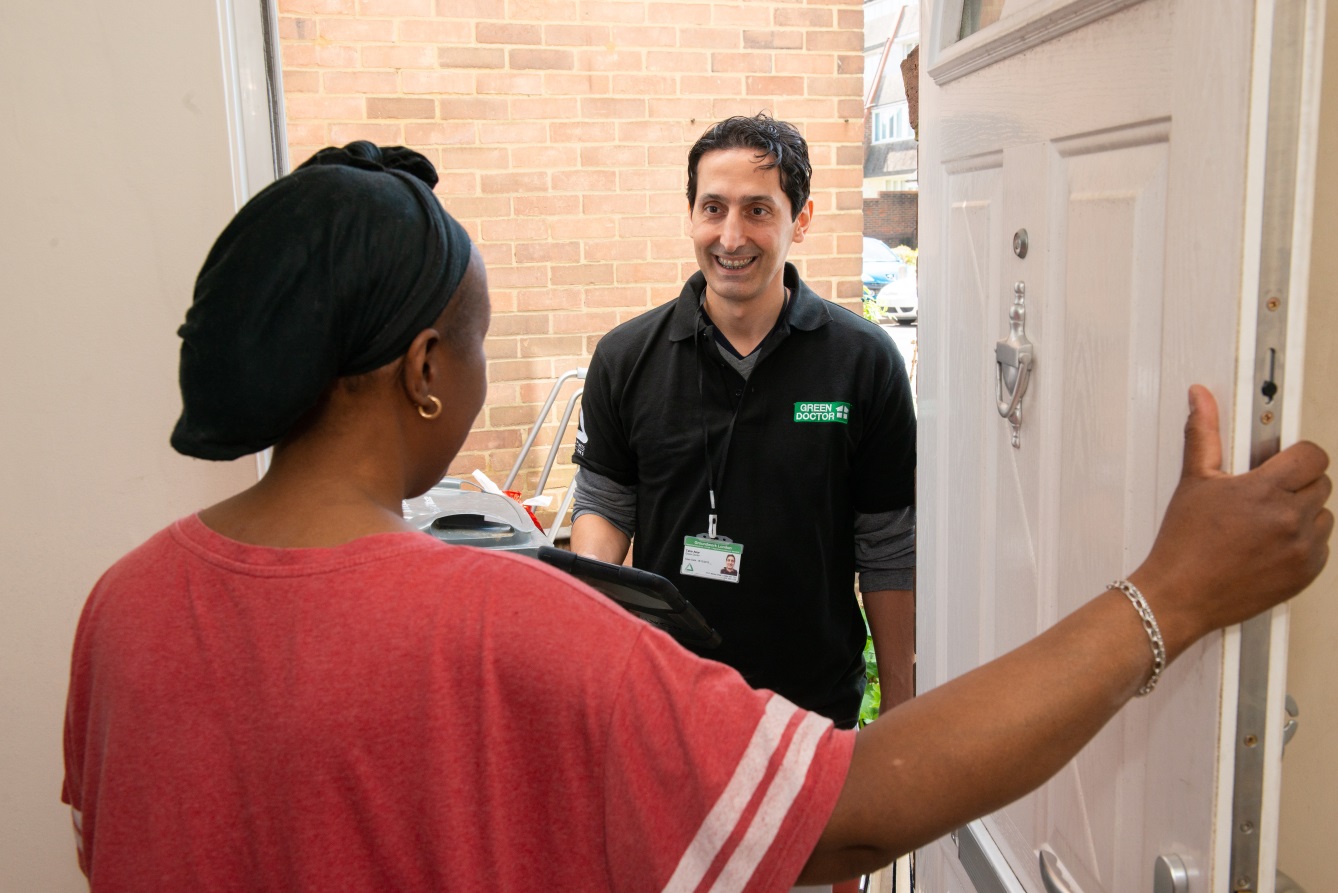 Do you know someone who might benefit from a Home Energy Visit? You can call to book an appointment, or refer them online
Wayne Trevor, Green Doctor Programme Manager
* Department for Business, Energy & Industrial Strategy: Sub-regional fuel poverty, 2016 data (updated 26 June 2018)