Litter Project Boosted by Winsford 1-5 Donation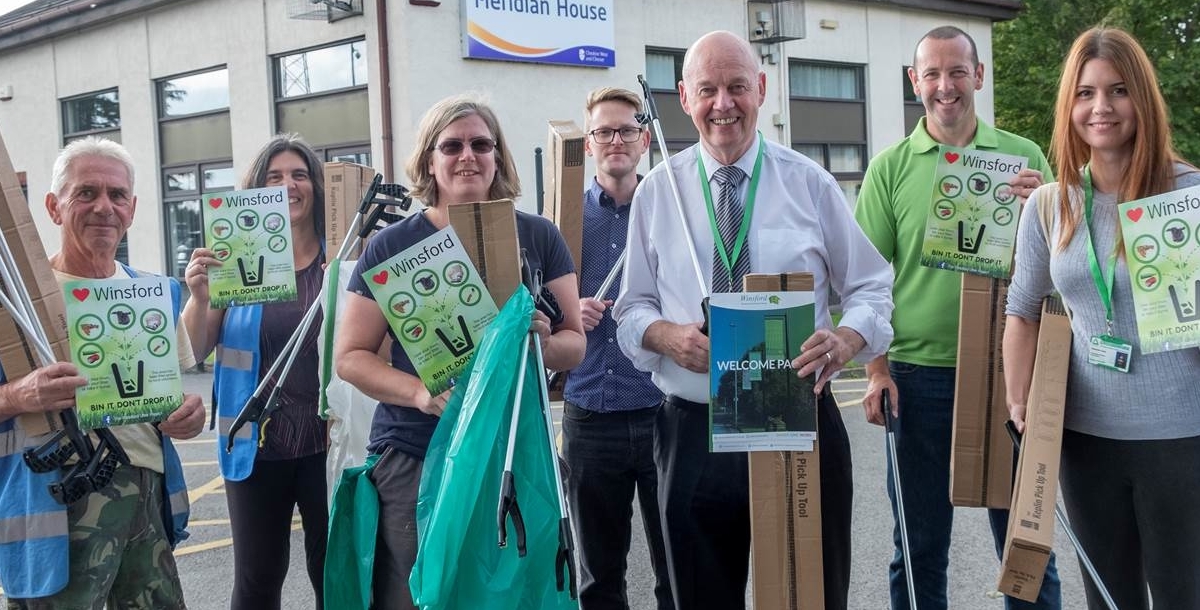 The Winsford Litter Project has received a great boost after the town's Business Improvement District (BID) invested in 55 litter pickers for the initiative's volunteers to use!
Boasting over 500 members and supporters, the project formed during the first lockdown in 2020. It now routinely picks up several hundred kilos of litter in the Winsford area every single week.
Continuous, hard work from the Winsford 1-5 BID helps to keep the estate and surrounding entrance roads tidy. As soon as they became aware of the Litter Project, they immediately began to raise awareness of it through their regularly distributed electronic newsletters.
They recently went one step further, with the donation of litter pickers in order to make the group's job more streamlined and efficient.
Keeping Streets Clean
Speaking about the Winsford 1-5 board's decision to aid their cause, a member of the Winsford Litter Project said:
"This incredible donation of litter pickers will be a massive help in our task of cleaning up Winsford. We encourage new members to pick as often as they are able, but the correct equipment is important. Now we can help even more residents to keep their streets clean."
We can't thank the Winsford 1-5 BID enough for their generous support.
Pete Price, Chairman of the Winsford 1-5 Executive Board, commented:
"We're delighted to have been able to support the Winsford Litter Project! We hope the donation helps all of the volunteers with their sterling efforts. The group has been an inspiration since it was formed. They play a massive part in keeping so many areas of the town looking clean and tidy."
We will continue to raise awareness of the project to our businesses and look forward to seeing it grow to the benefit of the town.
The BID also supports and raises awareness of other community-led initiatives! They also promote a cycle to work day, which is held each year to encourage workers to use their cars less often. Another great community-led initiative is the Winsford 1-5 walking club. It promotes getting active and taking part in exercise with colleagues and other employees on the estate.
Find Out More
Want to know more about Winsford 1-5 including its aims and objectives? Then head over to the official website: https://www.winsford1-5.co.uk/