Local Landmark Turns Back The Clock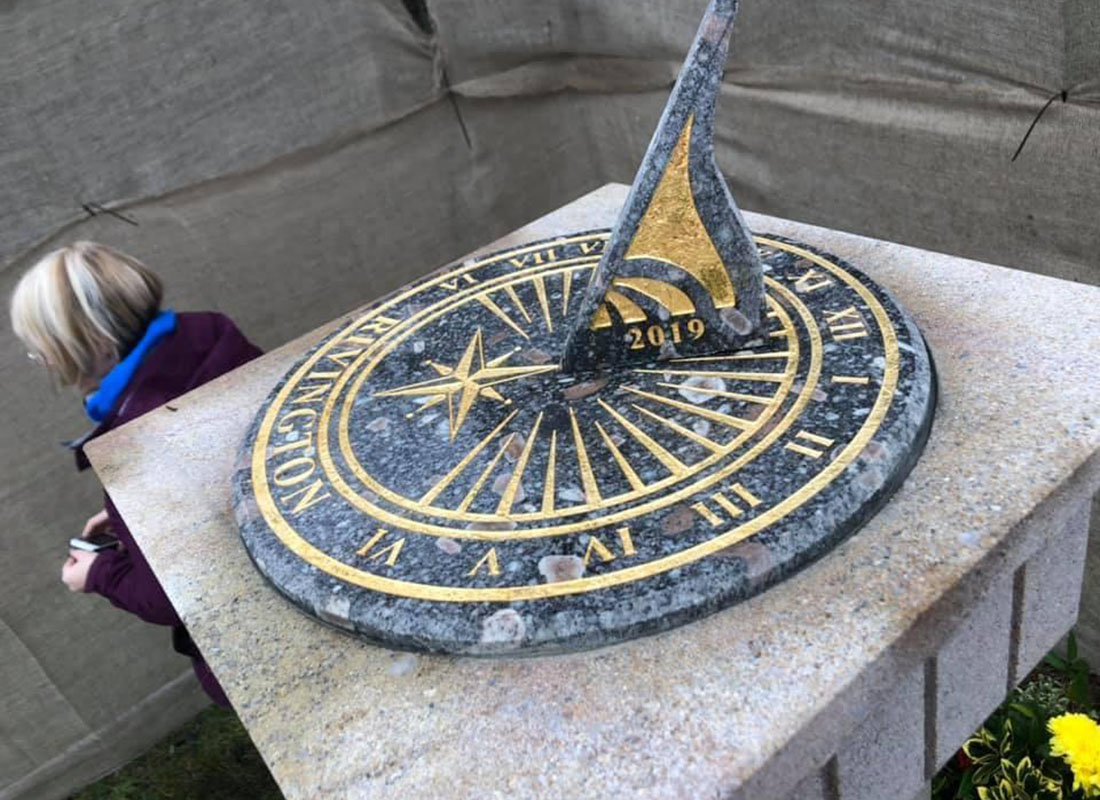 One of the region's leading heritage sites has turned back the clock by re-instating one of its iconic features. And it's all thanks to the hard work of local volunteers.
When Rivington Terraced Gardens were originally built in Chorley by Lord Leverhulme between 1904-25, a sundial had stood on the corner of the Orchestra Lawn. Following Lord Leverhulme's death in 1925, the Gardens fell into decline and the sundial disappeared. All that remains of the sundial today is the circular stone plinth that it once sat upon.
As part of the ongoing work being undertaken to preserve and protect the Gardens, a new sundial based on the original design was recently unveiled.
In 2016, a project to preserve and protect the Gardens, which is managed by Groundwork, received £3.4M in lottery funding. This money is being used to restore and reopen its eleven Grade II listed buildings, drain and desilt its two lakes and improve signage and access routes.
The project currently has over 600 registered volunteers, whose ages range from 7 to 86. They regularly give up their evenings and weekends to clear vegetation, restore pathways and remove rubbish from the 45-acre site. Their hard work has not only helped to create a better environment for visitors and wildlife, but has also saved the project over £90,000 that it would have otherwise had to pay to contractors.
Our volunteers are an amazingly dedicated group of people and it's thanks to their hard work that we've been able to fund this piece of work. The sundial doesn't just restore an important feature from the Gardens' history but will also be a lasting testament to the role of local volunteers in helping to safeguard their future.
Andrew Suter, Groundwork Heritage Manager.